Getting hurt in a car accident can throw your life into chaos. As you manage your growing pile of bills while attending doctor's appointments,
It is unfortunate that car accidents occur every day. The number of accidents in Florida is higher than almost anywhere else. In one recent year, more than 400,000 car accidents occurred in Florida, according to the Insurance Institute of Highway Safety. There were 2,915 fatal car crashes, and more than 41 percent of them involved injuries. California and Texas were the only two states with higher fatal accident numbers that year. The increased number of fatalities attributed to Florida's large population is undeniably a contributing factor. Although Florida has an increased population, it ranks near the top when comparing the rate of fatalities per mile driven.
An experienced Florida car accident attorney can assist you if you have been injured in a motor vehicle accident.
In a recent year, 166,881 accidents in Florida resulted in injuries, according to the Florida Department of Highway Safety and Motor Vehicles. Patients who suffer injuries in a motor vehicle accident often require medical attention. Costs associated with healthcare can rapidly add up. Financial burdens often cause victims to become overwhelmed. There are many Florida residents who are struggling to afford the cost of medical care. There may be compensation they are entitled to that will help car accident victims cover medical expenses. Contact Calandro Law if you're in need of a personal injury attorney to evaluate your case and determine how much you would be entitled to.
In this article, we will discuss all possible options to cover your medical bills after a car accident in Florida. Continue reading to learn about these options in light of Florida's No-Fault laws and other factors.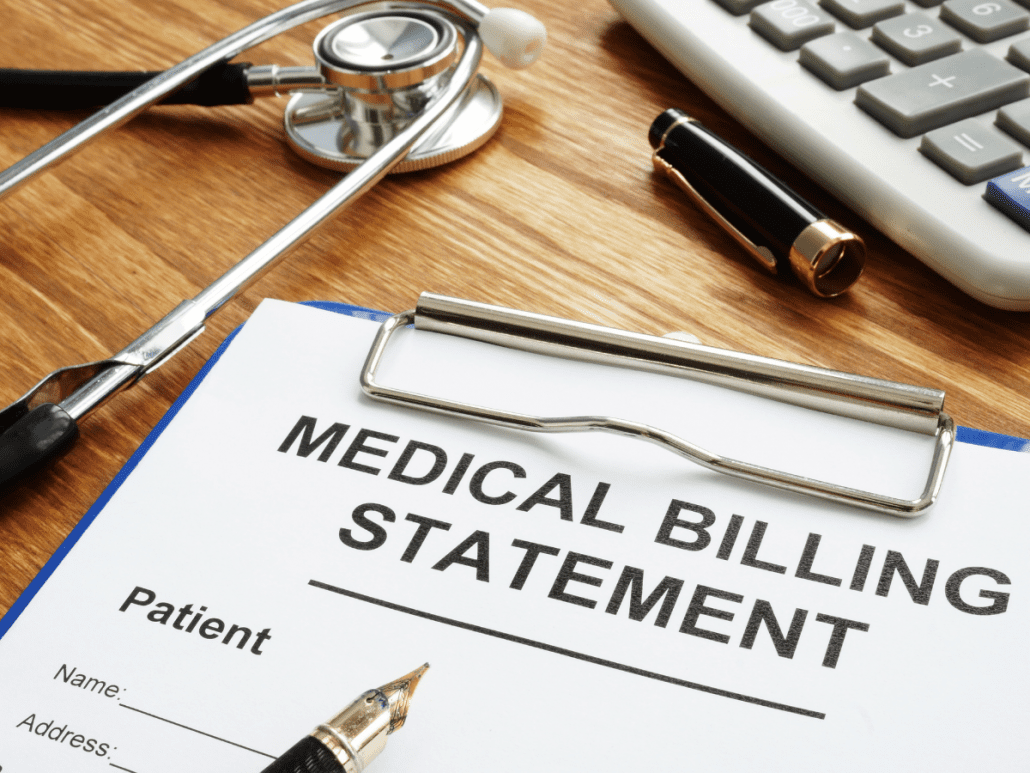 Is Your Accident Under No-Fault?
You need to determine whether Florida's no-fault system applies to your case in order to know who will pay your medical bills after the accident. All drivers in Florida are required to purchase no-fault vehicle insurance. You will be covered by your insurance if you suffer less serious injuries in a car accident.

 Generally, drivers look to their own insurance to recover for their losses regardless of fault. You can bring a claim against the at-fault driver if you suffer a severe or permanent injury that meets the definition of a qualifying injury under Florida law. Your medical bills are payable once you find out what type of case you have.
Your Car Insurance
Despite being expected to be repealed, this PIP law still stands. A minimum of $10,000 in PIP coverage is required. After a car accident, this type of insurance will cover your medical bills, no matter if you were at fault or not. There are, however, some nuances to Florida's PIP insurance laws. Among these subtleties is that PIP only covers 80 percent of medical bills. PIP insurance, then, only covers $4,000 of your medical bills in the case of $5,000 in charges – and that is if your injuries are considered an emergency. If your injury is not considered an emergency, you can only claim $2,500 in benefits. Additionally, PIP does not cover every type of treatment. You most likely will have to pay out of pocket for alternative treatments like acupuncture, as PIP will not cover them.
Your Private Health Insurance
Just like any other injury situation, you may be able to use your health insurance for your medical treatment following an accident. In the end, only your deductibles and copays remain your responsibility. Otherwise, your health insurance policy should be easily usable. Private and public insurance plans are included in this. Your health insurance can only be used to cover coverage-specific expenses. For example, if you require an ambulance ride but the cost is not covered by your insurance policy, you might be responsible for the costs. The hospital may however let you make small, minimum payments until your full settlement amount arrives if you know you'll be entitled to it. You may be required to reimburse your insurance provider after you receive a settlement in some instances. In addition, if you were not at fault, the other driver's insurance company may be contacted for reimbursement. Nevertheless, all of this is secondary to the fact that, if you have insurance, your bills can be covered. After all, that's why you have insurance!
Paying Your Own Medical Bills
Medical bills may sometimes have to be paid out-of-pocket, which is obviously the least desirable option. The insurance company for the other party may not pay if the other person lacks health insurance or if fault cannot be established. It is possible for you to negotiate a hold agreement with your healthcare providers until your case is settled. If you're awaiting your settlement, you can make small payments (or none) in the meantime without sending the issue to a collection agency. You may also be able to secure a loan to pay your medical bills. You may want to avoid this scenario unless you can get a personal loan at a great rate. These loans may be offered by predatory lenders, who demand a large part of your settlement in exchange for extremely high-interest rates. During this time, you might be better off borrowing money from family and friends, especially if they know that a settlement is expected. Fortunately, a Miami personal injury attorney can help you negotiate with the insurance companies so you can avoid borrowing money and receive a full, fair settlement quickly.
The Other Driver Could Cover Medical Costs
Only drivers convicted of drunk driving or operating a taxi in Florida must carry bodily injury insurance. Data shows, however, that most drivers possess bodily injury insurance. Florida drivers were reported to be uninsured at nearly 27 percent in 2015. Despite being the highest in the country, almost three-quarters of drivers are insured.
It is still possible to file a personal injury suit against the other driver even if he or she is without bodily injury protection. Whenever a driver is liable, his/her assets would be recouped. It may be possible to recover damages from the driver's employer if he or she was at work when the accident occurred.
A Third Party Could Pay your Medical Bills
Damages resulting from car accidents may be covered by third parties in some cases. There are a number of situations that may expose a third party to financial liability, including:
An uninjured party causes the accident. Did another driver swerve into your lane to avoid collision? Did another driver's actions cause you to slam on your brakes? There is a possibility that the other driver is responsible for damages, even if they were not directly involved in the collision.
Poor road conditions or damaged traffic devices caused your accident. It is the responsibility of the city and state governments to keep the roads safe. Signage and lights need to be visible and working properly, and roads and bridges need to be repaired. You may be able to sue a government agency if you are involved in an accident because of poor road conditions.
An accident involving a commercial vehicle. There are unfortunately more truck, bus, and taxi accidents than we would like to think about. It may be possible to sue the truck owner, the employer and the driver of a commercial vehicle if you are involved in an accident with one.
Other Options to Pay For Medical Costs
There are also other options for paying for your medical costs following a Florida car accident, including:
MedPay. Florida car accident health insurance, or MedPay, helps pay for some of the costs associated with Florida car accidents. Your PIP copay can be up to two thousand dollars, which is covered by MedPay. MedPay may cover costs not covered by PIP insurance depending on the coverage you have selected.
Worker's Compensation. Your employer's workers' compensation coverage is required to cover the full cost of your medical bills, including deductibles, co-pays, and transportation expenses incurred while going to and from your doctors' appointments if your car accident occurred while on the job.
How Calandro Law Can Help
It is stressful to be involved in a car accident. You don't want to think about a stack of medical bills you can't possibly pay while dealing with car damage, missing work, and dealing with your injuries.

Here at Calandro Law, we understand how difficult a time this can be for car accident victims. Let us help you get compensation for your Florida car accident as quickly as possible. In any case, if we think the settlement you're offered isn't fair, we will let you know. It may take longer to fight with insurance companies – but your chances of receiving more compensation will be higher.

Feel free to contact us with any questions you may have. We offer free, no-obligation case evaluations. During our discussion, we will review all the details of your case, as well as any settlement offer you receive. Our lawyers will discuss the possibility of a larger settlement with you if we feel we will be able to achieve it.