RIVERVIEW CAR ACCIDENT ATTORNEYS
GET A FREE LEGAL CONSULTATION
Car Accident Attorney in Riverview, Brandon & Tampa, FL
Sadly, car accidents are all too common in Riverview, FL. This is one of the most common types of personal injury cases our attorneys work on. Determining the accident's causation is important in order to find out who the responsible party is. This will impact the severity and extent of the claimant's injury, which defines how much their claim is worth. Specific forms of injuries often lead to conclusions as to whom may have been at fault.
COMMON CAUSES OF CAR ACCIDENTS IN RIVERVIEW
I

Human behavior and environmental conditions

I

Distracted driving

I

texting or calling during driving

I

Speeding

I

Racing

I

Inappropriate turns
I

Drugs and alcohol, Driving under the influence (DUI)

I

Vehicle vulnerabilities

I

Tiredness of driver

I

Disobeying and ignoring signals from traffic

I

Road Construction

I

Weather problems
It is possible to categorize accidents as rear-end collisions, head-on collisions, or side-impact accidents.
These types of incidents happen when two cars drive in the same direction parallel to each other, and the sides of the two cars touch each other. Sideswipe accidents often occur when a driver switches a lane and does not first look until merging over.
Head-on collisions occur when someone drives the wrong way down a one-way street or exit ramp. These are some of the most dangerous forms of accidents. They are also some of the least common.
These accidents are much more common, but they can be less harmful if they appear to occur at lower speeds. It is always assumed that the rear driver is at fault for not leaving a reasonable stopping gap, but this is not always the case. When one vehicle fails to give way to another car at an intersection, side-impact accidents happen, and rear-end collisions can result. Because there is less structural safety on the side of a vehicle, people in a wide-sided vehicle may sustain severe injuries.
Sometimes, carelessness in driving causes major accidents; one vehicle forces another vehicle into a third vehicle in the form of a domino effect-on highways or other major roads. To decide who was at fault, these chain reaction incidents can require a thorough investigation. If more than one party was at fault, there can be a complex lawsuit to determine which party was at fault.
When the front of one car or truck crashes into the side of another vehicle, then a T-bone accident occurs. These incidents usually happen when one of the drivers fails to stop at a stop sign or traffic light or fails to allow the other driver to go right-of-way. T-bone injuries can be dangerous accidents, causing significant damage to the person who was T-boned. Around 8,000 individuals are killed every year in T-bone accidents in the United States, according to the NTHSA. T-bone collisions are often caused by the driver's inability to allow other vehicles the right of way.
SINGLE-VEHICLE COLLISIONS
Drivers falling asleep, drunk drivers, distracted drivers, mechanical failures, crashing into an obstacle, weather conditions, and speeding are some of the most common examples of single-vehicle collisions.
In Single-Vehicle Collisions, there may be some instances in which the other party may be at fault. Another driver caused the crash, you had to swerve off the lane to prevent a head-on collision, a faulty car caused the crash, defective brakes triggered your accident, a wide pothole in the road, no appropriate road signs.
WHAT SHOULD YOU DO AFTER A CAR ACCIDENT?
I

Go to a safe location away from traffic if you or your passengers are not seriously hurt.

I

Call the officers to the scene and wait for them there.

I

Collect as much information as possible.
For insurance or legal purposes, you need as much information as you can get. You will need drivers' and passengers' names, license plate numbers, types of vehicles, parties involved, and insurance details. When you are waiting for help to come, take notes. Ask for their contact details if there are witnesses. Whenever possible, you can also take photographs of the scene and the property damages. When the police come, save the contact details of any responding police officers.
Be mindful about sharing with others the data of your accident. When talking about the particulars or any car accident, particularly the other insurance company, use caution as they will always try to get you to settle for a smaller price than you should. Contact an attorney if in doubt, significantly if you were injured in the accident.
A car accident can happen to anyone and that is why you should be prepared for this type of situation. This is especially true if you plan on pursuing your car accident claim on your own.
COMPILING EVIDENCE FOLLOWING YOUR CAR ACCIDENT
Insurance companies won't cut you a check because you claim your car accident was caused by their policyholder, and juries typically need more than a heartfelt testimony.
Car accident lawsuits should be backed by real evidence. As a personal injury law firm in Riverview, we are speaking from a lot of experience. The auto injury lawyer you hire will start with a private inquiry to get a clear breakdown of the details of your accident. This investigation will be used to determine the at-fault party and assess the strength of your argument.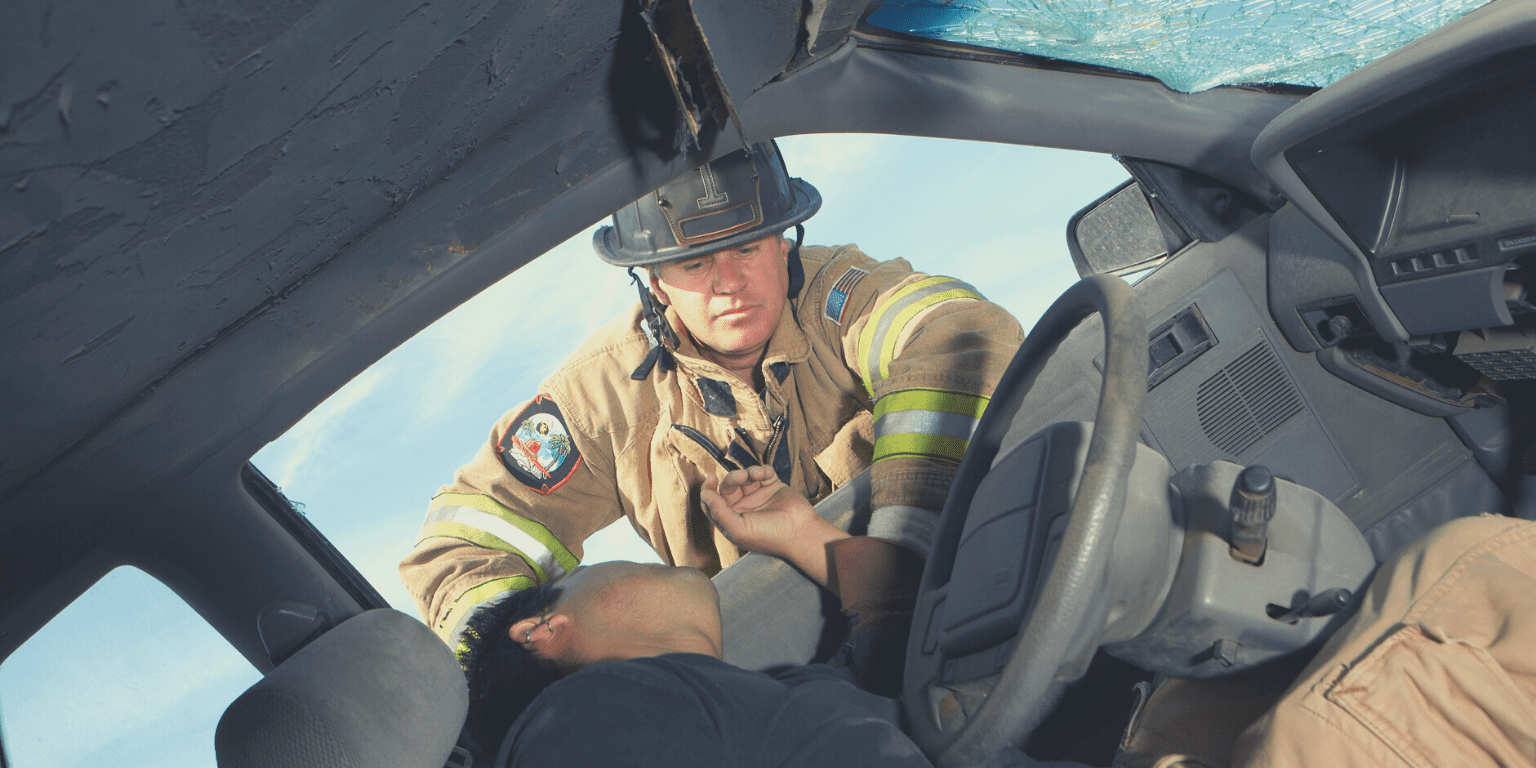 During this inquiry, a car injury lawyer will:
I

Go to the crash scene to obtain evidence (if still applicable).

I

Interview witnesses and document their responses.

I

Obtain pictures and videos of the area, the accident, your injuries, etc.

I

Get written opinions from medical, fiscal, vocational rehabilitation, and life-care planning experts.

I

Work to determine how the accident happened with an accident reconstruction expert.

I

Obtain your employer's pay statements.

I

Collect all the medical records related to your accident.
During this inquiry, a car injury lawyer will:
Every car accident case is different. The amount you will receive from the insurance provider or a judgment given to you by a civil court jury depends on your injuries.
Types of damages that you might be entitled to include:
I

Health Costs

I

Medical Practitioners' Fees

I

Transportation Costs

I

Hospitalization Costs

I

Rehabilitation Costs
I

Income Lost

I

Out-of-Pocket Expenses

I

Decreased future earnings

I

Suffering and discomfort

I

Decreases in quality of life
If you have lost a loved one in a Riverview car accident that was caused by another person's negligence, you have the right to pursue a wrongful death claim against them. On your behalf, your investigation company will handle this initiative.
ESTABLISHING NEGLIGENCE IN FLORIDA
The next step in building your personal injury case will involve establishing the negligence of the at fault party. Four essential elements of negligence must be present before anyone can collect liability from a personal injury lawsuit in Florida. Those four elements are:
Duty of care: It was the defendant's duty to take appropriate precautions to protect you from being harmed.
Breach of Duty: The defendant has not fulfilled their duty to provide for you.
Causation: The defendant's breach of duty caused your car crash.
Damages: You suffered physically, mentally, and financially from the car crash.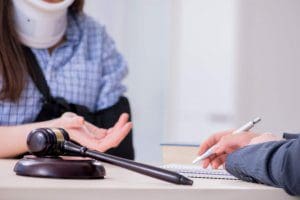 HIRE A TRUSTED AND LOCAL RIVERVIEW CAR ACCIDENT LAWYER/ATTORNEY 
If you have been involved in a car accident, call us at Calandro Law. We are a local law firm located in Riverview Florida. We specialize in handling personal injury cases.
WHAT SHOULD YOU DO IF YOU THINK YOU HAVE A CAR ACCIDENT CASE?
If you or a loved one has been involved in a car accident, go local. You can contact a Riverview car accident attorney by calling (813) 563-6463.