RIVERVIEW  MOTORCYCLE ACCIDENT LAWYERS
GET A FREE LEGAL CONSULTATION
Riverview & Tampa Motorcycle Accident Attorney in FL
Despite making up just a small percentage of overall motor vehicle sales, motorcycle fatalities lead to a large portion of total traffic crash deaths in the United States. If you have been in a collision, you should contact our motorcycle accident lawyers.
It can be a long process to recover compensation for damages after getting into a motorcycle accident. Insurance providers will try to get around liability requirements and will initially refuse to pay personal injury compensation on behalf of the party at fault.
If you have been involved in a motorcycle accident, you should contact a personal injury attorney in Riverview. Your lawyers will help you file a claim with the appropriate insurance provider to recover motorcycle injury and accident-related costs by collecting details about your case.
CAUSES OF MOTORCYCLE ACCIDENTS IN TAMPA?
Motorcycle accidents in Tampa happen for many reasons. The following are negligent actions that can result in an accident:
I

Swerving ahead of a cyclist

I

Cutting motorcyclists off at junctions

I

Failure to meet speed limits posted

I

Failure to yield when suitable
I

Failing to leave enough space between vehicles

I

Failure to see a changing or entering lanes by a motorcyclist

I

Neglecting to give other drivers enough attention
Failure to yield and the inability to identify motorcyclists in traffic are among the common causes of motorcycle accidents. Motor vehicle drivers who do not show caution when making left-hand turns at intersections can also be responsible for these accidents. Left-turn injuries are often caused by drivers who misjudge the motorcyclist's speed or distance, panic, and stop in the path of a motorcyclist and rely on another driver's decision who also fails to see the motorcycle.
WHAT TO DO AFTER AN ACCIDENT ON A MOTORCYCLE?
As any avid motorcyclist knows, road accidents can happen very rapidly and result in severe injuries. This is why motorcycle accidents are one of the most common types of personal injury cases our attorneys work on in Riverview, FL. If you have been in a motorcycle accident, then your first concern should be to secure your own safety first so you can seek the appropriate medical attention afterward.
For example: if there is debris or traffic, find a safe place to put yourself and your motorcycle. If your surroundings pose a direct threat to your safety or well-being, more accidents can potentially happen.
In the event of a motorcycle accident, these are the next steps you should take: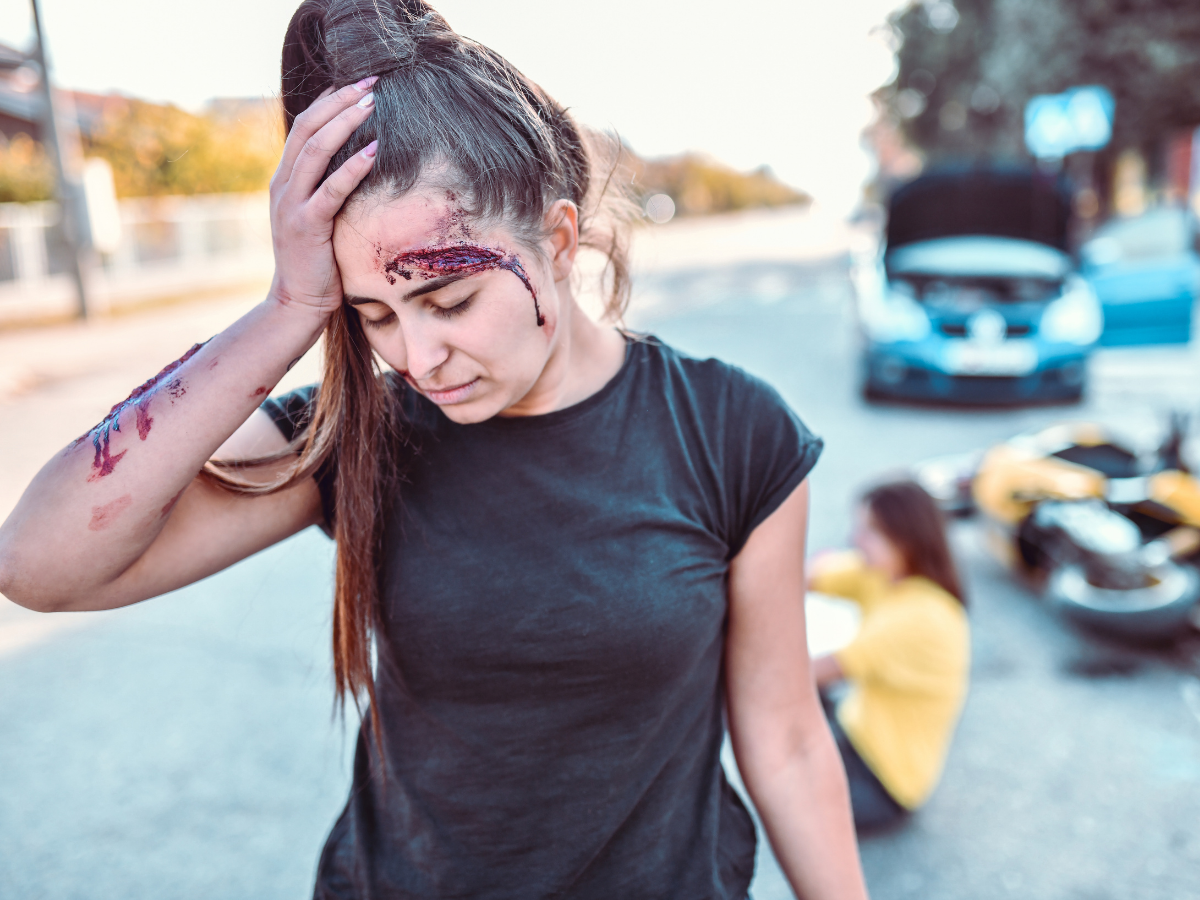 Following a motorcycle accident, it is essential to evaluate yourself and others for injuries immediately. If you or someone else involved happens to be injured, call 911 immediately.
Without appropriate medical attention, even minor accidents can result in serious long term consequences. This is particularly true for head injuries. Due to the nature of the vehicle, many Riverview motorcycle accidents result in traumatic brain injuries.
It's important to gather the personal information of the other motorists involved in the accident if you are able. This may not be possible given the nature of the accident. If you are physically able to, this is information you should be getting after a motorcycle accident:
Take pictures of their ID, license plate, insurance card.
Get phone numbers from the other motorists and a statement if possible.
Take pictures that show the damage resulting from the motorcycle accident.
Even if you were involved in a hit-and-run accident, it is important to document as much information as possible. THERE STILL MAY BE A CASE.
Calling the police as quickly as possible is recommended. A police officer can help write up an official accident report and gather essential information for your personal injury claim. This is the evidence you'll need to get the compensation you are seeking for your injuries.
4. HIRE A MOTORCYCLE ACCIDENT LAWYER
Injured riders can find it difficult to obtain compensation after a crash, primarily if they are prosecuting their claim without a lawyer's support. A motorcycle accident lawyer that has experience in handling accidents can help clients obtain maximum compensation for their injuries. Living with lifelong injuries is tough, getting the compensation needed in order to treat those injuries is necessary.
The sooner you contact a motorcycle accident attorney, the better. An experienced firm such as the Calandro Law firm in Riverview, Florida can help you navigate the process.
WHAT CAN A LAWYER DO FOR YOU IN A MOTORCYCLE ACCIDENT CASE?
A lawyer can do your help in different ways like:
I

Collect evidence from witnesses

I

Collect police and medical personnel files

I

Get the accident scene photographs.

I

Reconstructing the crash

I

Get a grip on security camera footage.
I

Consultation with specialists

I

Exploring the motorist's driving past at fault

I

Gather facts to show the negligence of the motorcycle manufacturer

I

Communicate on your behalf with insurance carriers to discuss a fair settlement
HOW TO FIND A GOOD MOTORCYCLE ACCIDENT LAWYER IN RIVERVIEW
Choosing the best motorcycle lawyer is a critical decision if you've been injured and want to claim compensation. Not only can you file your lawsuit properly and within the time limit by hiring a lawyer, but it can also increase the overall chances of winning your claim and receiving compensation.
It can feel like a daunting job when selecting a personal injury lawyer, understanding which questions to ask, the lawyer's track record, and what kind of fees they charge can help you choose the right lawyer.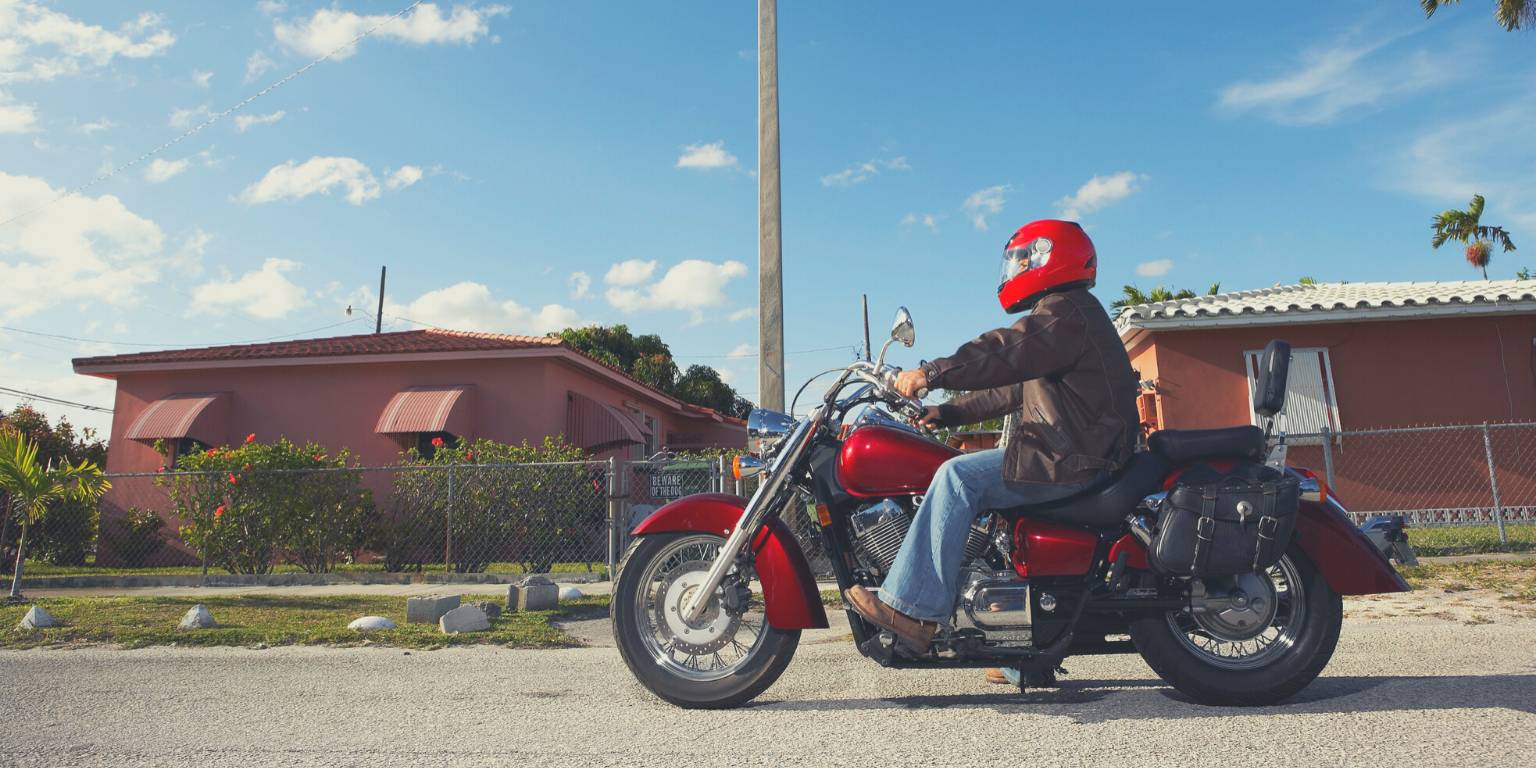 CHOOSE AN EXPERIENCED LAWYER
Experience matters when it comes to legal redress. It is in your best interest to consult with an attorney who has specific knowledge of motorcycle accident cases in the event of a motorcycle crash.
Motorcycle accident cases are different from motor vehicle claims, and an attorney who has experience recovering damages for injured motorcyclists can better handle them. If you contact a personal injury lawyer who has no experience with lawsuits for motorcycle injuries, move on and find an attorney who does.
FIND A PROFESSIONAL MOTORCYCLE LAWYER WITH A PROVEN TRACK RECORD
You would be able to obtain maximum compensation from having an attorney who has a good track record in seeking justice for injured persons and experience in taking cases to trial.
After an accident, obtaining compensation for damages is no easy matter. It is best to pursue an attorney with a wealth of expertise in handling the legal complexities that can occur to obtain damages associated with incidents.
HIRE MOTORCYCLE ACCIDENT LAWYERS IN RIVERVIEW & TAMPA, FL
A motorcycle accident attorney can help clients navigate through the process of a personal injury claim. If you were involved in a motorcycle accident, it is best to try to contact an attorney immediately. Calandro Law is located in Riverview and our personal injury attorneys are ready to help you get the compensation you are seeking.
GET A FREE LEGAL CONSULTATION FOR YOUR MOTORCYCLE ACCIDENT CASE
If you or a loved one has been involved in a car accident, go local. You can contact a Riverview car accident attorney by calling (813) 563-6463.