WRONGFUL DEATH
LAWYERS IN TAMPA
GET A FREE LEGAL CONSULTATION
Tampa Wrongful Death Attorney in FL
One of the most common types of personal injury cases our attorneys take on is wrongful death claims. These cases happen when a person dies due to the misconduct or negligence of some other person. In many cases, the case leads to criminal persecution relative to the casualty; however, a wrongful death lawsuit can also be charged, which is a civil action and is distinct from criminal prosecution.
In the former scenario, the standard of evidence tends to be lower. In this blog, we shall discuss the nuances associated with wrongful death cases such as the causes, who bears the liability of the wrong full death case, and how a wrongful death attorney can help you in this situation.
WHAT QUALIFIES AS A WRONGFUL DEATH CASE IN TAMPA?
When an individual dies due to the alleged negligence of a person, then the family or friends of the person can file a wrongful death claim against that person. While that is a simplified way to summarize these types of cases in Florida, wrongful death cases often contain many nuances. Before moving on, let's look at some well-known examples of wrongful death claims. These real world cases should help shed more light on the nature of these wrongful death lawsuits.
OJ Simpson murder case was a murder trial held at Los Angeles County Superior Court between 1994 -1995. OJ Simpson, a national football player, was tried for the murder of two people that happened on June 12, 1994.
The victims were OJ Simpson's ex-wife Nicole Brown Simpson and his wife's friend Ron Goldman. The bodies were found, stabbed to death on June 13, 1994, outside Nicole's Condominium in Los Angeles.
OJ Simpson was under suspicion as police found a bloody glove behind his house. Despite all of this, OJ Simpson was found not guilty by the criminal court. The families of both victims sued OJ Simpson with a wrongful death claim, and at a later trial, OJ Simpson was found guilty, and $33.5 million was given to both families.
On August 25, 2001, R&B singer, actor, and model Aaliyah died in a plane crash in the Bahamas along with eight other individuals after a music video shoot. A wrongful death case was filed by her parents against several parties such as the airway company and Virgin records for creating unsafe transportation circumstances.
The lawsuit was filed on many grounds. It was alleged that Virgin records hired the airway despite knowing that the pilot was unqualified for the job and inexperienced. This tragic crash took place on the pilot's first day with the airline.
Louis Morales III, the pilot, was also found to be intoxicated as toxicology tests revealed traces of cocaine in his system, and he also had criminal charges for possession of drugs. Furthermore, the Federal Aviation Administration (FAA) had not approved the license of the pilot.
The aircraft was also carrying more passengers than it should have been, and the aircraft was 700 pounds overloaded. In 2003, the wrongful death claim reached a confidential settlement.
TYPES OF WRONGFUL DEATH CASES WE SPECIALIZE IN
Let's look at some of the types of wrongful death cases our team of personal injury lawyers work on here in Tampa, FL.
DEATHS CAUSED BY CAR ACCIDENTS
Car accidents are one of the most common causes of wrongful death cases due to the behavior of the driver and the background of the driver. Data suggests that around 6 million car accidents happen every year in the US.
Along with that, around 22 471 of these car accidents cause property damage and over 27,000 Americans due to these accidents. The majority of these cases happen due to negligence of the driver, such as intoxication while driving, reckless driving, and over speeding.
DEATHS CAUSED BY WORKPLACE ACCIDENTS
Workers working in an unsafe environment are always at a huge risk for major accidents that can cause serious long term and short term injuries along with a fatality. These conditions vary from dangerous manual labor to an unsafe environment in construction jobs.
It is estimated by ILO that each year around 2.3 million people are met with work-related accidents. Workplace accidents may also involve diseases acquired in workplaces. It also corresponds with when workers are forced to work overtime and end meeting a fatal accident.
DEATHS CAUSED BY AVIATION ACCIDENTS
As we saw in the example of singer Aaliyah, aviation accidents may also lead to a situation of a wrongful death case. Even though Aviation accidents are rare but when they do happen, it's almost certain that the results will be fatal and end up in the loss of the lives of passengers on board.
Wrongful death claims associated with aviation can be due to the negligence of the airway company, the manufacturer of the aircraft, the misconduct of the pilot, or all of them. Around 80% of aviation accidents are caused by human errors.
DEATHS CAUSED BY MEDICAL MALPRACTICE
Mistakes are rare in the medical profession as the medical staff, such as nurses and surgeons, are highly professional and trained as their job demands them to save the lives of patients. However, sometimes accidents do happen in the medical profession.
The most common instances of medical malpractice are a misdiagnosis of the patient's condition or a failure to properly diagnose a patient's condition that can lead to devastating effects for the patient, which often includes death. Around 225,000 people die each year to medical malpractice.c
DEATHS CAUSED BY SEMI-TRUCK ACCIDENTS
Semi-truck accidents have a category of their own due to their enormous size. On average, a semi-truck weighs around 35,000 pounds. Since they are larger than vehicles, the impact of the crash is huge and usually ends in multiple fatalities, property damage, and the death of bystanders.
Semi-truck accidents can happen due to multiple reasons, such as over speeding, intoxication, reckless driving, etc. The liability can fall on the driver, the trucking company, the manufacturer of the truck, or all of these parties.
LEGAL PROCESS FOR WRONGFUL DEATH CASES IN TAMPA
Following the trial of a liable person for a wrongful death claim, the jury initiates its criminal trials with a sightly low standard for proof. However, it's not necessary that a person found liable for the claim will also be convicted.
ELEMENTS OF A WRONGFUL DEATH CLAIM
There must be a casualty.
The death was caused by the carelessness of another entity, or the other entity intended to cause harm to the deceased person.
The family member that are suffering monetary injuries due to the death of the victim must be alive to sue the entity.
A private representative of the decedent's estate must be appointed.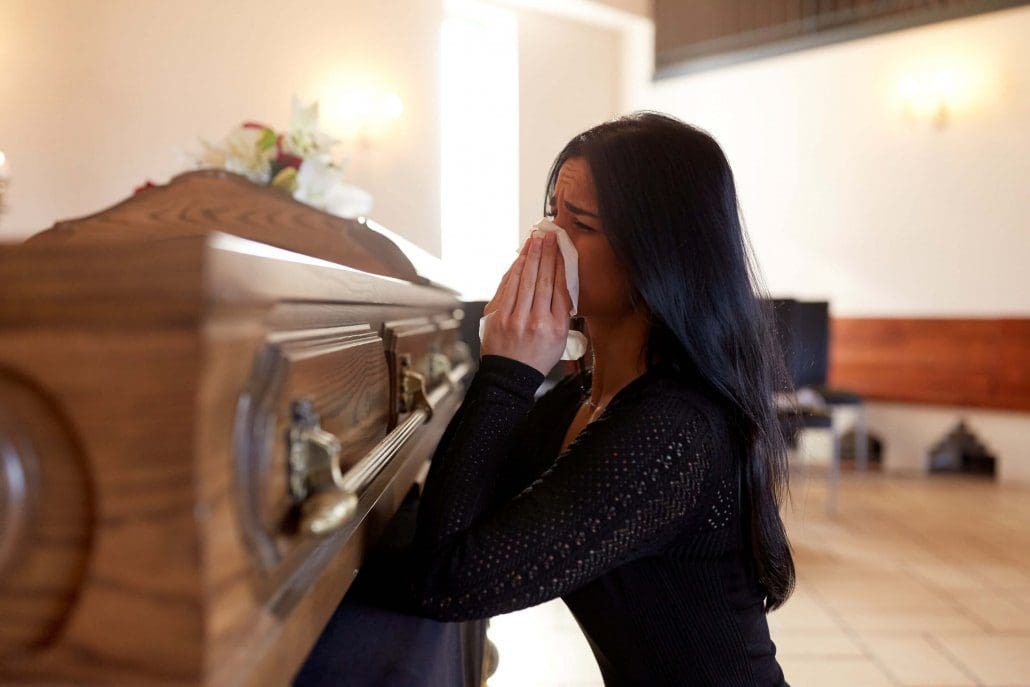 WHO CAN SUE FOR A WRONGFUL DEATH?
Wrongful death claims should be filed by the representatives on behalf of the survivors of the deceased that are suffering damage from death. These representatives are known as real parties in interest and vary from state to state; these people include:
Under wrongful death actions, immediate family members such as a spouse, children, and parents can recover under all states.
Many states allow distant family members to sue the entities involved. These family members include brothers, sisters, and grandparents.
PERSONS SUFFERING FINANCIALLY DUE TO DEATH
In many states, the people who are financially suffering due to the death claim can also sue the entity!
WHO CAN BE SUED FOR THE WRONGFUL DEATH?
Wrongful death lawsuits can be filed against a variety of people that are involved with death, and it can be proven that their misconduct leads to the death of the victim. Those who can be held liable in an automobile/aviation accident include:
The driver/pilot of the vehicle, whether an automobile or aircraft.
Builder of the roadway if it's a road accident.
Manufacture of the vehicle.
The government agent who didn't give adequate warnings about the road.
The person who brought alcohol to the driver.
The Company that hired the driver without looking into the background.
HIRE WRONGFUL DEATH ATTORNEY LAWYERS IN RIVERVIEW & TAMPA, FL
A wrongful death attorney will help your case to be put in front of the jury when the trial is being conducted. The attorney looks into the case and determines whether the people involved with death can be found liable.
If they are found liable, the attorney makes sure that you get justice and collects evidence that can support your side in front of the jury.
WHAT SHOULD YOU DO IF YOU THINK YOU HAVE A WRONGFUL DEATH CASE?
If your loved one has died in some type of accident and you are sure that it was caused by the negligence of a person or even with specific intent behind it, then you should take legal action immediately. You can contact a wrongful death lawyer in Tampa today by calling (813) 563-6463.