RIVERVIEW
BOATING ACCIDENT
LAWYERS
GET A FREE LEGAL CONSULTATION
Boating Accident Lawyer in Riverview and Tampa, FL
Important facts you'll need to know if you're ever in a boating accident in Riverview.
It may not surprise you that Florida is the top state in the country for recreational boating. There are more than one million boats registered in Florida. With so many boats, it's no surprise this is the state with the most boating accidents.
Vessel collisions, flooding, capsizing, and wake damage are just some of the most common boat accidents.
If you ever find yourself involved or injured in a boating accident, you should speak to a firm specializing in personal injury law. The boating accident lawyers at Calandro Law have seen it all and can assist you with your case. Get in touch with us to schedule a free case evaluation and get the answers to questions like:
What to do after you've been in a boating accident?
What are your legal rights after being involved in a boating accident?
How can a boating accident lawyer help?
WHAT TO DO AFTER YOU'VE BEEN IN A BOATING ACCIDENT
Since boating accidents take place at sea or along the coast, they tend to be a little more complicated than accidents involving cars or motorcycles. Because boating accidents can take a variety of forms, such as fires, slipping accidents, and drowning, no one type of injury is the most common other than deaths by drowning. According to US Coast Guard reports, 70% of deaths from boating accidents result from drowning. Burns, lung infections, broken bones, and spinal injuries related to boating accidents are certain dangers for the victim. However, if you can swim, you may avoid serious injuries by hitting just the water rather than hitting something else, such as an object nearby.
Most commonly, accidents occur when a person has had too much to drink and cannot safely operate the vessel resulting in a BUI (Boating Under the Influence). In addition to these various scenarios, there are special maritime laws and regulations in place. Navigating them after dealing with an accident can be a burden. A personal injury lawyer can assist you with investigating the circumstances of your boating accident, figure out how the injury occurred, and help you through your claim.
In any case, there are specific steps you should take if you have been in a boating accident in Riverview. Read on to see what those are.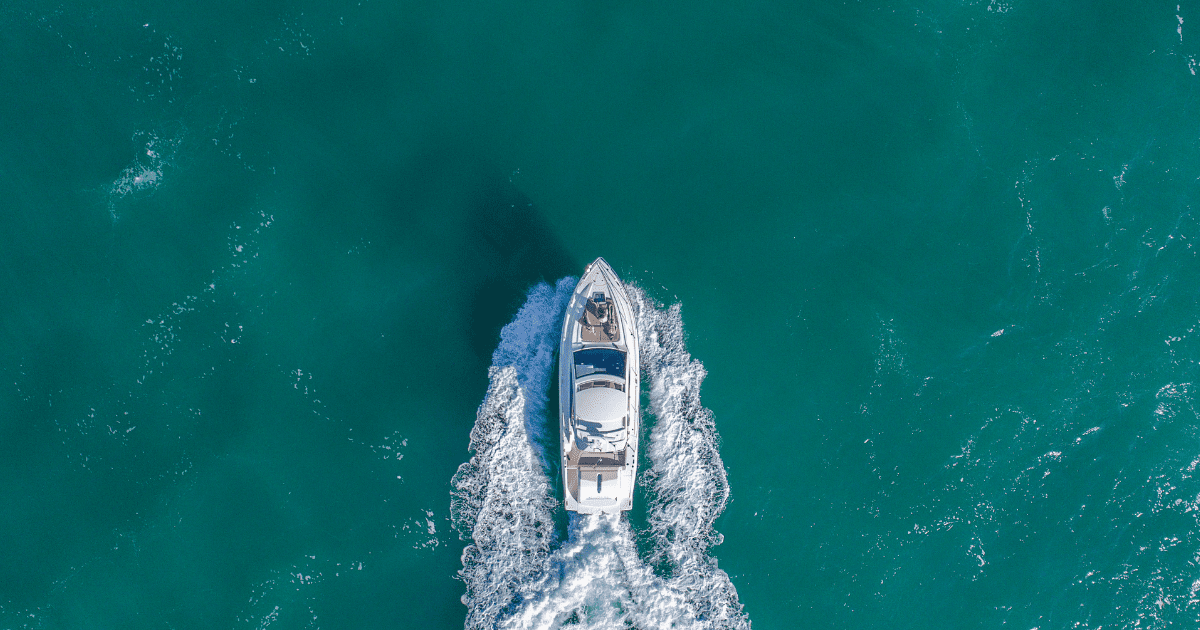 It is important that someone contact the emergency hotline immediately. Injured parties may be severely injured, and deaths can occur from these accidents. Time can make a real difference for the individuals who are hurt.
Different public safety agencies respond to emergency situations based on the circumstances, but paramedics are often not the ones arriving first. Many boating accidents happen in remote locations and often times responders can't reach the accident scene. Typically, the only people who can call are those who have witnessed the accident or who happen on it afterward. Regardless of the situation, someone must contact law enforcement and emergency response services immediately.
2. SEEK MEDICAL ATTENTION
If authorities and medical professionals cannot reach an accident, it is strongly recommended that everyone involved seek medical care immediately after the accident occurs. Internal injuries are typically the result of boat accidents because they often occur when there are no restraints like seat belts in place. Medical professionals should also inspect and diagnose minor injuries, with as much testing as necessary. Some accidents are not as gruesome, and those involved may feel that medical attention is not needed. This is a common mistake.
The next step after ensuring that everyone is okay and out of immediate danger will be to collect information from anyone on the other boat as well as from any witnesses of the accident. The following information should be gathered at the accident scene:
Detailed information of the boat operators involved in the accident, as well as the names, addresses and contact numbers of any passengers who were on board the vessels involved in the crash.
Names and contact information from eyewitnesses who may have seen the accident from land or from other boats.
Identification or registration numbers of other vessels involved in the accident.
The names of the insurance companies and policy numbers of those involved in the accident.
Documentation is the foundation of any personal injury and accident case. Taking pictures of the boat accident scene is a great way to show what could have occurred. This includes natural surroundings and narrow boat lanes. Photographs of the damage and location of the boating accident may prove useful if later you need to prove the other boat operator was responsible for the accident.
When assessing a cause of an accident, the official accident reconstruction specialists must take into account many, often conflicting, factors. It is very important for evidence to be adequately documented. There's no such thing as too many photos.
Boating accidents should always be reported to the U.S. Coast Guard. An accident report can provide valuable information regarding how an accident occurred. Reporting an accident is mandatory by Federal law in many instances.
The federal law requires a report to be filed for boating accidents if:
Someone has been killed.
Someone is so severely hurt that they require medical care beyond first aid.
There are property or vessel damages that reach or exceed $2,000.
An entire vessel is lost or destroyed.
The disappearance of someone from a vessel would make it appear that a death or injury took place.
The Florida State Department of Environmental Protection may also require you to fill out a boating accident report.
You should be honest and precise in your boating accident report, but do not guess the cause of the issue or give unnecessary information. The investigation should be conducted according to all the facts, and you do not want to do anything that will compromise the investigation or your potential boating injury claim. You should not offer apologies or accept responsibility for the accident.
6. MAKE AN INSURANCE CLAIM
Whether you were at fault or not in the boating accident, it is important to notify your insurance company afterward since you may later need to turn to your insurer to make a claim for damages. A boater who caused the boating accident through negligence, abuse of rules, or deliberate acts may be liable for compensation. In addition to paying medical bills, this might also compensate you for lost wages, mental distress, and wrongful death.
7. CALL A BOAT ACCIDENT ATTORNEY
Receiving compensation for the damages and injuries sustained in a boating accident can be challenging, even when the injured party is not at fault. Having a sharp, knowledgeable boat accident lawyer who understands the complexities of boat accidents that occur on or near the Florida coast is critical.
Settlement negotiations can be very difficult following a boating accident, especially if there are multiple insurance claims, so having an attorney willing to take a case to litigation can be very important, especially if gross negligence can be proven before a sympathetic jury that can award punitive damages.
YOUR LEGAL RIGHTS AFTER BEING INVOLVED IN A BOATING ACCIDENT
You can seek monetary compensation for your losses after a boating accident if someone else caused the accident. If you were hurt in a boat accident on a friend's boat, you should not hesitate to file a claim because the insurance company, and not your friend, is responsible for compensating you for the losses and damages sustained.
As opposed to car accidents, victims in boat accidents may also face the issue of liability insurance, which may be recommended for boats in Florida but is not required. A victim of a recreational boat accident doesn't always know whether there medical bills and other expenses will be covered. You may have to seek compensation directly from the negligent boat operator—and he may not have enough money to cover your expenses.
In addition, a boater can actually be held responsible for an accident if he creates a wake that damages another boat. If this occurs, it is important to identify which vessel caused the wake and contact its operator.
HOW CAN A BOATING ACCIDENT LAWYER HELP?
If you were involved in a serious boating accident in Florida, you may be entitled to compensation to cover medical expenses, pain and suffering, lost wages, etc. After a boating accident, You must prove that the defendant's negligence or breach of duty is the direct cause of the accident, and you must show how badly you were hurt.
Lawyers who specialize in boating accidents and personal injuries can interview witnesses, arrange expert testimony, analyze Coast Guard or police accident reports, and then help you build a solid case to help you get justice. Good personal injury attorneys will also deal with the insurance companies and aren't afraid to take your case to trial in order to get you the compensation you really deserve.
At Calandro Law, we've recovered millions of dollars in settlements for victims. Contact us if you've recently been in an accident and ask for a free case evaluation with one of our personal injury lawyers.