If you were hurt in Florida due to someone else's negligence, you should contact our experienced team of attorneys to talk about your legal rights. At Calandro Law, we will help guide you through each step of the legal process as it pertains to your case.
The truth is that personal injury cases can often be complicated. Trying to navigate the insurance claims process and resulting medical bills can be very daunting in the wake of a serious injury. This is why it is in your best interest to speak with a skilled team of personal injury attorneys.
WHAT CAN CALANDRO LAW DO FOR YOU?
As your personal injury attorneys, Calandro Law will fight to ensure you get the compensation you are owed out of a personal injury case. Our team prides itself on treating clients like family and delivering the level of personal care and commitment you expect from your local attorneys. Calandro Law will help you navigate the complex litigation of a personal injury suit, working to hold those responsible accountable for injuries and damages you have suffered.
If you hire Calandro Law, our team will perform a thorough examination of your case, making sure to look at all the pertinent information, such as:
I

Examining the scope of your injuries

I

Getting detailed reports of the medical treatment you have received

I

Working with medical experts to determine what future treatments you may need

I

Investigating the scene of the accident and the negligent circumstances involved

I

Getting eyewitness testimony

I

Securing any and all relevant documentation pertaining to your accident

I

Reviewing and analyzing any video or photo evidence to support your claim

I

Reconstructing the scene of the accident with the aid of experts
Our team will help you build a strong and sound case to bring against the defendant through rigorous preparation to help get you the most out of your claim. While most personal injury cases are settled out of the courtroom, the attorneys at Calandro Law bring years of trial experience to bear in the event your case goes to court. We are ready to help you take on corporate giants, insurance companies, and government agencies.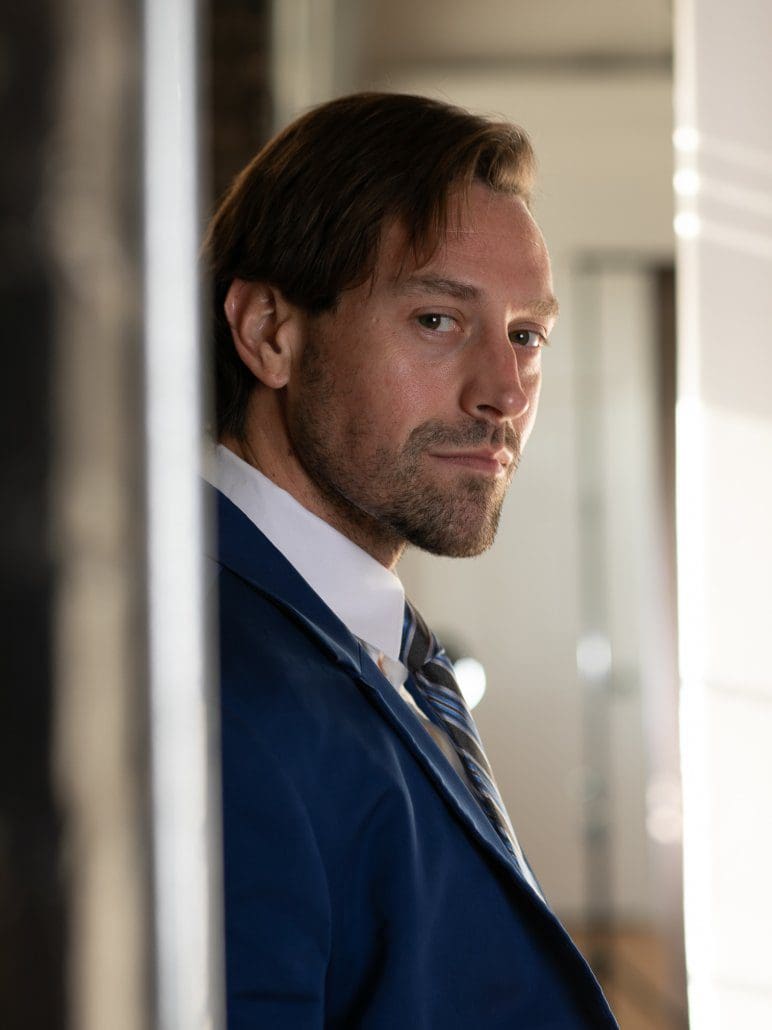 TYPES OF PERSONAL INJURY CASES WE SPECIALIZE IN
Personal injury lawsuits involve a wide variety of cases and cover a number of different accidents. At Calandro Law we specialize in a number of different practice areas including:
REASONS TO FILE A PERSONAL INJURY LAWSUIT IN FLORIDA
If you or a loved one have been injured due to the negligence of another party, you may be wondering if you should file a personal injury lawsuit. There can be many reasons someone feels obligated to file an injury claim, such as recovering damages or loss wages. The important thing is that you and your family are taken care of at the end of the day and not left paying for someone else's mistakes.
Each personal injury case is as unique as the people involved with different factors and reasons for being filed. However, the following are some of the most common reasons people file personal injury suits.
COVERING MEDICAL EXPENSES
Medical care after an injury can become very expensive, especially when injuries are severe. Those who have been injured because of someone else's negligence should not be left to pick up the bill for their medical treatment.
Winning a personal injury settlement can help you pay for medical expenses you have already incurred because of your accident. Additionally, a settlement can provide compensation for future medical treatments that may be required as a result of your injuries.
Recovering medical expenses does not just simply mean recovering expenses for physical treatment. This can also apply to mental or emotional trauma suffered because of an accident, earning compensation for mental healthcare, such as therapy or counseling.
Depending on the severity of your injuries, you may be unable to return to work for days, weeks, or even months. This can severely impact your ability to earn a living and pay your bills. A good personal injury attorney can help you win compensation for lost wages.
Serious injuries, such as paralysis, can even permanently alter your quality of life and prevent you from doing the activities and hobbies you may have once enjoyed. In this case, a personal injury settlement can help compensate you for your pain and suffering.
PREVENTING FUTURE ACCIDENTS
Another important reason to file a personal injury lawsuit is to prevent future accidents from happening. For example, let's say you were injured falling on a business's property because the property was not properly maintained or there was no clear warning about a tripping hazard. Filing a claim can not only help you get recompense for your injury but also ensure that the property owner addresses the issue so that it does not happen to another innocent victim.
Lastly, a personal injury lawsuit should be filed in order to hold the negligent party accountable for its actions or failure to act in regards to the safety and wellbeing of others. If an injury has occurred, then those at fault should not be allowed to get by without being held responsible. A personal injury attorney can help you take the fight to insurance companies or corporations who may try to brush the issue under the rug with a lower settlement than you deserve.
WHEN SHOULD YOU HIRE A PERSONAL INJURY ATTORNEY
Whatever your reason for filing a personal injury claim is, hiring a trusted and experienced personal injury attorney is the best way to ensure a successful outcome to your case. While it is not always necessary to hire a personal injury attorney right away, it can be in your best interest to attain an attorney's services sooner rather than later.
However, keep in mind that your first priority after an accident should be to get medical treatment. Once you have been treated and spoken with your insurance company about covering medical bills and any property damage, you should be ready to speak with an attorney.
Hiring a personal injury attorney shortly after your accident allows them to have a fresher look at the evidence and circumstances surrounding your case. They can also help you in dealing with your insurance company, making sure you get the coverage you are owed according to your policy.
Depending on state laws surrounding the type of personal injury claim you are filing, you may want to hire an experienced personal injury attorney and file a claim as soon as possible. Florida has a statute of limitations of 4 years for motor vehicle accidents and 2 years from the discovery of the incident for filing a medical malpractice suit.
WHAT DAMAGES CAN BE RECOVERED?
The goal of any personal injury lawsuit is to recover compensation for damages suffered due to your injury. The damages that you are able to recover can vary depending on the severity of your injuries, the type of accident, and the laws of the state the incident took place in.
In order to win a personal injury, negligence on the part of the defendant must first be proven. Your local Tampa attorneys, Andrew Calandro and Christopher Pettus, are experts at demonstrating negligence and will help you get the maximum amount of compensation possible for your specific case.
The most common types of damages recovered through a personal injury lawsuit include:
Medical bills
Lost wages
Emotional distress
Pain and suffering
Loss of quality of life
Loss of consortium