NURSING HOME ABUSE LAWYERS IN RIVERVIEW
GET A FREE LEGAL CONSULTATION
Tampa Nursing Home Abuse & Neglect Lawyers
WHAT IS NURSING HOME ABUSE?
Physical, mental, and emotional abuse happens in many nursing homes, but often goes unnoticed. Under Florida Law, abuse is commonly defined as any intentional action that harms or injures another person. Our personal injury lawyers have taken a special interest in these cases, because nursing home abuse often goes unreported in Florida. A shocking 2016 study found 6,600 cases of possible abuse or neglect in nursing homes were not reported to proper authorities.
If you feel like your loved one has been the victim of nursing home abuse in Hillsborough, we urge you to take immediate action. Elderly abuse laws are in place to ensure the protection of your loved ones in nursing homes. This is an area of expertise for our personal injury law firm, so we are ready to take action to ensure the at-fault party is brought to justice.
LEGAL DEFINITION OF NURSING HOME NEGLECT
Legally speaking, neglect can take many forms in a nursing home. This can include:
I

Prevention of malnutrition

I

Dehydration

I

Lack of physical or mental medical care

I

Not providing safe or sanitary living conditions
The staff, nurses and doctors are collectively responsible in cases of nursing home neglect in Florida. This is something that the nursing home is liable for when hiring and staffing. They must keep a close eye on all patients to avoid a potential lawsuit; By law, all registered nurses, licensed practical nurses, and certified nursing assistants must follow established care standards and the nursing home doctor's orders.
Calandro Law has helped many families who have been involved in nursing home neglect cases. If you believe you have a case, call our nursing home abuse lawyers today.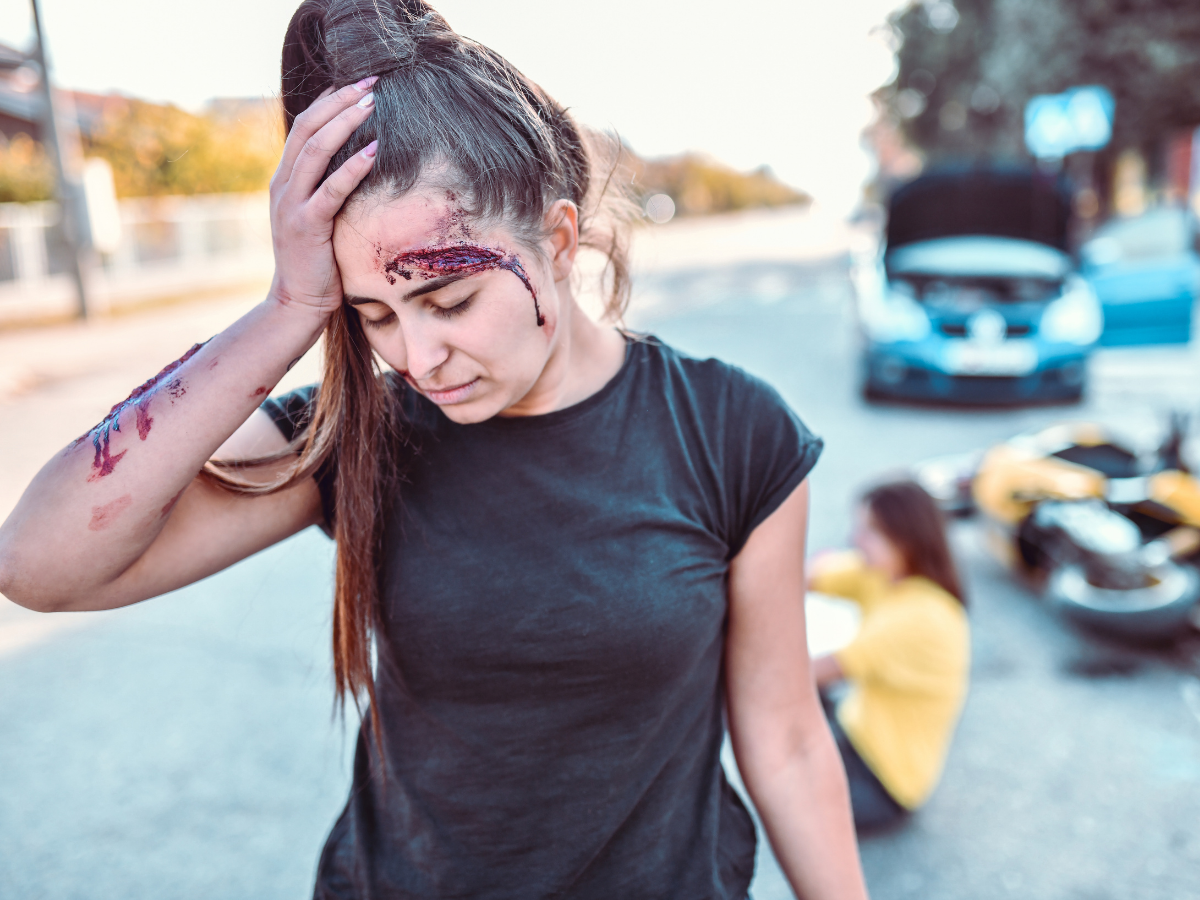 RED FLAGS FOR NURSING HOME ABUSE AND/OR NEGLECT
If you have a loved one in a nursing home, you stay alert and look out for potential signs of neglect or abuse:
unexplained bruising that commonly shows up is a sure sign of possible abuse. If you see bruising around the wrists, ankles, or upper areas of the limb this may be a sign of restraints or in very extreme cases, sexual assault.
if you notice an unusual amount of weight loss, this may be a sign of starvation and neglect of care for nutritional health. Extreme weight loss can also result from excessive amounts of stress.
An incident of a slip or fall is sometimes a means of neglect, it is the job of the nursing home to ensure the safety of your loved one, they should be looking out for them at all times to prevent injuries.
Spotting blood on the clothing or physical self is a possible sign of sexual or physical abuse such as hitting, this is a rare case but it still happens and this is very extreme and should be looked out for.
If you notice any other injuries that have not been reported then this is a sure sign of neglect or abuse.
Elderly nursing home residents are often vulnerable and unable to defend themselves. Keep an eye out for these red flags or any other signs that something is wrong. Don't hesitate to take action if you feel some form of abuse is taking place. Our nursing home lawyers are ready to help you and your family!
NURSING HOME ABUSE LAWS IN FLORIDA
There are very strict laws in Florida that are meant to ensure the safety of nursing home residents. These laws establish patients' rights and the standards by which all Florida nursing homes should be run. Their primary goal is to prevent the exploitation of elderly residents and other disabled patients. When a nursing home employee (or staff as a whole) intentionally causes harm (emotional or physical) to their residents, the law has been broken and action should be taken immediately.
In the state of Florida, nursing home abuse and neglect is a felony. If you suspect abuse, it is important to speak up. If you choose to take action, you should file a report with local law enforcement. For that reason, it is beneficial to have a good understanding of the Statute of Limitations for nursing home abuse cases in Florida.
I

When there is an intentional act of violence or neglect in a nursing home, it becomes an act of criminal law.
These acts can be relatively minor or extreme (such as a wrongful death case). As the name suggests, the Statute of Limitations places limits on when charges can be filed. This is so both the plaintiff and the defendant have level ground for their testimony. These statutes list out certain factors that may or may not be taken into consideration for the testimony.
Within reason, the slightest bit of suspicion without any evidence will not substantiate a whole case. If a significant amount of time has passed before reasonable evidence has been accumulated, the case will not be viewed as a priority. A court may also view it as neglect on your part, since you were willing to let so much time pass while being aware of some form of nursing home abuse.
If the accusing party waits too long to take action in a nursing home abuse case, the court may also view that as a form of cruelty in its own right. Our legal team has seen cases where the critical eye of the Florida justice system was turned on the accusing party, because it had become clear they were aware of nursing home abuse or neglect for a significant amount of time before taking legal action to stop it.
MENTAL/PHYSICAL INCAPABILITIES
If the nursing home abuse resulted in mental or physical distress, this is a valid reason for a delay of the report without wrongful intentions. If you or a family member are experiencing mental distress from an act of abuse then it is recommended that this is documented in the case as well.
This is when the injury has a delayed result from the time the abuse took place. For instance, the physical symptoms resulting from a fall or due to sexual assault can become more pronounced over time. Just remember that the Florida Statute of Limitations is applicable from the moment you or the victim of abuse became aware of the injury.
FILING A NURSING HOME ABUSE REPORT
Nursing home abuse is an extremely common problem that leaves elderly people in pain both physically and emotionally, and can sometimes even result in their death. These problems usually result from nurses hired without proper training and expectations of how to treat their patients. These caretakers sometimes lash out and treat their patients violently or neglect to care for them properly. In the case of these situations there are a few options you can take to ensure the safety of your loved one.
First, you should make sure to document all signs of abuse by interviewing witnesses, taking pictures, and filing injury reports. The doctors are required to report any abuse seen, if they are aware of the problem and fail to report it then they are now part of the problem as well.
Next, you should call 911 to notify local authorities. They will supply you with help by giving immediate medical attention to treat the abuse victim accordingly, by calling them you are also bringing awareness that the nursing home is not a safe place that follows the safety expectations. When the doctor examines the victim they will be able to look at the injuries more extensively and be able to tell what was unintentional or if it was means of abuse.
Most importantly, it is vital that you know the urgency to report the problem. Even if you are having doubts it's better to be safe than sorry in the situation and report the problem to bring awareness and keep your loved one safe, this could even help other patients that are in the same or worse of a position. There is also an option to stay anonymous if you think it is better to stay unknown, this may be a good option if you are worried that your abuser will lash out as a result of you filing a claim against them.
SPEAK TO OUR NURSING HOME ABUSE ATTORNEYS IN RIVERVIEW & TAMPA, FL
If you decide to file a claim of nursing home abuse in Riverview, FL, you need an experienced lawyer on your side to get the compensation you deserve for the resulting physical and emotional distress your family has suffered. We will examine all of the reports and medical information to build the strongest case possible. At Calandro Law, we can get you the compensation you're seeking.
If your loved one has experienced nursing home abuse and would like to file a claim, our personal injury team is ready to help! When you are ready to take action, give us a call at (813)-563-6463 or use our online form to schedule a free consultation today!