RIVERVIEW TRUCK ACCIDENT LAWYERS
GET A FREE LEGAL CONSULTATION
Truck Accident Lawyers in Riverview and Tampa, FL
Most of us see semi-trucks or tractor-trailers every day on our commutes to and from work and don't think twice about them. But when these massive vehicles cause an accident on the road, the damage can be devastating. If you have been injured due to the negligent actions of a truck driver in Florida, you should contact our truck accident lawyers.
Pursuing a personal injury case against a trucking company can be extremely difficult and complex. Without an experienced truck accident attorney on your side, you may be left picking up the bill for your injuries and the damage to your property.
Although trucking companies carry big insurance policies for their "big rigs", they do not want to pay you in the event of an accident. Fortunately, your local Riverview personal injury lawyers will fight to ensure you recover any injury or accident-related costs you have suffered. Our legal team will analyze all the information surrounding your accident to help you build a strong case.
CAUSES OF TRUCK ACCIDENTS IN TAMPA
As with any type of motor vehicle accident, there are many factors that can play a role in causing a trucking accident. Negligence on the part of a truck driver is often the reason accidents occur, but drivers can be victims as well.
According to the Federal Motor Carrier Safety Administration (FMCSA), the top ten most common factors that can lead to truck accidents include:
I

Brake issues

I

Traffic flow interruption (congestion, previous crash)

I

Prescription drug use

I

Traveling at an unsafe speed for road conditions

I

Lack of familiarity with the roadway
I

Roadway problems

I

Required to stop before a crash (traffic control device, crosswalk)

I

Over-the-counter drug use

I

Inadequate surveillance

I

Fatigue
It is important to note that truck drivers are usually paid by the load which means the more deliveries they can make the more money they can earn. This often leads to truck drivers pushing themselves to drive for long, extended hours. The lack of sleep, or substance abuse in order to stay up, can often impair a driver's judgment and reactions, causing an accident.
Truck accidents can also be caused by issues other than driver error. Mechanical issues can occur when a truck is not properly maintained or regularly inspected which may lead to a driver losing control of the vehicle. Improper loading or overloading a semi-truck can also lead to an accident occurring.
WHO ELSE MAY BE HELD RESPONSIBLE FOR A TRUCK ACCIDENT?
Your first instinct after being hit by a semi-truck may be to hold the truck driver responsible. While you should absolutely hold the truck's driver responsible for any negligent actions, multiple parties may actually bear the responsibility for your accidents. Parties that can be held responsible in a trucking accident other than the driver include:
I

The trucking company

I

The owner of the truck

I

The truck manufacturer

I

The manufacturer for any parts of the truck or trailer

I

Whatever party was responsible for loading the truck

I

Any party responsible for the design and maintenance of the roadway

I

The party responsible for maintaining, repairing, and inspecting the truck
WHAT TO DO AFTER SUFFERING A TRUCK ACCIDENT
A fully loaded semi-truck can sometimes weigh up to 40 tons. That is a lot of mass. Serious injury or even death is common in Riverview accidents involving big trucks due to the sheer size of these mammoth vehicles. If you have been involved in a trucking accident, your first priority should be to check yourself for injuries and ensure your safety.
Truck accidents can often cause severe spine or neck injuries. If you believe you have suffered a serious spine or neck injury, try not to move and prevent others from moving you until medical assistance arrives.
If you find that you are able to move after the accident and that your vehicle is in a potentially dangerous area of the road, try to move your vehicle (if possible) and yourself to a safer area, such as the shoulder of the road. Once you are in a safe area, here are the next steps you should take: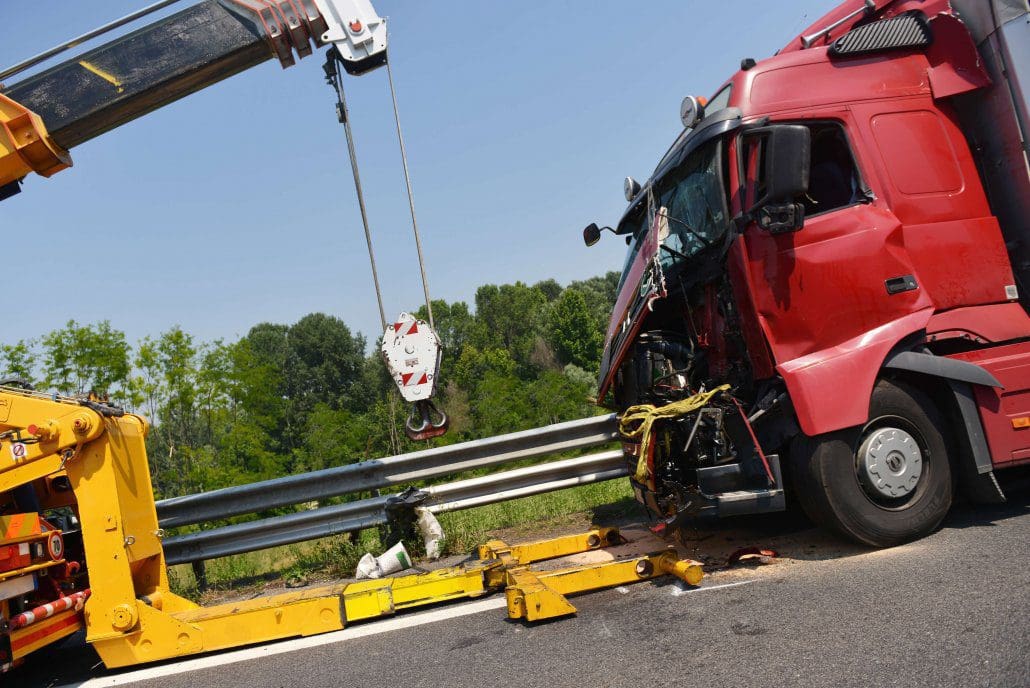 Make sure to check yourself first for any injuries. If you are able to, check to see if anyone else has been injured in the accident after you have checked yourself. Call 911 for immediate medical assistance if anyone has been injured during the accident.
As we mentioned above, do not try to move if you suspect you have suffered a spine or neck injury. The same goes for other people involved in the accident. Do not try to move anyone you suspect has suffered a spine or neck injury. Wait until paramedics arrive on the scene. Moving someone with a neck or spine injury can worsen their injuries and even cause paralysis.
In any personal injury case information is your friend. Make sure to try and collect the personal and insurance information of any other motorists involved in a trucking accident. You may not be able to, depending on the nature of the crash or your injuries. If possible, you should try and get the following information from the truck driver and other motorists involved:
I

Grab pictures of their driver's license, license plate, and insurance card.

I

Grab the phone number of the other motorists involved and the number of the company the trucker works for if possible.

I

Try to get a statement from anyone else involved in the accident or witnesses.

I

Take pictures of the accident scene including any damage that was caused to your vehicle.
Truck accidents in Florida where the truck driver fled the scene of the accident are not unheard of. It is still important to document as much information as possible in the event of a hit-and-run. You may still have a case to pursue.
You should always contact the police as soon as it is safe to do so following a truck accident. Police can help write up an official accident report and obtain information that can be used in your personal injury case. Your personal injury lawyer can use this information to get you the maximum compensation for your injuries.
4. SEEK MEDICAL ATTENTION
A mistake many people make after a motor vehicle accident is not seeing a doctor right away. If you were lucky enough not to sustain a serious injury after a Riverview truck accident, that does not mean you are not injured. Injuries, particularly head injuries, suffered during a collision may not be noticeable at first because of the large amounts of adrenalin created by the accident.
These injuries can often get worse if left untreated. On top of that, you may also lose out on the opportunity to include these injuries and the treatment needed for them in your personal injury case if you do not get documented treatment quickly.
It is important to see a doctor that specializes in treating motor vehicle accident injuries because they know how to properly document your injuries and treatment for your case. If you wait to get treated, attorneys representing the truck driver or the trucking company may try to suggest that your injuries were clearly not serious enough for immediate medical attention in order to lower your claim.
5. HIRE A TRUCK ACCIDENT LAWYER
Truck accidents are one of the most common types of personal injury cases, but they can be very complex. Winning a personal injury case without a lawyer on your side can be extremely difficult, especially against trucking companies.
These companies carry large insurance policies with teams of lawyers dedicated to getting truck accident victims to agree to the lowest settlements possible. You may even wind up with no settlement without an experienced truck accident attorney on your case.
The sooner you hire a truck accident lawyer to handle your case, the better your chances of success are. The attorneys at Calandro Law firm in Riverview, Florida have the experience and tenacity to fight on your behalf against trucking companies. Our truck accident lawyers know how to navigate difficult litigation in order to get you the maximum compensation for your injuries.
WHAT CAN A LAWYER DO FOR YOU IN A TRUCK ACCIDENT CASE?
There are a number of ways a lawyer can help you after a truck accident such as:
I

Perform a thorough investigation of the accident

I

Obtain photographs of the scene of the accident

I

Get statements and evidence from witnesses

I

Collect police and medical personnel files

I

Reconstruct the crash

I

Obtain any security camera footage that may have caught the accident

I

Look into the truck driver's driving history and background

I

Gather evidence to prove negligence on the part of trucking companies, manufacturers, drivers, or any other responsible parties

I

Consult with specialists

I

Negotiate with truck insurance carriers on your behalf to reach a fair settlement
HOW TO FIND A GOOD TRUCK ACCIDENT LAWYER IN RIVERVIEW
Finding an excellent truck accident lawyer in your area is crucial to getting the most out of a personal injury claim. A great lawyer will help you file your lawsuit properly and within Florida's statute of limitations. Beyond this, an attorney improves your odds of winning your case and getting greater compensation.
It is always important to ask about what fees a law firm charges when looking for the right lawyer for you. You also want to find a lawyer who has experience handling truck accident cases and a record to back it up.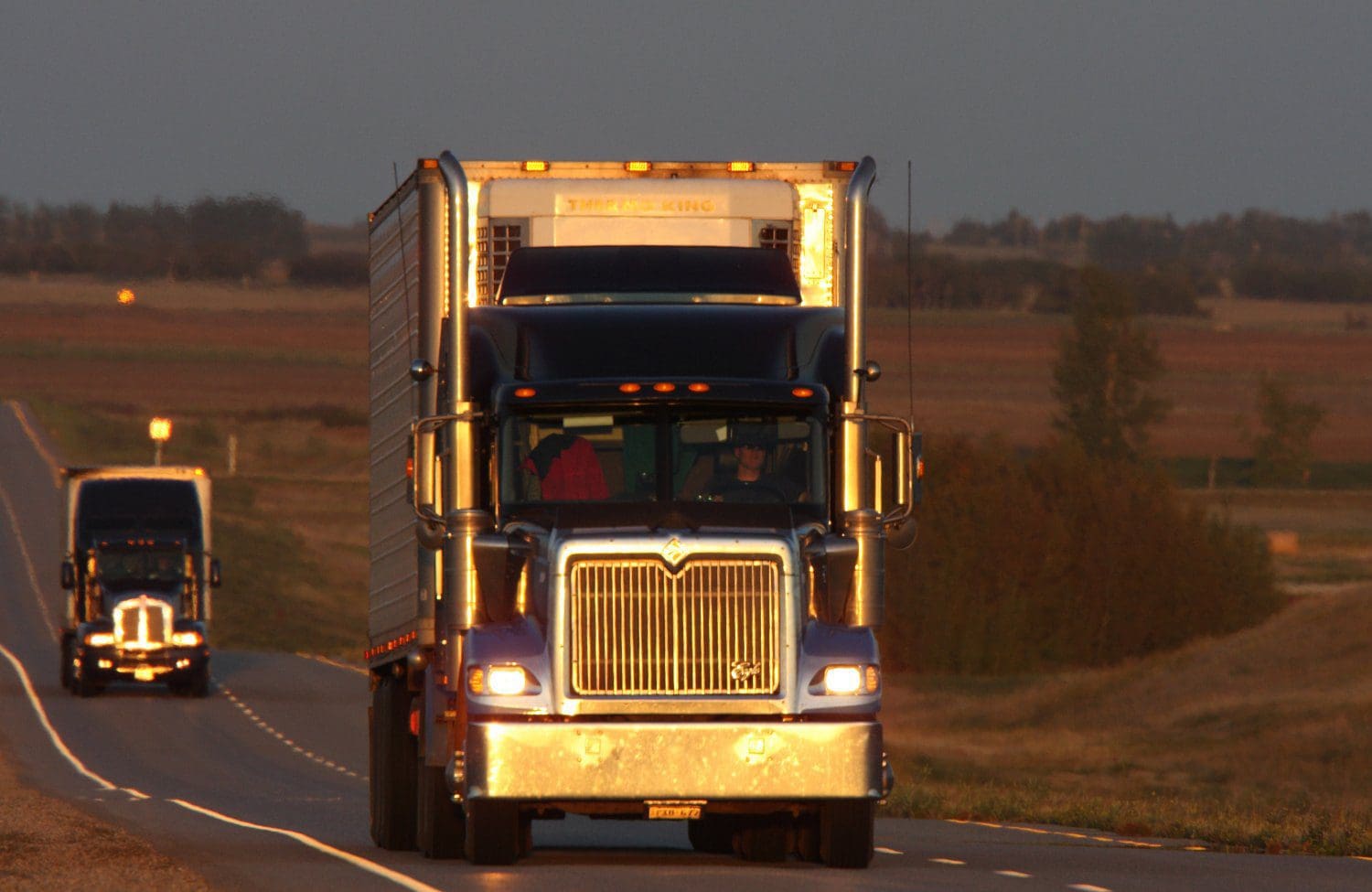 LOOK FOR A LAWYER WITH EXPERIENCE AND A PROVEN TRACK RECORD
Experience is important when choosing an attorney to handle your case, especially when the outcome could help take care of yourself and your family. Your chances of winning a truck accident case are far better with a lawyer who has handled these types of cases before and knows the nuances of the laws regarding trucking accidents.
Truck accident cases are much different from cases involving car accidents or motorcycle accidents. Do not settle for any attorney with no experience litigating truck accident claims. Move on until you find a lawyer who is better equipped to handle your case.
But what is experience without success? Make sure to find a lawyer who not only has experience trying truck accident lawsuits but also has a record of success to boot. You can trust that an attorney with a proven track record has a good working knowledge of the legal requirements needed to prove negligence and win fair compensation for their client.
HIRE THE LOCAL TAMPA TRUCK ACCIDENT LAWYERS
A truck accident can be tremendously scary and lead to serious injury and even wrongful death. Don't wait to contact a personal injury attorney if you have been injured in an accident with a semi-truck. Contact the truck accident lawyers at Calandro Law in Riverview, Florida. Our legal team will take up the fight for your compensation right away and make sure you and your family are cared for.
GET A FREE LEGAL CONSULTATION FOR YOUR TRUCK ACCIDENT CASE