RIVERVIEW RIDESHARING ACCIDENT LAWYERS
GET A FREE LEGAL CONSULTATION
Rideshare Accident Lawyer in Riverview, Apollo Beach & Tampa, FL
The rise in popularity of ridesharing apps, such as Uber and Lyft, has started to take over more traditional transportation services, such as buses or taxis. This increased demand for ridesharing services has led to more ridesharing drivers on the road and, unfortunately, more accidents involving ridesharing vehicles.
Victims of ridesharing accidents are often left wondering: Who is responsible for my injuries? Understanding what your legal rights are after a ridesharing accident can be confusing without the aid of a ridesharing accident lawyer.
The Riverview ridesharing accident lawyers at Calandro Law can help you if you have suffered injuries in a ridesharing accident. Our experienced legal team will fight to get you the compensation you need after your injuries. Speak with a ridesharing accident lawyer today to set up your free case evaluation.
THE RISE OF RIDESHARING IN RIVERVIEW
The ease and convenience of ridesharing apps have helped drive the increased demand for these services over the last several years. Before ridesharing, people would have to wait on taxis and buses for transportation; often having no certainty of when their ride would arrive.
Ridesharing apps allow you to simply pull up your phone, set your destination, and track your driver's progress on getting to you. With an account linked to your card, payment is made easy for you. Additionally, you will be alerted when your driver arrives at your location rather than having to wait outside on the street for your ride.
There is also a perception that ridesharing can be a safer option since all rides are logged in the app and you can report drivers that make you uncomfortable or drive unsafely directly through the app. These factors have all contributed to ridesharing services taking over the public transportation market but they have also contributed to the rise of ridesharing accidents.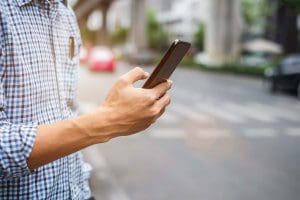 RIDESHARING ACCIDENTS ARE INCREASING
With more and more people turning to ridesharing services for transportation, there has been an increase of vehicles on the roads and an increase in vehicle accidents. A study by the University of Chicago Booth School of Business found that the increased volume of ridesharing services has led to a 3% annual increase in motor vehicle accident fatalities. That's around 1,000 deaths per year!
One reason there are more Uber or Lyft drivers on the road at any given time these days is that drivers are encouraged to continue driving around even without a fare. This way drivers are always available for app users. The problem is that this leads to more drivers being on the road for longer hours, increasing the likelihood of an accident.
This issue is evident in Uber's founding city of San Francisco. Records show that between January 2018 and August 2019, 7 out of 47 traffic accident-related deaths involved a ridesharing vehicle. Ridesharing services may be a convenient method for transportation but accidents do happen. A ridesharing accident lawyer can help explain your rights if you are injured in a ridesharing accident.
COMMON INJURIES RIDESHARING ACCIDENTS LAWYERS SEE
Ridesharing accidents are car accidents and can lead to car accident injuries. Even accidents at low speeds can lead to injuries that may require expensive treatment or time away from work. Ridesharing accident victims are not always the passengers either. The drivers of other cars involved in the accident can also be injured as well as pedestrians struck by a ridesharing vehicle.
Common ridesharing accident injuries we have seen at Calandro Law include:
I

Bruises and Lacerations

I

Internal Bleeding

I

Whiplash

I

Broken or fractured bones

I

Concussions, contusions, or other traumatic brain injuries

I

Comas

I

Spinal injuries or paralysis
If you have been involved in a ridesharing accident, you should seek medical attention as soon as possible. People involved in a car accident may not even realize they are injured until much later.
By not seeking medical attention quickly, your injuries could become worse, making recovery harder. It may also be more difficult to make an injury claim as insurance adjusters will claim you were injured elsewhere if you wait a couple of days to get documentation of your injuries.
If you hire a ridesharing accident attorney, they can help you get in contact with the specialists you need for your injuries. Your attorney will also make sure you are properly compensated for not only the treatment you have received but also for any future treatment needed for your recovery.
WILL THE DRIVER'S INSURANCE COVER RIDESHARING ACCIDENT FEES?
Both Uber and Lyft perform criminal background checks on their drivers and make sure their drivers obtain personal auto insurance in accordance with Florida Law. Unlike taxi drivers, however, ridesharing drivers are not required to carry commercial auto insurance although some may.
What does this mean for you? This means that you are not necessarily covered by a ridesharing driver's insurance in the event of an accident. There are multiple insurance carriers involved in a ridesharing auto accident claim. These include:
I

The ridesharing company's insurer

I

The private auto insurer for the ridesharing driver

I

The insurer for any other vehicles involved in the accident
WHAT IS COVERED BY UBER OR LYFT'S INSURANCE?
The insurance used by Uber and Lyft provides coverage for different types of liabilities for their drivers. Their coverage protects drivers that are actively transporting, picking up, or searching for fares. Coverage may also apply to passengers in an Uber or Lyft, as well as drivers or passengers in other vehicles when the rideshare driver was at fault. This insurance covers liabilities, such as:
I

Collision coverage

I

Comprehensive coverage

I

Uninsured motorist coverage

I

Personal injury protection
The important stipulation with Uber and Lyft insurance policies is that the driver must be logged into the app. When the Uber or Lyft driver is logged into the ridesharing application, the following coverage is provided:
Uber and Lyft provide coverage of $50,000 per person/$100,000 per accident in bodily injury and $25,000 per accident in property damage when the driver is logged in but not actively picking up or transporting a fare.
Uber and Lyft provide coverage when a driver is actively picking up or transporting a fare of $1 million in third-party liability coverage (includes Uber or Lyft passengers, occupants in other vehicles, bicyclists, or pedestrians), $1 million in uninsured/underinsured motorist coverage, and collision and comprehensive coverage for the driver's vehicle if they have collision and comprehensive coverage with their own auto policy.
However, this is not the case if the driver was not logged into the app when the accident occurred. In this case, the driver's personal or commercial auto insurance would apply.
DAMAGES YOU CAN SEEK AFTER A RIDESHARING ACCIDENT
The injuries you can suffer during a ridesharing accident can be serious and may lead to immense financial burdens. The personal injury attorneys at Calandro Law are focused on getting our clients' financial restitution for the damages they have suffered. The payouts awarded by insurance companies are often not enough to cover the total expenses suffered after a serious injury.
Our attorneys can get you compensation for damages you have experienced:
I

Medical expenses

I

Lost wages

I

Medications

I

Rehabilitation therapy

I

Pain and suffering

I

Mental anguish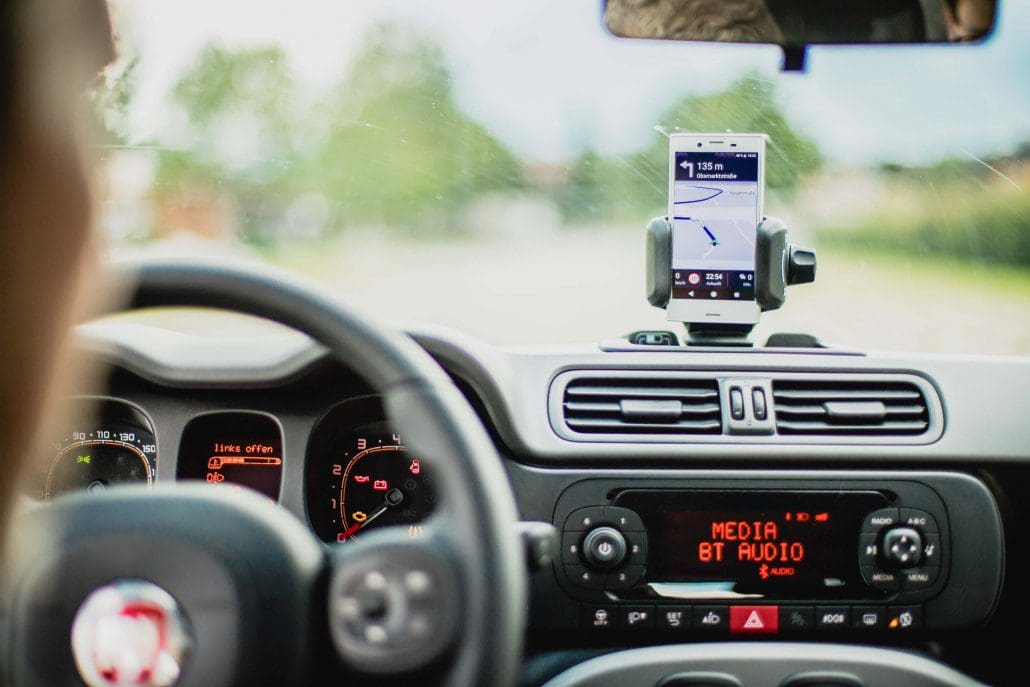 HOW CAN OUR RIDESHARING ACCIDENT LAWYERS HELP YOU?
If you have been injured in a ridesharing accident, it is in your best interest to hire a ridesharing accident lawyer to handle your case. The unfortunate reality is that you could be left paying for some or all of your injury costs out-of-pocket without the assistance of an attorney. The tenacious and experienced lawyers at Calandro law will fight to make sure you are taken care of after an accident, leaving you to focus on recovery.
Your ridesharing accident lawyers will launch a full investigation into the accident, looking to obtain as much evidence as possible. Exceptional attorneys know exactly what evidence to look for to help strengthen your case and secure compensation for your injuries.
Our legal team will work to gather:
I

Photo or video evidence of the accident

I

Official police reports on the accident

I

Witness statements and contact info

I

Injury documentation from medical professionals

I

Observations and recommendations of future treatment from medical professionals
Once we have gathered the evidence needed to build a strong case for your claim, we will work with an accident recreation specialist to better understand how the accident happened. This helps us put together a more complete picture of the accident.
Our team will then review the expenses for your medical treatment and projected costs of future treatments needed. This will help us estimate the compensation you are entitled to in the case.
Finally, our ridesharing accident lawyers will work to demonstrate the necessary elements needed to prove negligence on behalf of the at-fault party in Florida:
The defendant had a legal duty of care to the plaintiff under the circumstances.
The defendant breached that legal duty of care.
The defendant's actions or lack of actions caused your injuries.
Physical or emotional injury occurred as a result of the accident.
HIRE RIVERVIEW MOTORCYCLE ACCIDENT LAWYERS
A motorcycle accident lawyer can help clients navigate through the process of a personal injury claim. If you were involved in a motorcycle accident, it is best to try to contact an attorney immediately. Calandro Law is located in Riverview and our personal injury attorneys are ready to help you get the compensation you are seeking.
GET A FREE LEGAL CONSULTATION FOR YOUR MOTORCYCLE ACCIDENT CASE
If you or a loved one has been involved in a car accident, go local. You can contact a Riverview car accident attorney by calling (813) 563-6463.