RIVERVIEW PEDESTRIAN ACCIDENT LAWYERS
GET A FREE LEGAL CONSULTATION
Tampa Pedestrian Accident Attorney in Florida
The harsh truth is that Florida is one of the most dangerous states in the U.S. for pedestrians. Over 6,000 people were killed in accidents involving car accidents in 2018 alone. According to the statistics, these accidents typically involve men and the most dangeous time for pedestrians on the streets in Florida is between 6 and 8 pm.
If you have been injured in an accident, you should contact our pedestrian accident lawyers in Riverview for help. Our team can help you get the compensation you deserve for your injuries.
COMMON CAUSES OF PEDESTRIAN ACCIDENTS IN RIVERVIEW
It shouldn't come as a surprise that most pedestrian accidents are the result of carelessness or negligence. With the number of busy streets in Riverview and Tampa (in particular), pedestrians should practice caution as a default when out and about.
Knowing the types of situations that can easily become dangerous for pedestrians in Florida is a good place to start. Here are a few examples of the most common causes of pedestrian accidents (and car accidents in general) personal injury lawyers see in Riverview.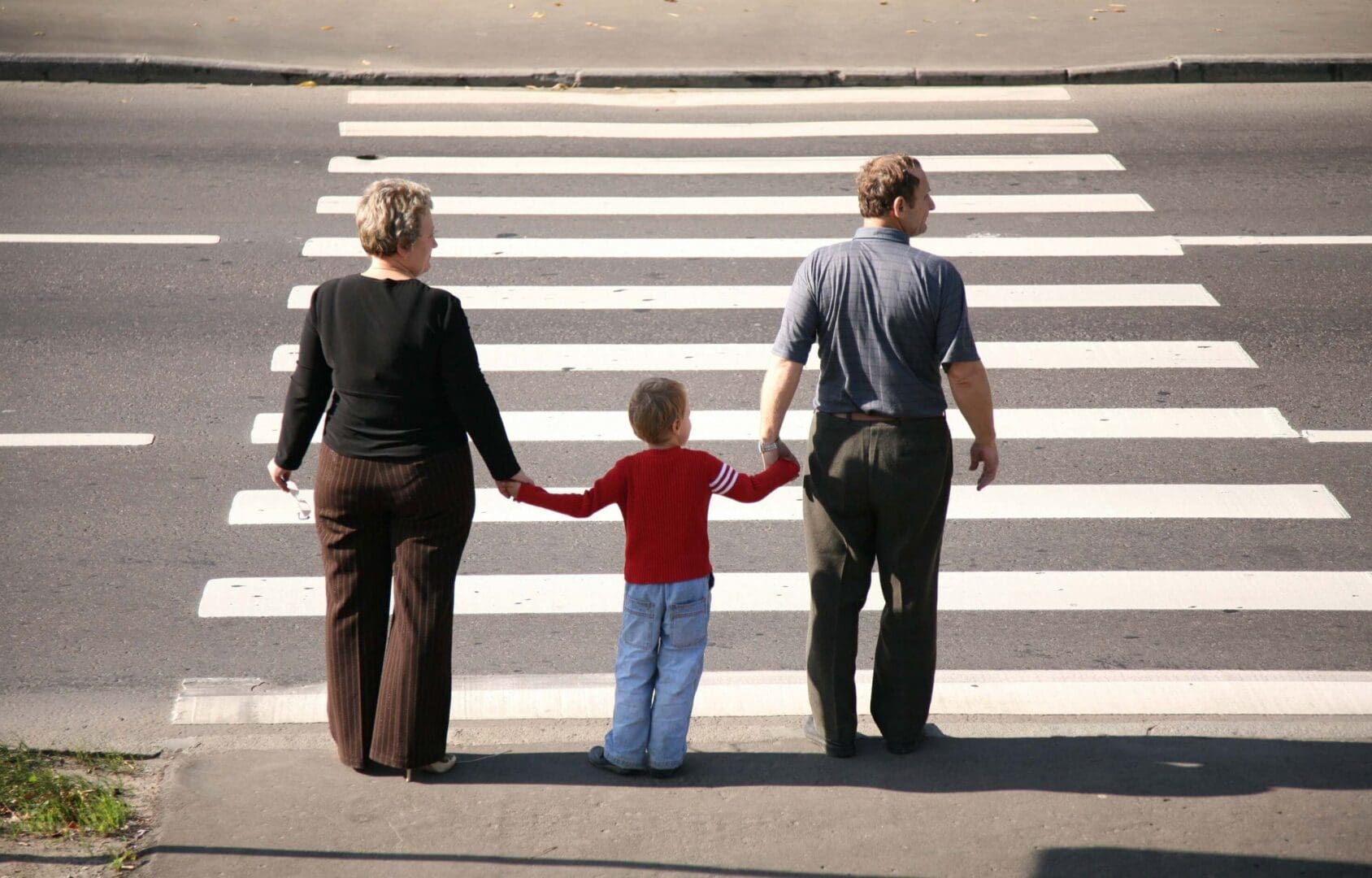 This is a leading cause of car collisions and pedestrian accidents. Distracted drivers are less aware of their surroundings and more likely to have a slower reaction time in the event of something (or someone) unexpectedly entering their path. Our personal injury attorneys have also seen a steady uptick in pedestrians who were at fault for their injuries because they were texting and not paying attention to where they were going.
FAILURE TO USE CROSSWALKS
Jaywalking is another huge problem! When a pedestrian fails to use a crosswalk, they are putting themselves at serious risk. Drivers are not always paying close attention to who might be walking out in front of them. It should also be noted that in this situation, the pedestrian may be liable for the resulting damages from an accident.
Those who drink and drive are automatically putting everyone around them at risk. Inebriated drivers will have slower reaction times and won't be able to determine distances accurately. Not only is this a leading cause of car accidents in Riverview, but drunk drivers often injure pedestrians and are the target of many wrongful death lawsuits.
Many pedestrian accidents occur at intersections in Riverview and Tampa. Busy intersections can have a ton of things going on at any one moment. Add in a touch of impatience, disgruntlement, and negligence and you've created a really dangerous environment for anyone walking on the street.
UNSAFE OR CRIMINALLY NEGLIGENT PASSING HABITS
A lot of pedestrian accidents occur when drivers try to pass a stopped bus or other cars. These are situations where pedestrians are leaving the bus or car and may not be visible to the driver. Sadly, these types of accidents happen all too often around school busses because they make many stops and drivers do not always stop for them.
BACKING UP WITHOUT LOOKING
If a driver backs up without adequately checking behind them or even using their rearview mirror, the unlucky pedestrian walking behind them is in serious danger. Our personal injury legal team often sees these types of pedestrian accidents in busy parking lots in Riverview. Modern cars often come with backup cameras which can be helpful, but that doesn't mean drivers shouldn't actually take the time to look behind them with their own eyes.
As a whole, distracted driving is the leading cause of pedestrian accidents in Riverview. If someone is injured due to the driver being distracted, proving negligence will depend on what caused the distraction.
COMMON INJURIES IN PEDESTRIAN ACCIDENTS
As you'd expect, a pedestrian who is struck by a car is going to be in serious trouble. The injuries in pedestrian accidents are almost always severe and can easily be deadly. Common injuries our lawyers have seen include:
I

Bruises and lacerations

I

Internal bleeding

I

Concussions, contusions, or other traumatic brain injuries

I

Broken bones

I

Comas

I

Loss of spinal function or paralysis
If you or a loved one was injured in a pedestrian accident, seek immediate medical attention (even if you were able to walk away on your own). Most injuries will be substantial unless you are extremely lucky. These can result in very expensive medical bills, with years of intensive treatment and physical therapy ahead on the road to recovery.
WILL THE DRIVER'S PIP COVER PEDESTRIAN ACCIDENT FEES?
In Riverview, drivers are required to be covered for at least $10,000 in personal injury protection through their car insurance policy. Unfortunately, this often is not enough to cover the medical bills for the victim. That's why you should hire the pedestrian accident lawyers at Calandro Law. We'll negotiate with the liable insurance company to get you the compensation you deserve.
Our personal injury attorneys can get you the compensation you need to pay for:
I

Medical bills

I

Lost wages

I

Medication

I

Rehabilitation therapy

I

Pain and suffering
While it can happen, the liable party's car insurance is often not enough to cover the expenses stated above.
HOW CAN OUR PEDESTRIAN ACCIDENT LAWYERS HELP YOU?
If your PIP coverage is not enough to substantiate the expenses after an accident then you may need to consider hiring an attorney to file a lawsuit against the negligent party. To ensure that you receive the maximum amount of compensation possible, you will need a great pedestrian accident lawyer on your side.
First, we will want to thoroughly review the scene of the accident and obtain all evidence available. This could include pictures and videos if available along with the official accident report from the police. Our legal team will also interview any witnesses or people involved in the accident for official documentation; as well as obtain written opinions from any doctors or medical professionals you have seen.
After this initial review, we will work with an accident reconstruction expert to understand how the accident took place. This will provide us with a complete framework for how the accident occurred. Then our personal injury lawyers will review your current medical expenses and estimate future ones before contacting the liable party's insurance company.
The next few steps after this will be understanding the elements of negligence that must be present in order to claim liability coverage in Florida.
the defendant owned legal duty to the plaintiff for the circumstances
the defendant has breached a legal duty to provide for you
the defendant's actions that caused the injury
there was a physical, or emotional injury as a result of the accident
SAFETY TIPS FOR PEDESTRIANS IN RIVERVIEW
As we mentioned before, pedestrians in Florida need to stay aware of their surroundings when walking the street. Whether it's the driver or the pedestrian at fault, the person on the street is going to lose in the event of a collision. Here are a few safety tips from our pedestrian accident lawyers:
I

Respect established road rules and signals

I

Stay on the sidewalk

I

Remain alert at all times, don't be on your phone

I

Use a crosswalk if there is one present and avoid the temptation to jaywalk

I

Always stay visible, don't assume drivers are looking out for you

I

Look both ways before crossing the street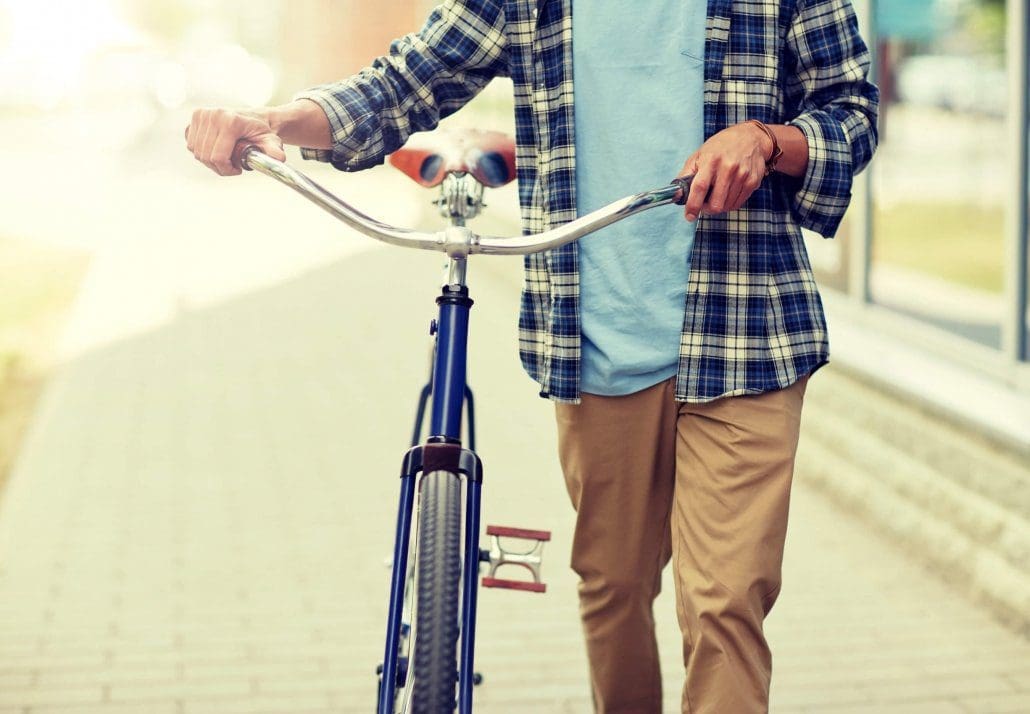 As a driver, it is extremely important to stay engaged with your attention on the road when behind the wheel. Here are a few safety tips for drivers in Riverview:
I

Always look out for pedestrians

I

Be extra cautious when driving in bad weather and at night

I

Slow down near crosswalks

I

Always yield to pedestrians at crosswalks

I

Never get behind the wheel if you are under the influence

I

Always stop for busses and other stopped vehicles, someone could be crossing in front of them

I

Respect the speed limit
Unfortunately, there is no controlling every driver or pedestrian out there. So do what you can and help keep our Riverview roads a safer place to be.
HIRE A TAMPA PEDESTRIAN ACCIDENT LAWYER
Pedestrian accidents are very serious and some victims are left dealing with the ramifications for the rest of their lives. If you have been injured walking the streets of Tampa or Riverview, call Calandro Law at (813) 563-6463. We offer complimentary legal consultations. Talk to an experienced pedestrian accident lawyer who will explain your legal rights and tell you if you have a viable case.