More people are traveling this holiday season than having done so in the past two years. This means more vehicles on the road, more people celebrating (perhaps celebrating a bit too much), and a higher potential for accidents leading to injuries over the holidays. Our goal at Calandro Law is to help people stay safe and learn how to avoid a personal injury this holiday season.
People are often distracted by thoughts of meeting up with family, what gifts to get, and how to fit all of their holiday to-do-list into a busy schedule as they travel this time of year. This can lead to accidents on the road or while out on the town. If you have been injured in an accident in Riverview this holiday season, it may be in your best interest to contact the personal injury attorneys at Calandro Law. Our expert lawyers specialize in handling a variety of personal injury cases and can help you or a loved one recover compensation for your injuries.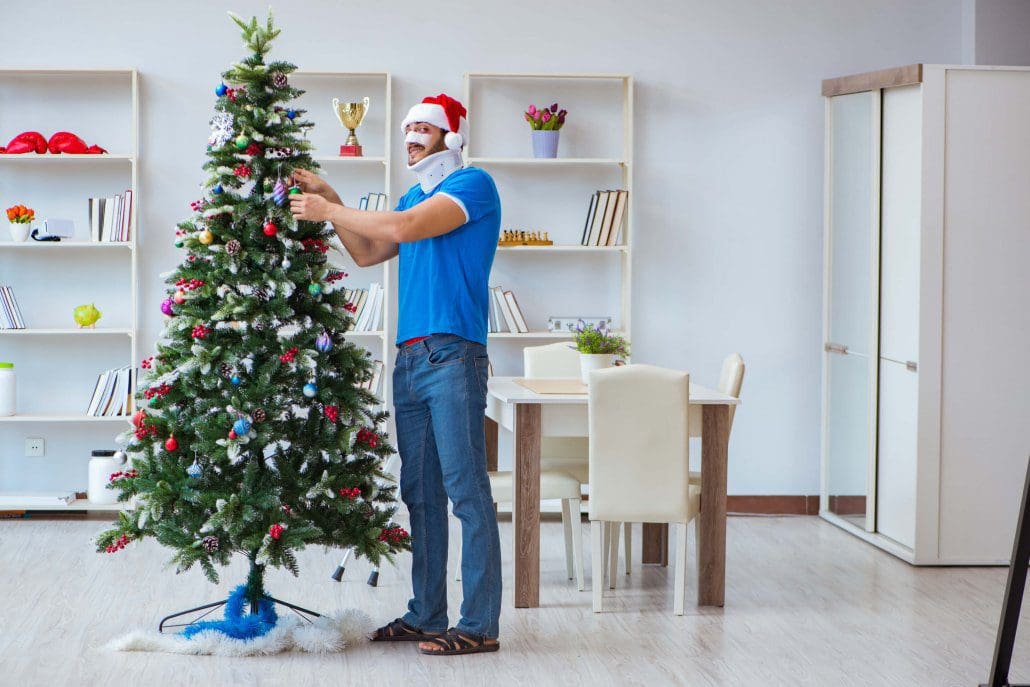 Safe Driving Tips
The Christmas and New Year's holidays are some of the busiest times of the year on the roads in the United States. Many people choose to drive rather than fly over the holidays in order to visit friends and family who live farther away, especially with fears over the rapidly spreading Omicron variant of the COVID-19 virus. This increased volume on the road means a higher likelihood for car accidents, injuries, and in some cases, even wrongful deaths occurring. Here are some helpful tips for keeping yourself and any passengers safe while driving this holiday season: 
Be sure not to drive when you are tired. The holidays are a wonderful time to spend with family and friends, but all the holiday activities and shopping can exhaust us. Make sure to get plenty of rest before any long drives. If you start to feel tired while driving, pull over and rest for a bit or change drivers if you are traveling with another legal driver.
Before you leave for a trip this holiday season, get your vehicle inspected to ensure it is safe for the road. Make sure the coolant is topped off, you have an acceptable amount of tread on your tires, and properly functioning brakes.
Fill your gas tank up before you get on the highway for your intended destination. Holiday traffic can mean unexpected delays on the road.
Avoid looking at your phone while you are driving. Texts and calls can wait until you are parked safely. Try to have a passenger navigate for you if you are using your phone for directions.
For parents traveling with kids, make sure all children have their seatbelts securely fastened and that any small children are correctly buckled into a car seat or booster seat.
Many people may be driving from warmer climates to visit family in colder climates. Make sure you pack a safety kit in your vehicle with tools to help in case of inclement weather, such as icy roads.
You should also keep a first aid kit in your vehicle in case of any injuries while traveling.
Stay alert at all times while driving over the holiday season, but be especially vigilant when driving in areas with a high concentration of pedestrians, such as in the city or at shopping centers. Pedestrians may be very distracted during this season or maybe intoxicated.
People planning on attending holiday parties where alcohol will be served should plan to have a designated driver or arrange for an Uber, Lyft, or taxi to take them home.
Holidays Mean More Impaired Drivers On The Road
An unfortunate reality of the holiday season is that more impaired drivers are on the road during this time of year. A higher amount of intoxicated drivers leads to more motor vehicle accidents including motorcycle accidents, truck accidents, and pedestrian accidents that often cause serious injury and even death. It is important to always be cautious while driving during the holiday season, especially at night. Be sure to look out for drivers that show signs of intoxication and report them to the police should you notice any. 
Signs that a driver may be operating a vehicle under the influence include:
Swerving
Driving at night without lights on
Inconsistent speed
Sporadic braking
Sudden turns without a blinker
Slow response to traffic signals or blatant disregard of traffic signals
Christmas Trees Can Be An Unexpected Hazard
Christmas is just about here and that means many families already have Christmas trees up in their houses. Christmas trees are a wonderful tradition that brings beauty and pageantry inside the house during the holiday season. However, these lovely conifers can pose some risk to the safety of your family and home.
Make sure to keep your Christmas tree well-watered while it is in the house. Trees that are not watered may dry out and can catch fire much more easily. Be sure to thoroughly check any Christmas lights you plan on putting on the tree before doing so. Damaged lights may cause a spark that could ignite your tree and lead to serious fire damage.
Never Climb A Ladder Alone
Fortunately, there is very rarely snow or ice in Florida. This means people looking to decorate the outside of their house (or the inside) can set ladders up without the extra hazard of snowy or icy conditions. However, you should always have someone with you when you are decorating using a ladder.
Using a ladder to get on your roof creates a higher potential for a more serious fall should you slip from the top of the ladder or from your roof. If there is nobody around to see your accident, you could be left in a life-threatening condition with no one to call for help.
Additionally, ladders are not always stable, especially older ladders or when trying to place a ladder on uneven ground. Ask a friend or family member to spot you while using a ladder to decorate. They can help keep the ladder steady and help you avoid a trip to the emergency room.
Stay Safe While Cooking A Holiday Feast For The Family
The Holidays usually mean big meals for get-togethers with friends and family. This means more people cooking larger, more intricate meals than they typically would. With these more complex meals comes a higher risk for accidents in the kitchen, such as kitchen fires or knife cuts. Make sure you are paying close attention while cooking this season and try to minimize distractions while in the kitchen.
Keep these tips in mind while in the kitchen this holiday season:
Maintain your attention on the task at hand.
Be slow and deliberate when cutting with kitchen knives.
Stay mindful of any towels and oven mitts near the oven and stovetops.
Make sure to wash your hands before and after handling food.
Keep children away from hot burners and anything cooking on the stovetop.
Do not use a turkey frier within 10 feet of your home. Place it on flat ground and use a thawed and dry turkey.
Stay in the kitchen whenever you have something cooking on the stovetop
Contact The Professionals At Calandro Law
If you or a loved one has been injured in Florida this holiday season, the expert personal injury attorneys at Calandro Law are ready to help. Christmas and New Year's should be times spent with family and loved ones, not worrying about a personal injury case. Our experienced legal team will take all the burden off of your hands, leaving you to enjoy the company of those you love. We will fight to ensure that you get the compensation you are owed after an accident.
If you are in need of a personal injury lawyer, schedule your free consultation at Calandro law today! Give us a call at (813) 563-6463 or visit us in person at our office in Riverview. 
Wishing you all a safe and happy Holiday this year from the Calandro Law family to yours!