Factors to keep in mind when choosing the best lawyer for your case
You've decided you need to hire a personal injury lawyer in Riverview Florida. But what next? Out of the many options available to you, how can you find one you can trust. You should aim to choose a  lawyer you can depend on to get you solid results and have your best interests in mind from filing your claim to representing you in the trial, if necessary. Finding the "right" lawyer is the important first step in getting fair compensation after you've suffered injuries from an accident. So what should you look for when choosing a lawyer for your personal injury case? Where should you start?
Make sure you don't just pick a lawyer based on advertising alone. There are shady lawyers out there with high-volume practices who will settle your case for whatever the insurance company offers them. Every town has less than qualified personal injury lawyers looking to settle your case quickly for little money. One way to find a lawyer is through a recommendation or a referral. Most professionals in a field or profession know who's great and who's not. There are sources that name those lawyers who come highly recommended amongst their peers. In this article, we'll explain why that should be the most important factor that helps you choose a lawyer to represent you. Calandro Law was founded by a named Super Lawyer of the state of Florida. Our firm is regarded as one of the best and we are prepared to get you the highest possible settlement for your personal injury case. Reach out to us to schedule a free consultation.
When it comes down to it, extensive research will shape your decision. Most importantly, while you are searching there are questions you should keep in mind when weighing your options. Continue reading to learn what to avoid, questions you should be asking, and tips to help you pick the best attorney possible for your personal injury case.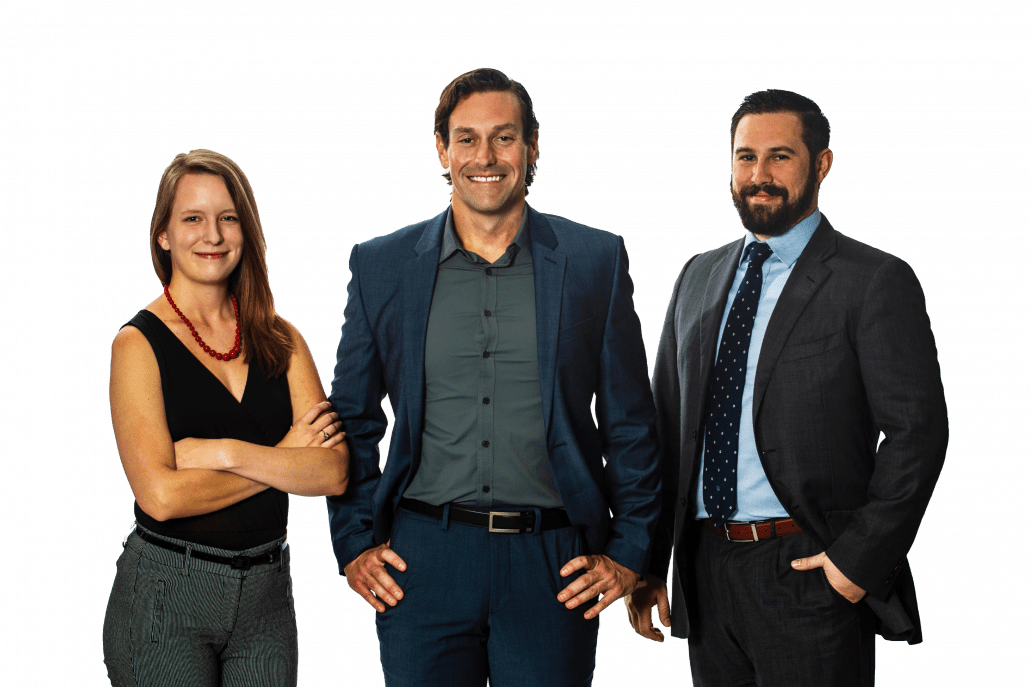 Do Your Close Contacts Know a Trustworthy Personal Injury Lawyer?
Ask acquaintances and friends who have experienced representation by a lawyer in their own personal injury claims. If they have good things to say, be sure to add that lawyer to your list of candidates. However, you shouldn't solely rely on someone else's suggestions when choosing a lawyer. A lawyer's personality and style will make a difference in how people react to them.
Also, lawyers may have more or less energy to dedicate to new cases at any given time. So don't hire a lawyer until you consult with them about your case, felt out their demeanor, and decide that you are comfortable entering an agreement with them.
Why Are Ads Not Always The Best Place to Look?
Although ads are in some ways useful, you should be cautious about believing everything you read and hear. You could recognize names of lawyers who are often appropriate for your legal needs through newspapers, telephone directories, radio, television, and direct mail ads.
A lawyer's specialty area might also appear in an ad. In other ads, a quote or a fee range will be advertised for a certain "simple" type of case. You should always keep in mind that not every case is "simple" and can be settled easily. Chances are your case won't be. When an attorney quotes a fee, be sure to know the exact services and expenses the charge does and does not include.
Beware of Solicitation Letters After An Accident
Recently, more and more personal injury lawyers are utilizing runners to acquire traffic accident reports from local and state police officers. The law firm will obtain accident reports from the police and scan the report for the name and address of the accident victim. Upon receiving this letter, the law firm will inform the injury victim that it is ready and willing to represent him/her in a personal injury case.
A victim of an accident may receive 15-20 solicitation letters from law firms. Some law firms will send solicitation letters for months to come, and will even call the accident victim to ask if they have received the letters
Does The Lawyer You Choose Practice Personal Injury Law?
There are many rules and procedures that apply to personal injury law. Lawyers who handle divorces, wills, trusts, or bankruptcies are most likely not well versed in this area of law. These lawyers do not try cases, therefore, insurance companies tend to make lowball offers because of this. You will be at risk of poor representation if you opt for a lawyer that doesn't specialize in personal injury claims.
Does This Lawyer Have the Resources to Take On My Case?
A lawsuit involving serious or catastrophic personal injuries can be very expensive. As an example, trucking accidents may involve accident reconstruction experts and truck trucking safety experts, as well as the expert witness that will be needed to examine the nature and extent of a client's injury. The client's case can be hurt if the lawyer lacks the resources and financing to fund the case. This would cause a lawyer to cut corners. In this situation, a client could also be forced to accept a poor settlement.
You want an attorney who has the financial resources to take a case all the way to trial if need be.
Trustworthy Personal Injury Lawyers Take Cases To Court
Personal injury lawyers do not appear in court and try cases on a regular basis, contrary to popular belief. Many lawyers who call themselves "trial lawyers" or "personal injury lawyers" lack experience in jury trials. It is important to find out whether the lawyer takes on cases in court, and if so, how often. The question is an important one that many people don't even think of asking.
Law firms defending personal injury cases know which injury lawyers attempt trials and which do not. The insurance industry uses that information to assess its risks. An insurance adjuster will often ask "Who represents the plaintiff ?" when a serious claim comes in.
The key to getting the highest possible settlement is that insurers need to believe the lawyer you choose is prepared, willing, and able to continue the case to court. You need to evaluate whether an attorney constantly settles without ever going to court. If so, you can expect a lowballed settlement.
What Does Your Gut Tell You?
Don't forget while weighing your options that your intuition plays a vital part in your decision-making. Like other life decisions, you have to move forward with what feels right to you. Choose an attorney who genuinely cares about you and your long-term wellbeing. Some attorneys may be more concerned with their ego or making the decisions rather than helping you with your recovery. You and your goal of getting the best settlement to cover medical bills and damages are the most important part of your case. Don't choose a lawyer who you feel doesn't acknowledge that.
Additionally, good attorneys will be honest and straightforward with the weaknesses of your case upfront, instead of exaggerating the strengths. This will come off as a selling ploy to distract you from the weaker parts of your claim. Trust your gut feeling when choosing an attorney; if it does not feel right, do not hire them.
Do Their Peers and Competitors Have Good Things To Say?
There are several resources you could consult before deciding on which lawyer to schedule a consultation with. Checking a lawyer's qualifications based on what competitors and fellow lawyers say about them is one of the most reliable ways to research a lawyer.
In the field of personal injury law, there is no official rating system, other than peer review by other lawyers. One highly regarded peer review rating system is Super Lawyers.
Super Lawyers lists top lawyers from over 70 practice areas who have achieved a high level of peer recognition and professional achievement. Super Lawyers are chosen using a survey, research results, and selection process designed to identify attorneys who meet that criteria. Each state names only five percent (5%) of its lawyers as Super Lawyers.
Calandro Law Personal Injury Lawyers
Andrew J. Calandro is named among the 5% of Florida's Super Lawyers. He's a top-rated personal injury lawyer located in Riverview, Florida, and provides legal services for a variety of different case types. Andrew Calandro has also been selected to Rising Stars for 2021.
Schedule a free consultation today by calling us at (813) 563-6463 or filling out the form on the right side of the page.