The loss of a loved one is not something anyone wants to contemplate. Unfortunately, it does happen. We must learn how to handle the grief and continue with our lives when a loved one dies of an illness or natural causes. But what do you do when that death was caused by someone else's negligence? When such a tragedy occurs, you may wish to file a wrongful death lawsuit.
What exactly is a wrongful death lawsuit and how do they work in Florida? A wrongful death lawsuit is a type of personal injury claim that can be filed to seek damages for the wrongful death of an individual. Each state has its own set of laws surrounding wrongful death claims. In this article, we discuss how a wrongful death lawsuit works in Florida and why it is in your best interest to hire a local wrongful death attorney to handle your case.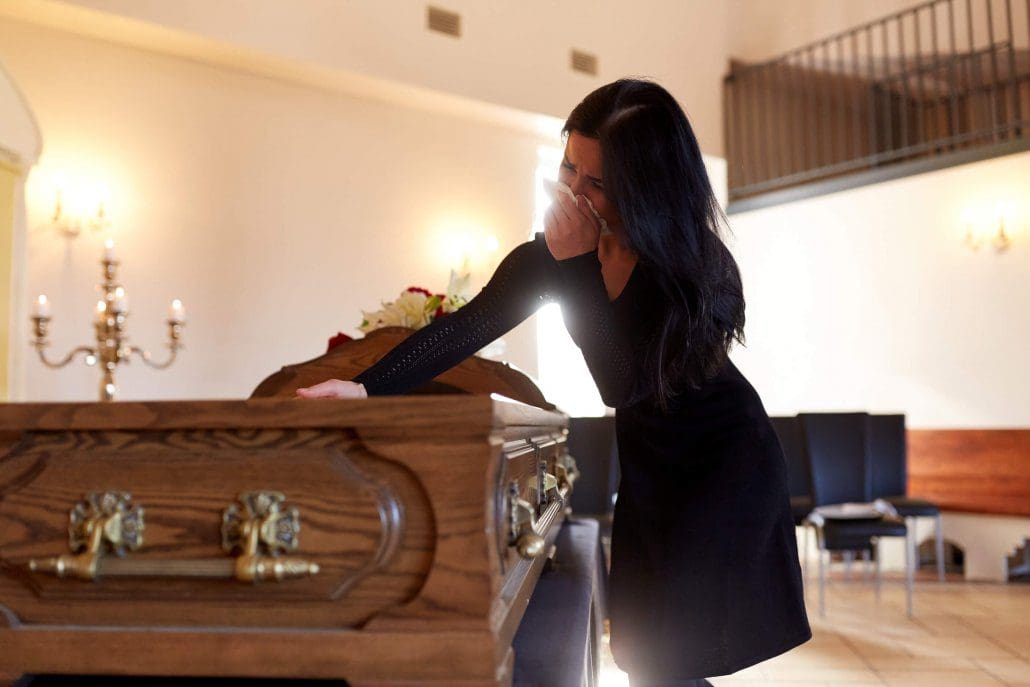 What Does Florida Consider A "Wrongful Death"?
The state of Florida considers the death of an individual a "wrongful death" if that death was caused by some form of negligence or a wrongful act on the part of another person or party. Chapter 768 of the Florida Statutes covers negligence in the eyes of the law with sections 768.16-768.26 discussing how Florida views and interprets wrongful death.
Specifically, section 768.19 states that there is a right to pursue a wrongful death lawsuit in certain situations:
"When the death of a person is caused by the wrongful act, negligence, default, or breach of contract or warranty of any person, including those occurring on navigable waters, and the event would have entitled the person injured to maintain an action and recover damages if death had not ensued, the person or watercraft that would have been liable in damages if death had not ensued shall be liable for damages as specified in this act notwithstanding the death of the person injured, although death was caused under circumstances constituting a felony."
A good example of what would constitute a wrongful death claim is a fatal car accident. If an individual is killed in a car accident because another driver hit them while running a red light, then the at-fault driver can be held accountable through a wrongful death lawsuit. That driver can be sued for damages by surviving family members.
Wrongful Death Law In Florida
A wrongful death case is different from murder, homicide, or manslaughter case in that wrongful death lawsuits are handled in civil court while murder trials are handled in criminal court. A wrongful death claim seeks to get compensation for loss on behalf of surviving loved ones rather than bring criminal charges to bear against the defendant. 
Under Florida law, surviving members of the deceased can file a wrongful death lawsuit if death was caused by any of the following reasons:
Wrongful act
Negligence
Default or breach of contract
However, there are restrictions on who can file a wrongful death claim, who is eligible to receive damages, and when they can file. Understanding and navigating wrongful death litigation can be difficult and confusing. This is why hiring a wrongful death attorney can help families successfully pursue a wrongful death claim.
Statute of Limitations
It is also important to understand that Florida has a statute of limitations for how long after the fatal incident a wrongful death suit can be filed. Florida does allow for time to grieve, but wrongful death claims must be filed within 2 years of the date of death.
Losing a loved one unexpectedly can be shocking and you may not be ready to pursue legal action right away. However, keep in mind that the closer to the date of the accident you can submit a claim the easier the investigation process is, and the higher your chances for success are.
Who Can File A Wrongful Death Lawsuit?
Under the Florida statutes, a wrongful death claim must be filed by a personal representative of the decedent. This can be a wrongful death attorney acting on behalf of the deceased, an individual named as the representative in the decedent's will, or an appropriate personal representative named by the court.
The decedent's personal representative will bring the complaint before the court on behalf of the decedent's estate and any surviving family members who are suffering either emotionally or financially from the death of their loved one.
Any wrongful death suit that is filed must list all parties with an interest in the claim. After all primary beneficiaries have had a chance to file a claim, the deceased's other financially dependent relatives may be eligible to file a lawsuit as well.
Who Is Eligible To Receive Damages In A Wrongful Death Lawsuit?
The Florida statutes allow "survivors" of the deceased individual to recover damages in a wrongful death claim. Surviving family members can collect damages with interest for emotional and financial loss from the time of the accident to the death of the deceased. Additionally, they can collect damages for future loss of support and services at present value from the time of death.
But who falls under the category of "survivors"? Florida defines "survivors" in a wrongful death lawsuit as:
The spouse of the deceased
Children of the deceased
Parents of the deceased
Any blood relatives or adopted brothers and sisters that were wholly or partly dependent on the decedent for support or services
Any child born out of wedlock of the mother
However, a child born out of wedlock to the father is not defined by Florida law as a surviving family member unless the father has recognized a responsibility for the care and support of that child.
Damages That Can Be Collected In A Wrongful Death Claim
Eligible family members of the deceased can collect a number of damages for the untimely death of their loved one. Damages that surviving family members can be awarded in a wrongful death suit include compensation for:
Funeral expenses
Medical bills
Lost wages, benefits, and earnings
Loss of future wages and earnings
Pain and suffering
Any compensation awarded for loss of future income, benefits, support, or other earnings will be based on the amount the deceased would be expected to earn in their lifetime.
Other damages that may be awarded in a wrongful death lawsuit include:
Compensation to the spouse of the deceased for loss of companionship and protection as well as mental anguish
Children still considered minors, or all surviving children in the event there is no surviving spouse, can be awarded damages for loss of parental companionship, instruction, guidance, and mental pain and suffering.
Each individual parent of a child that passes away can be awarded damages for mental pain and suffering.
Each individual parent of an adult who passes away can receive damages for pain and suffering in the event there are no other surviving family members eligible to make a claim.
Why Hire A Riverview Wrongful Death Attorney?
A wrongful death lawsuit can be extremely difficult to navigate successfully if you do not have a strong working knowledge of the laws that dictate how they work. And while it may be tempting to avoid spending money on an attorney during a difficult time, the truth is a wrongful death attorney can help you get the most out of your claim and take the weight of litigation off your shoulders.
To successfully file a wrongful death claim, you must be able to prove that:
The defendant had a duty of care to the deceased
This duty of care was breached by the defendant
The deceased's death was directly caused by this breach of duty of care
You are eligible to receive benefits as a surviving family member
Proving all of this in a court of law without an experienced attorney can be an extremely challenging task. Many nuanced factors can play into a wrongful death case, such as divorce, common law marriage, remarriage, intention to remarry, adopted children, stepchildren, children born out of wedlock, stillborn children, divorced parents, and much more. 
If you have suffered the loss of a loved one due to someone else's negligence in Riverview, Florida, you may be eligible to receive damages for your pain and suffering. Contact the experienced Riverview wrongful death lawyers at Calandro Law. Our talented legal staff has years of experience investigating and successfully litigating wrongful death accidents. 
Let the attorneys at Calandro law take the burden of a wrongful death lawsuit off your hands, giving you time to grieve with your family while we get to work on your behalf. Schedule a free consultation today by calling us at (813) 563-6463 or filling out the form on the right side of the page.