No matter where you live, the risk of getting into a car accident is present for every driver. Besides practicing safe driving habits, there isn't much you can do to reduce this risk when you get behind the wheel. You can't control what other drivers are going to do on the road.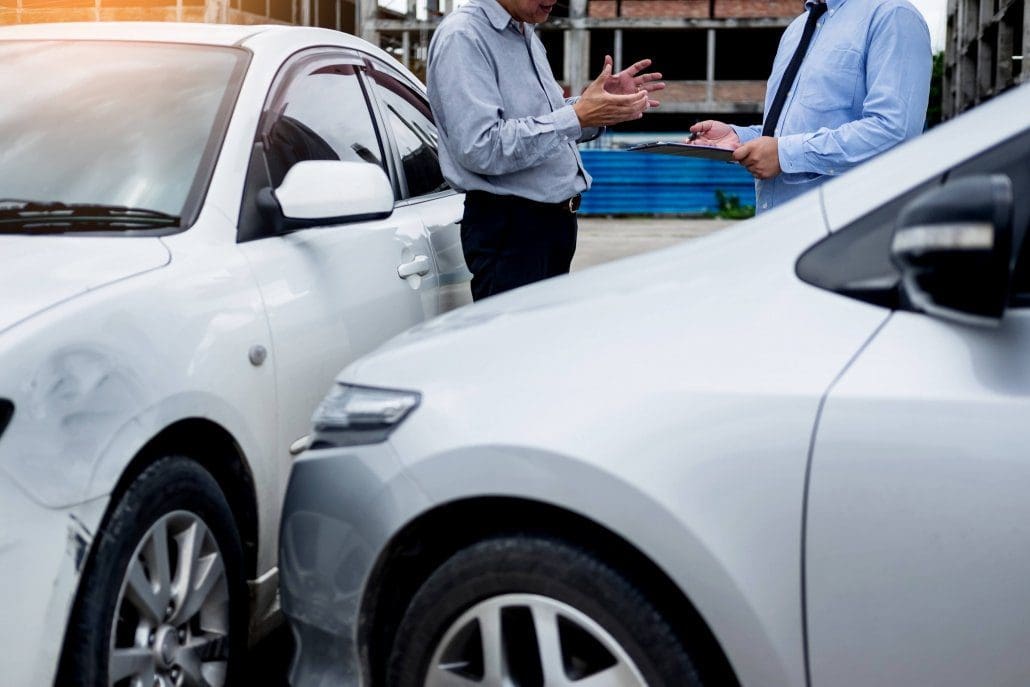 One thing Florida drivers can do is take some time to get a better understanding of what they should do if they ever are in a car accident. As personal injury lawyers with significant experience in this field, the experts at Calandro Law have put together this legal guide that will break down what you should do (if capable) immediately after the car accident and how you should approach reporting the claim to your insurance provider. 
Florida Is a State for Drivers
Did you know that there are over 15 million registered drivers in the state of Florida? With limited public transportation options, a lot of people are required to have a car in order to go to work and/or run daily errands. More drivers on the roads lead to a higher risk of car accidents. Our data analysis shows that there are over 250,000 reported car accidents per year in Florida; which is about 1,000 crashes per day! 
If you're a licensed driver, we strongly recommend that you develop a good understanding of the laws impacting you in the event of an accident in Florida. It could save you an immense amount of heartache in the future.
Steps to Take After a Car Accident
Step 1) Call 911
Please keep in mind that this is a recommended first step in the event that you are conscious and functionally capable to move your arm, hand, and fingers after the car accident. Given the significant trauma, even a car collision at fairly slow speeds can produce, this may not be the case. Assuming you are conscious once your car has come to a stop, take a second to evaluate your physical state and determine if any injuries are immediately apparent. If you are able to, this is a good time to call 911. They'll be able to dispatch an ambulance to your location if necessary.
Step 2) Report the Accident to the Police
According to Florida Law, anyone who is involved in a car accident that results in injury or more than $500 worth of property damage is legally required to report it to the police. If you're able to call 911, you'll be starting this process immediately. Once the authorities arrive at the scene, they'll begin to collect information for their report.
Expert Legal Advice: If the investigating officer at the scene does not file an accident report, the driver is still required to submit one to the Florida Highway Patrol within 10 days of the accident.
Step 3) Cooperating with Authorities
There's an established process that the police need to follow when filling out an accident report in Florida, and it's important for the drivers involved to be cooperative. The officer on duty will need to ask all drivers and passengers involved some very pointed questions. This could involve them looking for any signs of intoxication. Assuming you were not driving under the influence, there isn't a reason to not be as cooperative as you can during this process.
We'll also mention here that you do have the right to refuse to answer any questions regarding drugs, alcohol, or other paraphernalia if a warrant isn't present. If you do feel there's a reason to refuse to answer these questions, you have that right but there will be ramifications.
Step 4) Collect Evidence
Unfortunately, insurance companies aren't well known for being lenient during the car accident claims process. The biggest insurance providers employ strong legal teams to fight anything they deem disingenuous about a claim. These companies market themselves as being there to protect you and your assets, but the truth is they're no happier to pay up when the check comes due than the average person The only difference is that they can afford to invest a lot of money to legally contest things.
For car accident claims in Florida, insurance providers will often require concrete forms of evidence to approve them. If you're able to, take some pictures with your phone or camera at the scene of the accident. If you end up hiring a car accident lawyer, this is the type of pivotal evidence that we can use to provide fault and help build your case to demand more compensation from your insurance provider.
Step 5) Notify Your Insurance Provider
In Florida, registered vehicles must have a minimum of $10,000 in Personal Injury Protection (PIP) and $10,000 in Property Damage Liability (PDL) coverage. This also needs to be provided by an insurance company that is licensed to do business in the Sunshine State. There isn't going to be much anyone can do for you if you don't have car insurance.
Following the accident, you should notify your insurance provider (no matter who was at fault) ASAP. After you notify your insurance company FIRST, you can also notify the other person's insurance provider about the car accident. When you call them, be sure to have the other driver's contact information including:
First and last name
Car registration number
Driver license number
Florida's No-Fault Car Insurance Laws
There are less than 20 states that allow for a no-fault car insurance program – Florida is one of them. What does no-fault mean in this case? When injured drivers and their passengers are involved in a car wreck, they can turn to their insurance provider first to receive compensation for their medical bills and recovery. This would be paid out using their personal-injury-protection; or PIP, regardless of who is at fault. Claims made against the driver at fault can only be valid in certain circumstances.
No-Fault Car Insurance Rules in Florida
Before, we mentioned the minimum PIP requirement for Florida drivers is $10,000. It is possible to opt/pay for a lot more and is often recommended. PIP insurance will be used to pay for medical bills and can be used to cover lost wages too. Remember that this is the case for both parties, regardless of who is at fault.
Unfortunately, PIP is often not going to be enough to cover the fees a family would be facing following a serious car accident. In fact, PIP can only be used to cover up to 80 percent of medical bills incurred by the accident and up to 60 percent of any possible lost wages. The insured party would also be required to pay the deductible.
There are a few notable exceptions to Florida's no-fault insurance process. As a personal injury law firm, we want to note that the most significant exception is in the case that a car accident suffers any serious or terminal injuries. This would include:
Permanent injuries including loss of limbs, sight, hearing, or coma
Paralysis
Traumatic brain injuries
Death
If you or someone you loved was severely injured as a result of another driver's negligence, the at-fault driver (and their insurance provider) could owe you a very significant sum in compensation. Additionally, if the damages exceed the $10,000 PDL limit, the victim can choose to sue the at-fault driver for the expenses that weren't covered by their own personal insurance.
When to Get a Lawyer Involved
Most car accidents in Florida are a direct result of a driver's negligence. Legally speaking, negligence is defined as the duty to act with reasonable care and the failure to do such. This failure results in either physical or emotional harm inflicted on the victim. The negligent party is required by Florida law to compensate the victim for the harm he/she inflicted in a car accident. Each state defines a person's liability differently. In Florida, we use a comparative negligence system to determine the level of liability for each person that is at fault in the accident or injury.
There is also the statute of limitations which establishes a time limit for people who desire to pursue legal action following a car accident. The Statute of Limitations in Florida is 4 years to file a car accident claim in court. If you try to file your claim after this deadline, the court is likely to dismiss it unless there are specific extraneous circumstances.
Due to Florida's no-fault insurance laws, the car accident claims process can get complicated. That's why you should take care if you're looking to hire a car accident lawyer. There are a lot of personal injury lawyers in Florida who talk a big game but aren't willing to take a case to trial. They just don't have the skills to win against the insurance companies' legal teams in court. Since the process is complicated, that means big cases will need to be settled in court. 
The legal team at Calandro Law is very comfortable in the courtroom and our car accident lawyers are ready to go the distance in order to secure for you the compensation you deserve.
Contact Calandro Law Today
If you or a loved one has been seriously injured in a Florida car accident, contact one of our personal injury lawyers. Our goal is to support you through this difficult time and guide you through the entire process to ease any stress you may be having. If you would like to schedule a free legal consultation, call us at 813-563-6463 or complete our online contact form. We can schedule an in-person or virtual meeting to review your case and see if we can help.