In the event of an accident that has only left one or both vehicles with a slight dent or scrape, would it be worth it to go through your insurance company or more convenient to handle it on your own? Sometimes you can settle a car accident privately without insurance. But should you?
It is not always clear how to proceed after a minor car accident. A private settlement should only be considered in minor car accidents. Unfortunately, car accidents that seem minor may actually be serious. For example, a little dent in the bumper could actually be the surface of more damage that isn't obvious, like structural damage. The most important aspect of dealing with a car accident privately is that both parties must be on the same page. If you think the other driver might prefer to take the case to insurance, you will also need to make sure you file a claim with your insurance company.
If you're not sure if you should settle privately with the other driver after a car accident, reach out to us at Calandro Law for a free consultation. Our team of car accident lawyers in Riverview has extensive experience in this area. In this article, we'll answer common questions that follow a minor accident and the proposal to settle privately. We'll also discuss the risks of settling privately and why you should always report an accident.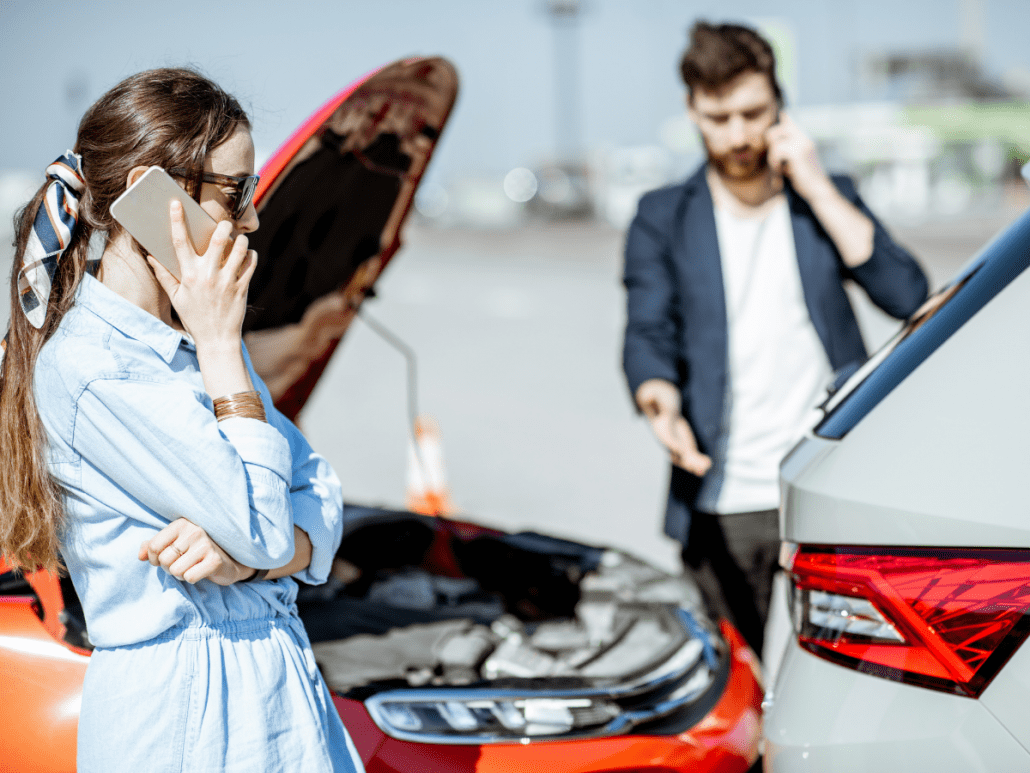 Reporting Your Car Accident is a Must
How this question is answered depends in large part on a number of factors. Not only the facts and circumstances of the accident but also where you live.
Many states require people to report any car accident that causes an injury, even if it only results in minor vehicle damage. Drivers in some states are still required to report accidents that exceed more than a certain amount in damages. In the state of Florida, If the damage is greater than $500, it must be reported to local law enforcement.
Can Car Accidents be Settled Without Involving Insurance Companies?
Minor collisions often go unreported by people due to two reasons:
Drivers assume that their insurance rates will increase
Drivers assume they can just reach an agreement without involving the insurance companies
You should know that every auto insurance policy in the country requires policyholders to report accidents immediately. Failing to notify your insurance company of an accident may result in significant consequences down the road. It could complicate your situation and may cause you to incur penalties later.
The only situation in which you might avoid reporting an accident to the insurance company is if the accident leads to no injuries, happens in your own car on your own property, and there's only damage to your vehicle. For example, if you damage your garage door or a fence near your driveway, there is no dispute about fault and the cost of repairs with another party.
If you and the other driver agree to settle without insurance and the damages turn out to be significantly larger than you expected, it may be too late to file an insurance claim if you didn't report the accident earlier. You might not realize it at the time, but a small amount of damage may turn into thousands of dollars that you will have to pay.
Insurance may be a positive thing to use in your car accident, as you never know what the other person will do once you leave the scene of the accident. They might go home, speak to a friend, and then decide they want way more money than you anticipated.
Car Accident Private Settlement Letter – What to Know
The private settlement letter follows an agreement between individuals who have been in a car accident. In a private settlement letter, the signers of the vehicle agreements agree not to contact their insurance companies. Instead, they will pay out-of-pocket for any resulting damages.
A minor accident with no injuries may not be reported to the insurer by the driver at fault. Even small car accident claims can cause insurance premiums to rise. Working with an insurance company can also be a lengthy process. It might not be worth your time to convince the insurance company to pay for minor damage.
The Risks of Signing a Private Settlement Letter After a Car Accident
A private car accident settlement agreement benefits the driver responsible for causing the accident. The main reason drivers don't file insurance claims is to avoid higher insurance premiums.
Whenever a negligent driver hits you, it is advisable to speak with an experienced car accident attorney before entering into any payments or a private settlement. You need to be aware of these hidden dangers before you sign a private settlement agreement after a car accident.
The cost of repairing your car may be higher than you expect
Car damage that is visible may not be the full extent of the damage. Even minor dents can result in the need to replace an entire bumper on a car. Also, car accidents can cause damage that isn't readily visible, especially since more cars run on computers to operate safely. Even though a private car accident settlement involves an estimate, there can be more extensive damage as the car is being serviced.
Treatment for your injuries may be more extensive than you anticipate
If someone is injured, private settlements are problematic. Injuries from car accidents are not always as minor as they seem. It's common for pain to get worse over time or to appear after the accident. A private settlement letter usually entails releasing each other from any additional claims. This means if you find out that you'll need ongoing medical care, you won't be able to go back and ask for more money.
You Might Be Underestimating Your Damages
There can be no full understanding of your damages without an exhaustive auto accident investigation. If you are involved in a car accident, you are entitled to compensation for your car repairs and your medical treatments. If you missed work due to the accident, you are also eligible for compensation for lost wages. You may also be reimbursed for alternate transportation, travel for medical care, and other expenses related to your accident.
Getting a quick private settlement for a car accident may have left with no time to consider all eligible damages. You might not know how much compensation you are entitled to if you have not yet had your car repaired or if you've sustained additional injuries.
It is possible the other driver is not honest or reliable
If you sign a private settlement letter, you are trusting a stranger to pay you money. It's hard to tell if they're trustworthy and reliable, whether they'll pay what they say they will, or how to proceed in a dispute if they disappear. Consult an experienced car accident lawyer at the very least before you sign the contract. Calandro Law offers a free consultation. We provide insight into the situation by evaluating how much your claim could be worth.
It could create a problem with your insurance company
Your problems may become worse if the private settlement agreement fails and you choose to inform your insurance company. Perhaps you would need to contact one or both insurance companies for more information (such as the actual costs of your damages) or because the other driver isn't paying. When you wait too long to notify an insurance company about an accident, they may not be able to investigate the accident or may refuse to seek payment on your behalf.
An insurance policy usually includes what's known as a "cooperation clause." That clause specifies how you must cooperate with your insurance company after a car accident, including letting them know when an accident occurs. It is the insured's responsibility to promptly report vehicle accidents and contribute to the accident investigation.
Chances of Winning a Car Accident Settlement
Even in a minor accident, you can't be sure how much you'll need to pay in damages. This is why it is so important to report a car accident with another driver to your insurance company. Also, your chance of winning a car accident settlement in Florida increase when these factors are met:
Get sufficient proof that the other driver was at fault
Witness accounts of the accident, photos of the accident scene, and police reports are possible sources of this proof. A good attorney will be invaluable in proving who was at fault for the accident. Upon reviewing your claim, a lawyer will inform you if you lack sufficient evidence of liability.
Prove sufficient damages that warrant compensation
Your medical records, your income loss documentation, and experts' testimony – in this case, your doctors – are what should be used to prove your damages claim. If you select the "verbal threshold" option while applying for auto insurance, you will probably face more problems. For this option, you must meet certain criteria to prove that the injury is a result of pain and suffering.
Get an experienced car accident attorney on your side
You aren't required to hire a lawyer if you are involved in a car accident, but opting not to hire one could hurt your chances to receive the full amount of compensation you deserve. Those who do not have representation are more likely to walk away with denials of their claims and, if they do recover compensation, it is often for less.
At Calandro Law, we're experienced in all sorts of a car accident and personal injury claims, from minor to serious. If you're on the fence about how to proceed if the other driver wants to settle privately, contact us for a free consultation.
Contact the Car Accident Lawyers at Calandro Law
Andrew J. Calandro is named among the 5% of Florida's Super Lawyers. He's a top-rated personal injury lawyer located in Riverview, Florida, and provides legal services for a variety of different case types. Andrew Calandro has also been selected to Rising Stars for 2021.
Schedule a free consultation today by calling us at (813) 563-6463 or filling out the form on the right side of the page.