A personal injury claim can be a lot to handle whether you've been in a car accident, slip-and-fall incident, or are the victim of medical malpractice. When filing your personal injury claim, there are deliberate steps that one must follow if they wish to receive their compensation. To submit a claim for personal injury in Florida, you first have to hire a personal injury attorney. Your case will be handled more easily and effectively with a personal injury attorney on your side. Our personal injury lawyers at Calandro Law are experienced in this field and can walk you through the claim process after your accident. Give us a call if you've recently been injured in an accident and schedule a free consultation with one of our experts.
Continue reading to learn about the Personal Injury claim process in Florida, what to expect, and factors that could affect your case.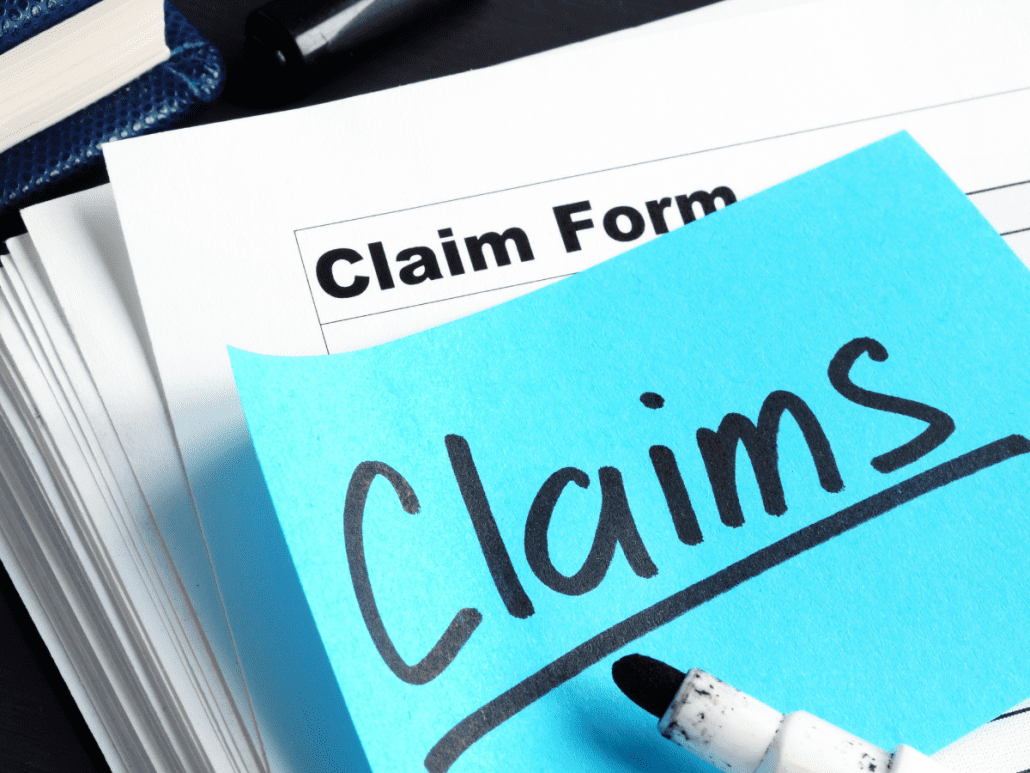 Understanding a Personal Injury Claim
In order to understand personal injury claims well, we need to clarify what they are. A personal injury claim is a formal process made up of several steps in which the injured party (the plaintiff) requests financial compensation from the party they feel is liable (the defendant).
This process begins with the plaintiff formally requesting payment for their damages from the defendant in a demand letter. In the event that the insurance company disputes the damage or cannot reach a compromise, the case will proceed to the lawsuit stage. Pre-litigation and litigation are the two following stages of the process.
Florida No-Fault Car Insurance Rules
Florida's no-fault insurance system in car accident cases means that an injured person's own insurance policy will compensate them for certain out of pocket expenses like medical bills and lost income, regardless of who caused the car accident.
A person injured as a passenger would seek no-fault coverage from the driver whose car you were in.
Unless the crash caused "serious injury" to you, the other driver cannot be held liable for a car accident in Florida. As such, most minor accidents will fall within the no-fault law. The only way out of a no-fault system in Florida is to file a liability claim against an at-fault driver if you meet the "serious injury" threshold after the accident.
That means, as a result of your accident, you suffered:
permanent injuries
scarring and disfigurement that is permanent, or
a loss of a significant and permanent bodily function.
Consult a personal injury lawyer in Florida to learn more about how the "No Fault' law may affect your claim.
Deadlines for Filing a Claim in Florida
In all states, Florida has the same kind of law that sets a limitation on how long you have to bring a civil lawsuit against someone or some business who may be legally liable for your injury. This is known as a statute of limitations. In Florida, you have four years to file a lawsuit in civil court if you have been injured in an accident. The court will likely not hear your case if it is not filed within this time frame.
In some cases, the injury might not be apparent until months or even years after the incident which caused it, and in those situations the lawsuit filing window may be extended. A Florida injury claim against the state or local government may require a different filing period. You should consult an attorney for the details.
Steps to Filing a Personal Injury Claim
Even though every victim and personal injury case is unique because of the particular circumstances and facts involved, there are some common elements and procedures in virtually every personal injury lawsuit. These are outlined below:
After the Accident. The very first step is you and anyone else must assess any injuries they might have sustained and seek immediate medical attention after the accident. Make sure to file a written report. After a car accident, this means contacting the police as soon as possible. If an accident occurs in a store where there has been a slip and fall, you'll want to get a written report from the store manager.
Hire a Personal Injury Attorney. You'll need an experienced personal injury lawyer to pursue your claim and make sure you receive a fair settlement.Attorneys can evaluate your case in detail to make sure the full extent of your losses is compensated, including lost wages, pain and suffering, and potential future losses. Lawyers offer free consultations for new clients. Take the time to ask what happens in a personal injury lawsuit when talking to an attorney. Find out if the attorney has handled cases similar to yours in the past. Most personal injury lawyers specialize in a particular area, such as motorcycle accidents or cases involving traumatic brain injuries. Make sure you hire the right attorney for your particular case.
The Demand Letter. Attorneys for personal injury victims will arrange for a demand letter to be sent to the insurance company. Your demand will include all of the information and evidence related to your injuries, such as medical bills, documents, proof of lost pay, receipts, and other costs. It will also include a time limit for a response, which is typically 30 days.
Generally, insurance companies will not pay the requested amount without some negotiation. In this case, the insurance company offers the victim a sum less than the one requested in their demand letter. The lawyer will advise the victim to negotiate further, file a lawsuit, accept the counteroffer, or proceed to litigation
Filing a Lawsuit. When settlement negotiations fail, you may need to sue those responsible. This could include a company or an individual. A lawsuit must be filed with the clerk of the court, and all defendants must be served with the complaint, accompanied by a summons. A summons informs the defendant of the amount of time in which to file an answer. As we mentioned earlier, the statute of limitations in Florida on filing a lawsuit following an incident is limited. Consult an attorney immediately following your incident to ensure that your claim is filed within that time frame.
Settlement. In a settlement, the two parties agree to end the case based on certain arrangements. Most of the time, the plaintiff agrees to drop the lawsuit in exchange for compensation. Upon agreeing on an amount, its documented and the settlement is finalized. The court then reviews the information and makes a contract. In addition to the agreed dollar amount, these contracts may also include provisions preventing further funds from being sought later on or disallowing disclosure of the sum of the settlement.
Going To Court. When the parties cannot come to an agreement, then the case goes to trial. The case will be before a jury consisting of six jurors and one or two alternates (or sometimes just the judge alone), and the jury will render a verdict on any liability and damages awarded, if any. It is hard to predict how a jury will rule. There is also the high cost of taking a case to trial, which makes settlement the preferred course, since it is hard to predict what kind of verdict a jury will deliver. Because most personal injury cases involve uncertainties and high expenses, they are settled prior to trial.
Filing an Appeal. An unhappy party can appeal the final verdict, however, they do not automatically have the right to do so. Someone's disappointment with the verdict is not sufficient cause to appeal. Differently from a trial, where the goal is to determine facts in dispute, an appeal is intended to find fault with the trial judge's rulings, the jury verdict, and/or the actions of the opposing counsel. Not to retry the facts. The appeal process is not a retrial or a new trial. It is an attempt to make legal arguments that the trial judge interpreted the law incorrectly during the trial.
How Long Will It Take to Settle
If you don't seek legal advice as soon as possible after your injury, a personal injury claim can take months or years to settle. The appeals process can take years to complete, and if it's been filed, a new trial must be ordered, which can extend the entire process for more years. This is one reason most accident victims settle when a sensible amount is offered.
Settlement of the case offers certainty and immediate payment. Typically, it is within a couple of weeks after the settlement has been finalized that the victim knows exactly how much he or she will get and when. A jury may award an amount lower than the settlement offer if the case goes to trial. In addition, the damages might be more than the settlement award and it could still take years before the victim receives any of the money if the other party makes an appeal.
Reach out to our lawyers at Calandro Law in Riverview Florida if you've suffered an injury and want to file a claim for compensation. We're prepared to guide you through the claims process and get you the fair settlement you deserve. Schedule a free consultation to find out how much your claim might be worth.
Calandro Law Personal Injury Lawyers
Andrew J. Calandro is named among the 5% of Florida's Super Lawyers. He's a top-rated personal injury lawyer located in Riverview, Florida, and provides legal services for a variety of different case types. Andrew Calandro has also been selected to Rising Stars for 2021.
Schedule a free consultation today by calling us at (813) 563-6463 or filling out the form on the right side of the page.