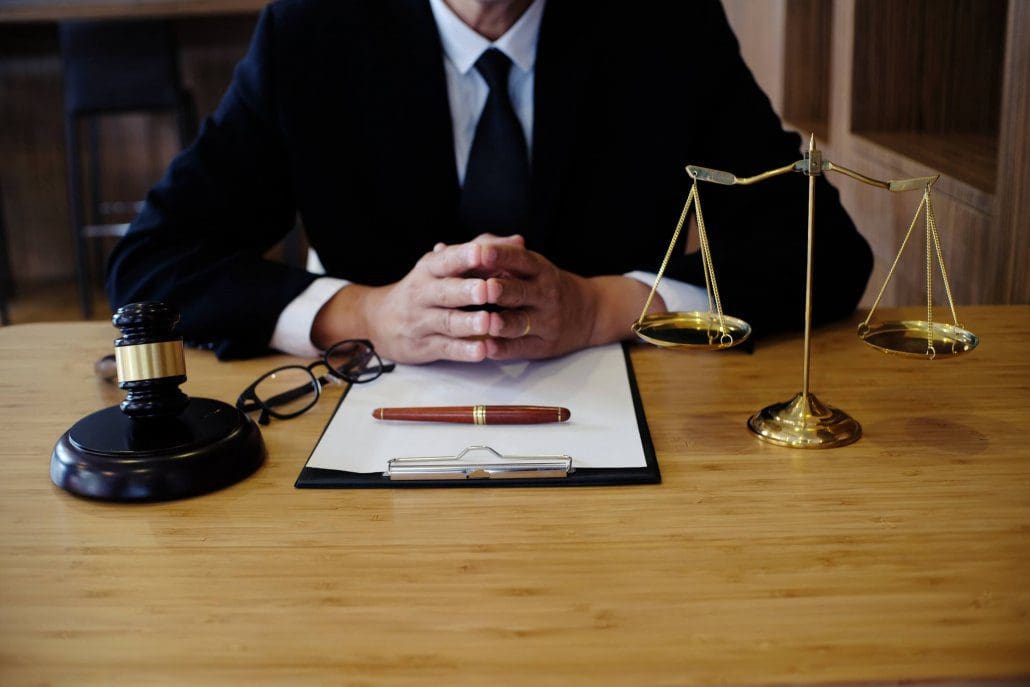 Most people have a general knowledge of what a personal injury lawsuit is, but there are still a large number of misconceptions regarding them. Fortunately, after reading this article, you will be better prepared to avoid these common misconceptions regarding personal injury law should you or a loved one ever be injured in an accident.
The personal injury attorneys at Calandro Law in Riverview, Florida are dedicated to providing their community with the best legal representation possible. To this end, we want you to know the truth behind these personal injury law misconceptions. Understanding the truth about personal injury cases will help you make better decisions on how to pursue your case.
It Is Not Worth Filing A Personal Injury Claim For Minor Injuries
A common mistake many people make when it comes to accidents is that minor injuries are not worth taking legal action. This is simply not the case. Even minor injuries may require expensive trips to the doctor or physical therapy treatments to help you recover. Injuries may also appear minor in the immediate aftermath of an accident only to become major problems with hefty medical bills down the line.
Although your injuries may be minor, your bills and expenses may not be. Always keep in mind that you are legally entitled to seek compensation after being injured in an accident. Insurance companies will also try and offer a very low settlement if your injuries are minor. Make sure you are getting fairly compensated for your damages, however minor, by hiring an experienced attorney.
Speaking With A Lawyer Is Expensive
Many people believe that simply meeting with a personal injury attorney is an expensive ordeal. This is just not the case. Calandro Law offers free consultations and case evaluations. Our attorneys will go over the details of the case with you, discuss the circumstances surrounding the case, and let you know your options going forward.
We also encourage anyone looking to file a personal injury claim to ask any questions they may have during their initial consultation. Speaking with a lawyer does not cost you anything and gives you a great opportunity to find out if you have a strong case obligation-free.
You Have Unlimited Time To File A Personal Injury Claim
Another common personal injury law misconception is that personal injury claims can be filed at any time. In fact, there are laws that regulate how much time you have to file a claim after an accident. Additionally, filing a lawsuit closer to the date of the accident can actually improve your odds of a successful outcome.
Falling victim to this misconception can end up costing you greatly if you wait too long to file a personal injury claim. For example, a personal injury claim for a car accident must be filed within four years of the date of the accident under the Florida Statute of Limitations.
Insurance Companies Will Offer A Full And Fair Settlement
Accepting the initial settlement offer from an insurance company is one of the biggest mistakes people make after being injured in an accident. An insurance adjuster's job is to save insurance companies money. They will analyze the evidence surrounding an accident and use that evidence to try and get you to accept the lowest settlement possible.
More often than not you could get a much better settlement by hiring a personal injury attorney. A personal injury lawyer will be working for the best interests of their clients rather than for the insurance companies. Your attorney will help gather detailed information about the accident, your injuries, and your current and future treatments in order to get you the full compensation you deserve.
Insurance Holders Don't Need a Personal Injury Lawyer
One personal injury law misconception many people hold regarding accidents is that you do not need a personal injury lawyer if you are an insurance holder. You could be left with some big regrets and even bigger medical bills if you believe in this myth.
People are often fighting against their own insurance companies in order to get a fair settlement in many cases. This can be a near-impossible task without the legal expertise of a personal injury attorney. Our Riverview personal injury lawyers have years of experience taking on insurance companies on behalf of victims and their families.
Personal Injury Cases Are Always Long And Drawn Out
People may decide not to pursue legal action after an accident because they believe the case will end up being a long and drawn-out process. On the contrary, most personal injury cases end up being settled out of court before they even go to trial. Every case is unique and some can turn into a longer ordeal than others, but you should always seek compensation if you feel you have been wrongfully injured.
Compensation For Damages Is Always Guaranteed
A common personal injury law misconception that can lead to great disappointment is that compensation for damages is always guaranteed. The myth revolves around the idea that personal injury claims result in "easy money".
In reality, the unique factors of each case and differing opinions of judges who handle the case all play a role in how much compensation, if any, is awarded. A personal injury lawyer can help you evaluate your case and determine if you have a strong case that is worth pursuing.
The At-Fault Party Pays Compensation Out Of Pocket
People may hesitate to file a personal injury lawsuit because they believe in the myth that the at-fault party will have to pay compensation out of pocket. Not wanting to financially burden another person is noble, but the truth is the at-fault party's insurance company will end up paying the bill if any settlement gets awarded. Or in the case of "no-fault" states, such as Florida, you would end up filing a personal injury claim with your own insurance company under your personal injury protection (PIP) policy.
Holding Out Will Result In A Bigger Settlement
One of the most common personal injury law misconceptions is that holding out will result in a bigger settlement. While it is almost always a good idea to not accept the first settlement offer you receive, this does not mean that holding out will lead to a bigger offer.
Remember that compensation is not guaranteed and holding out without a valid reason could actually hurt your case. A personal injury lawyer will help you negotiate fair compensation for your medical bills and damages. Your attorney can help you determine when it is time to hold out for a bigger offer or when you should accept the settlement being offered.
People Filing Personal Injury Claims Are Greedy
A common stigma associated with people who file personal injury claims is that they are greedy and just looking to earn an easy buck. This is completely unfair to assume. Most people filing personal injury lawsuits are simply seeking fair compensation for medical expenses and property damage they have incurred due to no fault of their own.
You Can Only Be Compensated For Your Claim Once
Unlike the rest of the myths in this article, this one is true. Once you have accepted a settlement from an insurance company, you are essentially waiving your right to seek further compensation. You also cannot file for further compensation against a party after a personal injury case has gone to trial and a verdict has been reached.
However, some personal injury cases may have more than one party that can be held responsible for damages suffered. For example, truck accidents can be extremely complicated cases because of the multiple parties involved. A personal injury attorney may determine that you can seek damages against the insurance company for the trucking company and the manufacturer of a certain part of the truck that may have malfunctioned.
Speak With The Attorneys At Calandro Law Today
There are many personal injury law misconceptions that people hold, but one thing that is certainly no myth is hiring a personal injury attorney will help your case. If you or a loved one has been injured in an accident in Riverview, contact the local lawyers you can trust at Calandro Law.
The accident lawyers at Calandro Law have years of experience fighting for the rights of our clients and making sure they are awarded the compensation they need. Your initial consultation is always free and we are happy to help answer any questions you have regarding your case. Contact us today at (813) 563-6463 or fill out the form on the right side of the page for your free case evaluation.