SHOULD YOU SETTLE OR HIRE A
BOAT ACCIDENT LAWYER
GET A FREE LEGAL CONSULTATION
The risk of a boating accident should be considered anytime you take to the water in Riverview, FL. This isn't a pleasant thing to consider, but accidents happen all the time. Smart boat owners in Riverview know to take the proper precautions before they head out and maintain their situational awareness when on the water. Unfortunately, even the safest people can't prevent some boating accidents from happening. If you've been in a boating accident in Riverview, you might be wondering what you should do after receiving medical treatment? Should you hire a personal injury lawyer? Is that really necessary or would it be easier to handle this situation on your own?
This is an important question to ask yourself and a good one to get clarity on before a boating accident happens. You may be reading this and thinking "They're a personal injury law firm Riverview, of course they'll recommend hiring a lawyer after a boating accident." We do, but we're going to unpack the factors that are present in a serious situation like this as clearly as possible so you can make the best choice for yourself and your family.
If you choose to represent yourself in this situation, it can be difficult to determine what a fair settlement offer would be, let alone how best to negotiate with an insurance company if you feel their offer is off the mark. On this page, you'll find useful information for this situation, when to settle a boat accident claim, and when you should hire a boat accident attorney in Riverview.
IMPORTANT ACTIONS TO TAKE AFTER A BOATING ACCIDENT IN RIVERVIEW
Considering the factors involved in a boating accident, it should come as no surprise that these can often be as severe (or worse) than your average car accident in Riverview. This is why it is just as important to take action to protect your legal rights following a boating accident. Whether you plan on hiring a personal injury lawyer or proceeding on your own, here's what you need to do after your accident:
REPORT THE BOAT ACCIDENT TO THE POLICE

You should report the accident to the police as soon as you are able, even if it was a really minor incident. This is legally required in Florida if anyone sustains an injury that requires more than a first aid kit to address. Our legal experts recommend making this call regardless and as soon as possible.
EXCHANGE CONTACT & INSURANCE INFORMATION WITH OTHER PARTY

The next thing you need to do after you have reported the boating accident is to exchange insurance and contact information with the other party involved. Their boating registration number, their name, and address should be obtained as a bare minimum. If the owner of the other boat is not present at the scene of the accident, then you need to make an effort to notify them of the incident ASAP.
COLLECT IMPORTANT EVIDENCE AT THE SCENE OF THE BOATING ACCIDENT

Our boat accident attorneys build compelling cases for their clients using the evidence that has gathered from the scene of their accident. This is just as important if you are planning on representing yourself in pursuing your boat accident injury claim in Riverview. If you don't have the evidence you need to support your claim, an insurance company is not going to give you the benefit of the doubt. If you are capable, then you should take photos of the accident before leaving. It is important to show how the boats were positioned in the water, as well as get clear shots of damage caused by the collision. Obtaining photographs of injuries sustained, the weather conditions and the state of the water can all help improve the strength of your claim and personal injury case.
Were there any other eyewitnesses to the boating accident? If so, and you can obtain their testimony, then this can also be very valuable for your case. This type of evidence can be crucial in proving negligence on behalf of the other party. Just make sure that you also get their contact information at the scene of the incident as well.
SEEK MEDICAL ATTENTION AFTER YOUR BOATING ACCIDENT

This is an important consideration, especially in the event that the accident was a minor one. Some people choose not to go to the doctor or seek any form of medical attention if they aren't showing any signs of serious injury and otherwise feel fine after their accident. This is a significant mistake to make in this situation. An insurance company will look for any reason to limit the compensation they'll need to pay out following your insurance claim. If you haven't gone to see a doctor, they can point to that as a clear sign that the accident was minor and that the compensation owed should also be relatively small.
Taking the time to consult with a doctor after any type of accent is always a good idea. Not only will this provide important evidence or your personal injury claim, but often there are internal injuries sustained in accidents that aren't immediately noticeable. These could end up being life-threatening for an individual that hasn't sought immediate medical attention.
KEEP ANY RECEIPTS OR BILLS RESULTING FROM YOUR BOATING ACCIDENT
Any payments that you need to make out of pocket resulting from your boating accident (transportation fees, repairs, medical bills, etc) should be saved and filed appropriately. The final compensation that you are entitled to from an insurance claim will be dependent on proving the combined cost you faced following your boat accident in Riverview, FL.
FACTORS DETERMINING COMPENSATION FOR BOATING ACCIDENT CLAIMS IN FLORIDA

One key difference between boating accident claims and car accident claims in Florida are the state's maritime laws. This is the law that governs what happens in the event of a boating accident that occurs at sea or in port. Our personal injury lawyers can bring any boating injury case to the Riverview court, but Federal Maritime laws will still play a role as well in your case.
WHAT IS A NEGLIGENT BOAT OPERATOR LIABLE FOR?
Similar to the legal stance for car drivers, boat operators are responsible for the health and welfare of their passengers. It also means that boat operators are legally required to ensure that their craft are well maintained, so they can operate safely when out on the water.
A negligent boat operator is one who chooses to drive while intoxicated, operates their craft at dangerous speeds, or otherwise fails to drive responsibly. Negligible parties who cause an accident in Riverview will be liable (legally held responsible) for the resulting damages.
The most common damages our personal injury lawyers see after a boat accident include:
Medical costs
Out-of-pocket expenses
Lost wages
Lost earning capacity
Consortium claims by family members
An amount for pain and suffering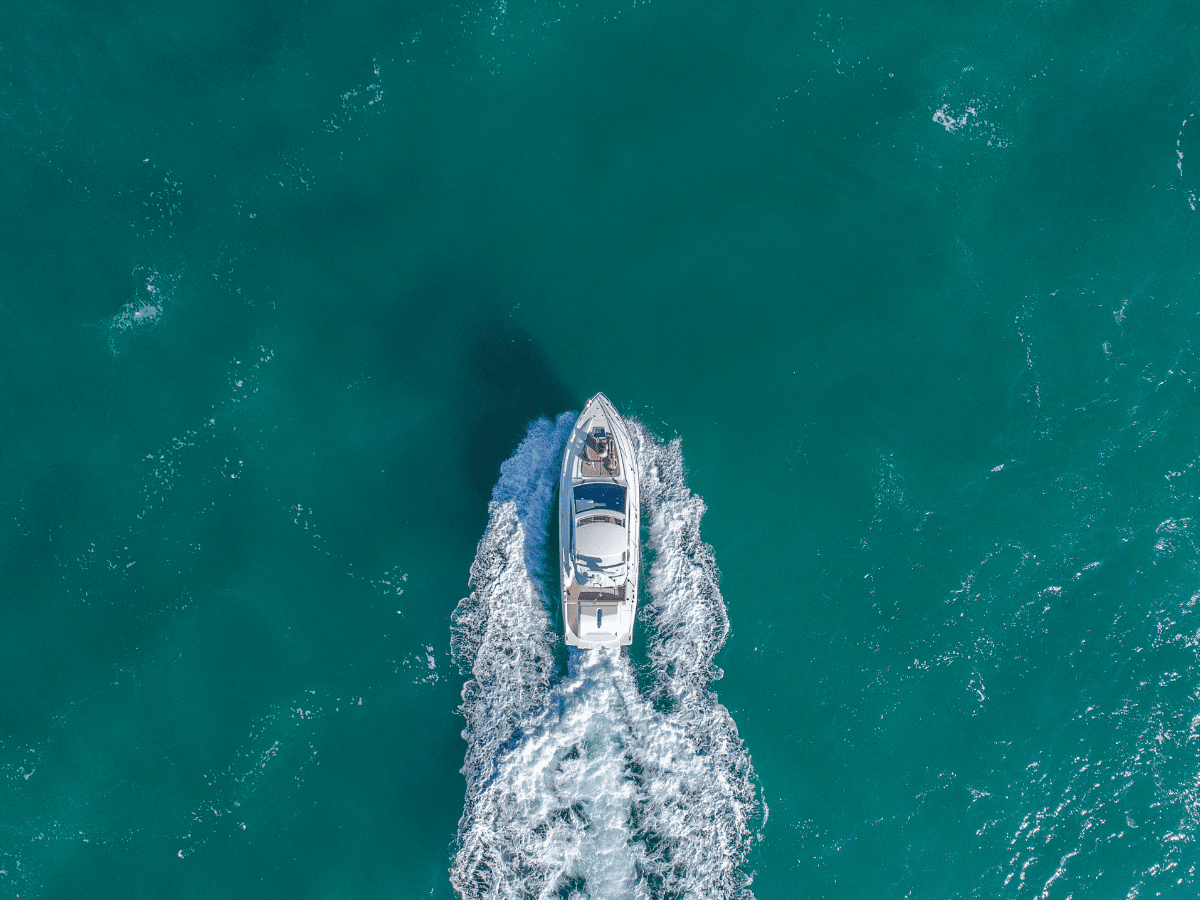 WHAT DOES THE TYPICAL INSURANCE POLICY COVER IN A BOAT ACCIDENT?

There are some Florida homeowners that have chosen to purchase umbrella insurance policies that would cover injuries sustained from a boat accident. That being said, it is more likely that the insurance policy would only cover injuries if they occurred while the boat was still on the insured property.
Other boat owners in Riverview choose to purchase extensions to their auto insurance policies that would cover injuries sustained while boating. This type of insurance coverage often ends up being very limited, especially in the event of a serious boat accident.
Boat owners who typically carry many passengers out on the water often need to purchase separate boat liability policies that would cover themselves and their passengers in the event of an accident. Any type of charter fishing boat business, river cruise, or commercial boating venue would require a specific liability policy with a much higher limit than your standard personal insurance policy.
WHAT WILL IT TAKE TO PROVE YOUR BOAT ACCIDENT INJURY CLAIM IN RIVERVIEW?
The biggest challenge that someone will have when pursuing a boat accident injury claim on their own will be proving they are owed the level of compensation they are seeking. Your insurance company employees their own team of lawyers will do everything they can to undermine the value of your claim. You may have noticed that the actions you should take after a boating accident are all meant to help you compile critical pieces of evidence for your injury claim.
To be successful, you'll need to prove the following:
The boat owner and operator owed you a duty of care
The boat operator was negligent
The operator's negligence was the direct and proximate cause of the accident
The accident caused your injuries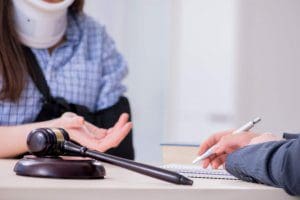 FLORIDA IS A COMPARATIVE FAULT STATE
Another factor that could impact your injury claim after a boating accident is that Florida is a comparative fault state. What does this mean? If you were partially to blame for the boat accident or if some other form of negligence led to your injuries being worse, then the compensation you have a legal right to could be significantly reduced (or denied altogether).
Some states have quite severe comparative fault laws where the injured party forfeits all rights to any compensation even if they're only fractionally at fault. This is not the case here in Florida. While your compensation may be reduced if you were partially at fault, you still can legally pursue your claim if the other party was largely to blame for the accident.
WHY YOU SHOULD HIRE A BOAT ACCIDENT LAWYER

If you or a loved one sustained serious and/or long-term injuries, you will most certainly require an experienced boat accident lawyer to get the compensation you really need. There are several distinct benefits that you should strongly consider if you're on the fence about seeking professional representation:
YOU'LL HAVE A LEGAL EXPERT REPRESENTING YOU
Our team of personal injury lawyers is extremely experienced in the relevant laws and procedures that would impact an injury case resulting from a boating accident. They know what to look out for, how to negotiate with the insurance company, and what evidence you'll need to win.
Our attorneys advise our clients on relevant time limits, file lawsuits on their behalf, and know the best ways to undermine objections from the insurance company's legal team. This is all extremely helpful when going up against large insurance companies that have immense experience and resources. Our lawyers have gone toe to toe with the big insurance companies in court and have won.
OUR LAWYERS WILL ADVOCATE FOR YOU

The most beneficial reason to hire a lawyer is they act on your behalf with your best interest in mind. This means they are your champion through the entire claims process and even in court before a judge if that becomes necessary.