SHOULD YOU SETTLE OR HIRE A
SLIP & FALL ACCIDENT ATTORNEY?
GET A FREE LEGAL CONSULTATION
A slip and fall accident can be a disorienting, shocking, and extremely painful experience. The moments after an accident are often a mixture of confusion, numbness, and embarrassment for the victim. It is because of this reason that many victims try to convince themselves that they don't need an attorney or must take legal action.
The services of a lawyer aren't needed in every type of personal injury case. After a minor car accident where the other driver was clearly at fault, it's probably okay to file an injury claim on your own if you're comfortable doing so. There are two primary reasons why most slip and fall cases shouldn't be handled by self-representation. The first problem is that slip and fall accidents are not always clear-cut, and property owners (and their insurance companies) don't typically accept legal responsibility unless fault is clearly evident. A second common argument made by defendants in slip and fall cases is that the plaintiff's injuries (damages) are not as severe as claimed.
The first thing an experienced slip and fall accident attorney needs to do is get the defendant and insurance company's attention. This can be very challenging for a claimant who is representing themselves. Due to the fact that the main issue in these cases is usually liability and damages, let's examine how a lawyer's assistance can be crucial to the outcome. You should absolutely consult with an attorney after a slip and fall accident. A slip and fall attorney should be contacted immediately if you've suffered serious injuries.
WHAT TO DO AFTER A SLIP AND FALL ACCIDENT IN RIVERVIEW
SEEK MEDICAL ATTENTION IMMEDIATELY

At this time, your health and well-being are most important. In the event of a slip and fall accident, how long should you wait to see a doctor? Even if you are not convinced that you are injured, it is smart to get medical attention as soon as possible. Falls might not cause immediate injury symptoms. You should document any injuries immediately. In case of an injury, you will need a medical report to determine how serious the injury is. This is crucial information in order to prove your case.
REPORT THE ACCIDENT

If you fell on someone else's property, tell the manager, supervisor, homeowner, or any other individual responsible for the location. Before you leave the scene, make sure the landlord or business manager takes a written statement and gives you a copy.
COLLECT INFORMATION
Do everything you can to document the incident. It's important to gather all relevant information, including the names, phone numbers, and addresses of witnesses. Describe the accident in detail while it is fresh in your mind. Write down your symptoms and the pain and suffering you experience in a medical diary.
STAY OFF OF SOCIAL MEDIA

You shouldn't use any of your accounts until your compensation has already been deposited into your bank account. When using social media, avoid talking about your accident or posting images that make you appear healthy. Avoid accepting friend requests from strangers to prevent insurance adjusters from accessing your accounts. This is a new tactic adjustors use.
SETTLING A SLIP AND FALL CLAIM ON YOUR OWN
There is usually no problem proving the existence of a dangerous property condition. Whether it existed or not doesn't matter. Photographs, incident reports, or sworn testimony may prove the cause of your fall. Proving the property owner had notice of the hazardous condition is more difficult. It is necessary to establish either the property owner had actual notice of the hazardous condition or that the condition was present for a long enough period that the property owner should have known about it. Three common methods can be used to prove a property owner had knowledge of a hazardous condition:
SWORN TESTIMONY

The existence of the hazardous condition (and its date of occurrence on record) can enable someone other than you to establish the property owner's notice. As you may imagine, your testimony will be considered self-serving if you try to establish notice with your own testimony.
VIDEO SURVEILLANCE
Businesses often have surveillance videos of their properties. An owner's video could demonstrate how long a hazardous condition has existed on their property. You should immediately request surveillance video from the landowner in the event you fell on their property due to a hazardous condition. Security cameras often record continuously on a loop. The video could be lost if it is not requested before the next loop. The duration of loops generally range from seven to a month.
INCIDENT REPORTS

Slip and fall accidents on a business's property are often reported internally. Reports such as these are known as "incident reports." These describe what happened, how it happened, who witnessed the event, etc. Depending on how long a hazardous condition had existed on the property, these records may provide some insight into its duration. A report may say, "Customer slipped on spilled juice. Employee X reported the spill, but Employee Z did not clean it up as directed."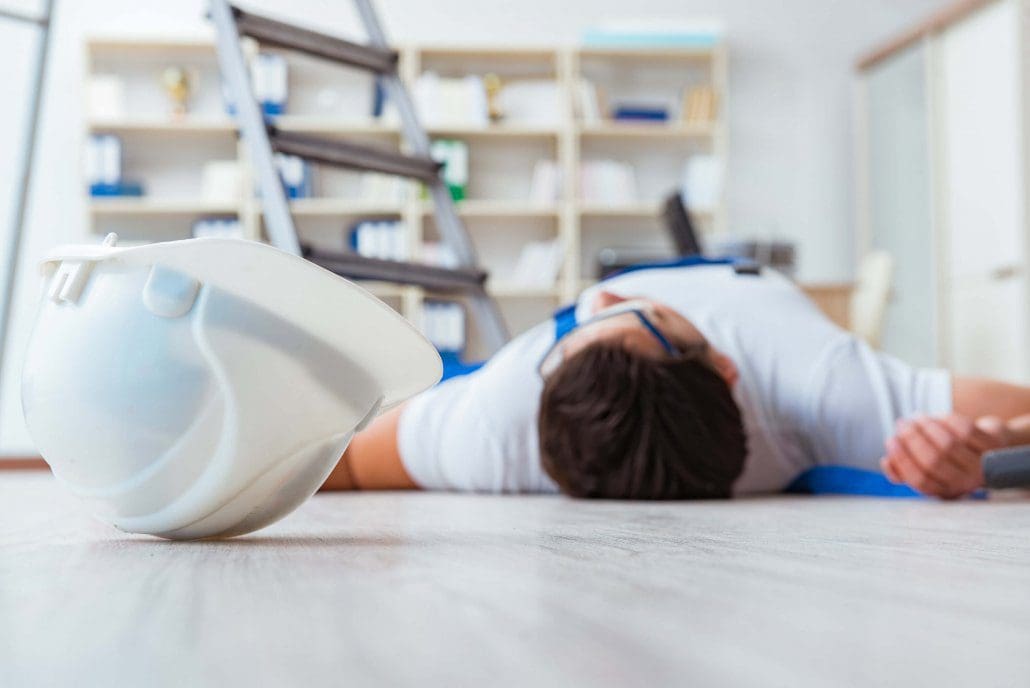 WHY YOU MAY HIRE A SLIP AND FALL ACCIDENT ATTORNEY
A slip and fall accident does not typically involve at least two parties, as is the case with an auto accident. Consequently, it can be hard to determine who is responsible. When one vehicle rear-ends the vehicle in front of it, regardless of the surrounding circumstances, it is clear who is at fault. In the case of an individual falling down a staircase or slipping on a landing, the key to determining who is responsible lies in the circumstances surrounding the incident.
There is no physical force that pushes the individual to fall in slip and fall accidents. It is rather the circumstances surrounding the fall as well as the hazardous conditions that contribute to the accident. Businesses or property owners are responsible for keeping the area safe if the victim fell somewhere. When approached alone, proving that a business is at fault for an accident can be a daunting task.
It's not just the business that a victim will be fighting, but also their insurance company. In slip and fall cases, insurance companies are rarely willing to admit fault. Self-representation, to them, indicates either a weak case or a lack of seriousness. Not only can a slip and fall attorney establish a communication channel with the insurance company, but they can also use their expertise to demonstrate the liability as well as the damage to the victim.
A SLIP AND FALL ACCIDENT ATTORNEY CAN ESTABLISH FAULT
If you want to make sure that your slip and fall case achieves a fair settlement or goes to trial, you and your lawyer must be prepared to prove that the property owner was negligent, and that negligence contributed to your injury. First, a slip and fall attorney will determine the exact cause of your injury. Falls often occur suddenly, and many people do not comprehend how they went from walking down an aisle (or down a flight of stairs) to falling and becoming injured. Think about what would happen if you fell down some stairs. There are many questions to consider.
Could you have missed a step? What shoes were you wearing?
Did you hold on to the handrail?
Did you have anything you were carrying at the time? In which hand was it?
Where were you looking at the time?
All of this information is vital, yet it only explains how you slipped and fell. Your personal injury attorney must now figure out how to hold the defendant legally liable.
Are there any substances or defects on the step that caused you to slip?
Do you remember tripping over your coat, a bag strap, or anything else?
Did you lose your balance because you reached for something (perhaps a handrail that wasn't at the right height)?
You can expect your slip and fall lawyer to examine the scene, discuss all of these possibilities with you, and determine exactly how and why you fell. As part of the liability investigation, state, federal, and local laws will be reviewed to determine if any statute or regulation was violated. In addition, your attorney will ask for the assistance of experts, as necessary, to help bolster your case.