SHOULD YOU SETTLE OR HIRE A
TRUCK ACCIDENT ATTORNEY
?
GET A FREE LEGAL CONSULTATION
When seeking compensation after a truck accident, hiring an attorney is not mandatory by law. Injured individuals sometimes choose to seek legal counsel and representation so that they can both focus on their health and recovery as well as pursue legal action. It is your right to hire a truck accident attorney at any stage of the process of making an insurance claim or pursuing a personal injury lawsuit.
Having a lawyer is no guarantee that you will win your case, but they can assist you in investigating the accident, gathering evidence to show the other driver's negligence, and negotiating with insurers on your account. In doing so, you can handle the legal process while spending time with your family and prioritizing your recovery. After a car accident, deciding whether to hire an attorney depends on how comfortable you feel with the claims process. You can consult an attorney at any time, however.
From a legal perspective, being hit by a truck is different from being hit by a car. A truck accident will likely have more legal implications and your case may be worth more than if you were hit by another car. Many insurance companies representing commercial truckers, or businesses, will offer injured parties a very small sum of money on the spot. This will prevent any potential case from developing and will allow the parties at fault to avoid large settlements. It is important to consult a trusted truck accident attorney before signing anything.
At Calandro Law, your can rest assured that your truck accident claim will be in good hands. We are experienced in navigating the legal process and getting the best possible compensation for our clients.
We've created this resource to describe the difficulties truck accident cases have, the compensation you could be entitled to, and the reasons talking to a truck accident lawyer will make a significant difference.
COMMON TYPES OF TRUCK ACCIDENTS
Every year, there are estimated to be 500,000 truck accidents in the United States. Truck accidents are usually caused by the following:
Non-commercial driver error
Poor vehicle maintenance, including improper cargo loading
Equipment failure
Weather
Truck driver error, including truck driver fatigue, unrealistic schedules
Inclement weather
TRUCK ACCIDENT LIABILITY CAN BE COMPLICATED
Under Florida law, you may seek compensation from any negligent party that caused an accident resulting in your injuries. In summary, you must show that this party breached its duty of care by creating unsafe conditions and that, as a result, other people were put in danger.
Trucking companies may have violated their duty of care by failing to provide proper training to truck drivers, permitting them to work longer hours than are permitted by federal and state law, or failing to perform background checks that would have revealed a history of reckless driving or substance abuse.
There are other possible defendants besides the trucking company. When a component of the truck malfunctions because of a manufacturing defect, the manufacturer might be liable. This is called product liability. Trucks that fail to function because of poor maintenance are the trucking company's responsibility.
Trucking companies are responsible for inspecting and maintaining their trucks. Overloading or uneven loading of the truck might be the responsibility of the loading company. If there are dangerous but preventable road conditions, the city might be liable; this is called premises liability. It is not uncommon for injured plaintiffs to bring a lawsuit against more than one defendant.
RECOVERING DAMAGES AFTER A TRUCK ACCIDENT

Depending on how much the insurance company decides to pay, you might be able to pay all your accident-related medical bills. Don't sign anything, however. Even if your medical bills amount to hundreds of thousands of dollars, the losses resulting from the accident are much more than medical expenses.
You might also be able to recover compensation for lost income if you filed a trucking accident lawsuit. Compensation can be sought for future lost income if you are still unable to work when your case settles or goes to trial. In the case of permanent disability, this money will enable you to train for a new profession, or even support your family without working.
These are just some of the economic damages. Additionally, plaintiffs can recover non-economic damages for pain and suffering, emotional distress, or loss of companionship (when a close family member has died or suffered a serious injury in the accident).
FINDING ALL LIABLE PARTIES

As mentioned earlier, a truck accident makes it difficult to identify all the parties liable for the injured person. It may be the truck driver, the trucking company, the truck manufacturer, or the government that is responsible for your injuries. An experienced attorney can assist you in determining who is liable for the damage and ensure you receive the compensation within a reasonable timeframe.
COMPLEX NEGOTIATIONS

If more than one party was responsible for your crash, you must sue each party simultaneously to receive compensation. To handle a case involving multiple defendants, you may need to hire a lawyer who has the experience necessary. Your lawyer should make all efforts to maximize the value of your case.
PROVIDE EXPERT LEGAL STRATEGY

If you have been in an accident involving a truck, you might not know how to prepare your case for trial. In order to get you the maximum compensation you deserve, your lawyer can carefully examine your case, find evidence and experts, and provide the best guidance on how to proceed.
GUIDE THROUGH THE LEGAL PROCESS
Legal processes can be challenging and overwhelming. To reduce your stress in this situation, your personal injury attorney can deal directly with the trucking company and its insurance company. Their guidance regarding the case and your settlement can be extremely helpful.
WHAT YOU SHOULD DO IF YOU'VE BEEN IN A TRUCK ACCIDENT IN FLORIDA
In the event of a truck accident, you should immediately take certain steps. The following is an overview of what you should do after a truck accident:
Gather insurance and contact information.
Name
Address
Phone number
Driver's license number
Make and model of their vehicle
License plate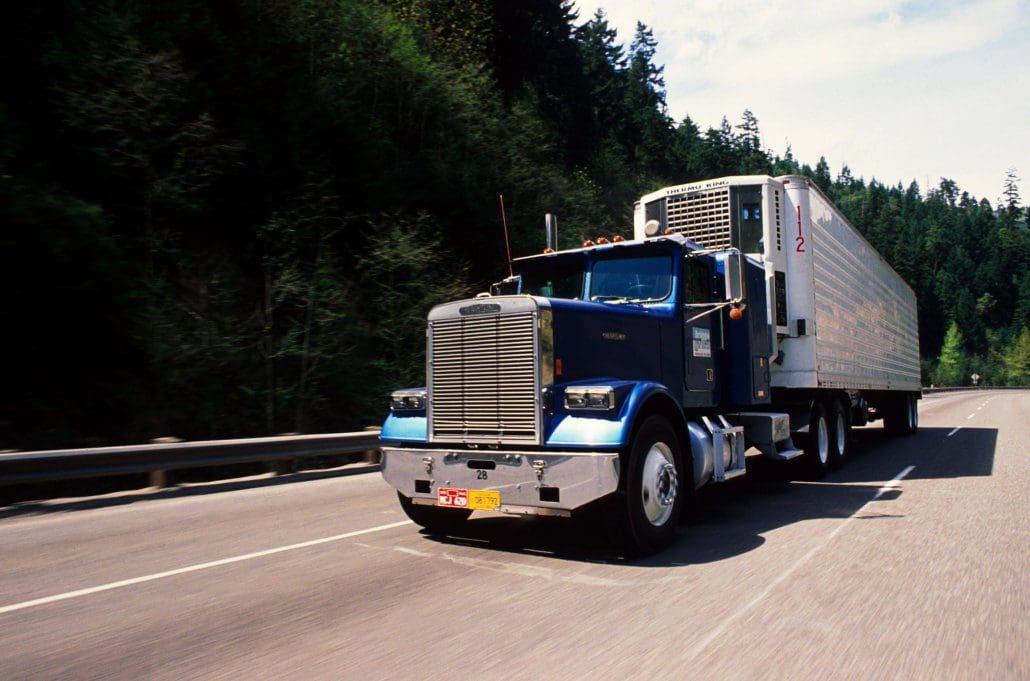 Get contact information and the names of witnesses, if possible:
SEEK MEDICAL ATTENTION
In case of injury, call an ambulance and never delay calling the police if damages are estimated to be more than $1,000. You'll be expected to visit a doctor and follow a prescribed treatment plan if you are filing an injury claim after an accident. If you don't seek medical attention, then insurance adjusters will be less likely to take your injury claim seriously.
TAKE PHOTOS OF THE ACCIDENT (IF SAFE)
Take pictures of both your own vehicle and the truck involved in the accident.
CONTACT A PERSONAL INJURY LAWYER ASAP
It is important to call a truck accident attorney right away, even if you do not think you need legal representation. They can also help you manage medical bills, lost wages, and other expenses. An attorney can assist you in obtaining police reports and traffic camera footage (which is often deleted within 72 hours). They can also provide valuable guidance for filing an accident claim with your insurance company.
CONTACT YOUR AUTO INSURANCE PROVIDER

It may not be necessary to file a claim with your own insurance company, but you should notify them of the accident.
DON'T SHARE ACCIDENT DETAILS ONLINE

Talk to your lawyer before posting anything online. Insurance companies can find anything you post on social media and use it against your claim that could jeopardize your settlement.
AVOID ACCEPTING AN EARLY SETTLEMENT OFFER

If it does not feel right to settle your case, you do not have to do so. The attorney you choose should not simply settle every case as quickly as possible. That is why it is also recommended that you find a personal injury attorney with trial experience. For serious tractor trailer accidents, that experience is often necessary to successfully pursue the injury claim.