Nursing home abuse is a major problem that occurs every single day all over the U.S. It is an extremely serious crime that can result in fatalities if not brought to someone's attention; every 1 in 6 people above the age of 60 experience some form of abuse in a nursing home, elder care facility, or hospital. If you are aware of any circumstances of abuse in a nursing home it is critical that it is reported immediately.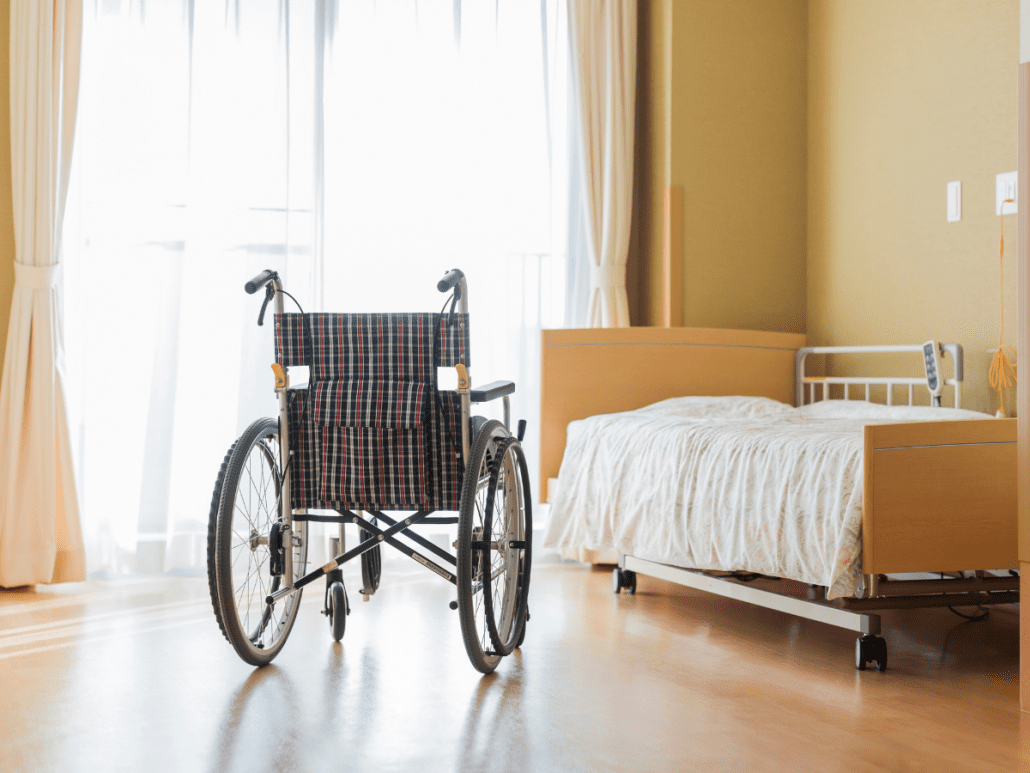 Understanding Signs of Abuse
If you have a loved one in a nursing home or know of someone staying in one it is very important that you are aware of the signs of abuse and stay on the lookout for potential signs of neglect or abuse. While both of these are very serious matters, it's beneficial to know the difference between abuse and neglect. Abuse is defined as the intentional use of aggression or infliction of pain, this can be in the form of both emotional and physical abuse. Similarly, neglect is defined as the failure to provide someone with the proper care and services to keep them free of any harm or pain.
Types of Abuse and Neglect:
Assault: signs of assault can come in many forms, examples include kicking, punching, slapping, choking, physical restraints, or even any unnecessary aggressive force.
Deprivation: the intentional deprivation of food or water over a prolonged period of time
Sexual Assault: rape or any form of sexual assault is a common form of abuse
Medication: the use of improper medication such as psychotropics that were not approved by a physician
Signs of Physical or Verbal Abuse and Neglect:
Dehydration
Bruising
Broken or fractured limbs
Concussion
Emotional withdrawals
Rapid changes in weight
Unexplainable injuries
Unexpected or unexplained death
Unsanitary living conditions
Extreme changes in behavior

Sensitive, panicky, depressed/manic state
Where to Report Nursing Home Abuse
The second you or someone else has witnessed signs of nursing home abuse, it's your duty to then report the accident. If you are a doctor, social worker, or any form of government worker, you are required by law to report the nursing home abuse case at hand. There are a handful of states that require all citizens, regardless of their title, to report any incidents of nursing home abuse. 
When reporting nursing home abuse, it is important to include every detail you have regarding the neglect or abuse, these small details can help with any possible evidence. In the event of known nursing home abuse, it's critical that you report this, it could possibly save someone's life. If you wait too long, the abuse can worsen over time and spread to other patients.
Thankfully, there are many helpful resources you can turn to when reporting nursing home abuse in Riverview. These include:
Contact the managerial staff at the nursing home: If signs of abuse are found, the first step should be reporting it to the managerial staff at the nursing home. Sadly, our personal injury lawyers know from experience that these issues often stem from poor leadership, so this could end up being a dead end. Still, it is helpful in your case to start with them.
Call the Police: If no action has been taken by the managerial staff, the next thing you can do is report the nursing home abuse to the police. Our legal experts will note that photo evidence or clear proof will be helpful here.
CMS: You can also report the abuse to the Centers for Medicare and Medicaid Services.
What To Do After You Report Nursing Home Abuse
After you have reported the case to the authorities, you should contact an attorney that specializes in nursing home abuse. They can help you take the proper steps to move the elder to a new facility or back home.
When searching for a new elder care facility in Riverview, there are some key criteria our personal injury lawyers recommend keeping an eye out for. First, the new home or care facility should be located in close proximity to the family's home; so it is easier to visit and remain aware of their living conditions. With regular visits, the odds of future nursing home abuse becomes much more unlikely. It should come as no surprise that overall cleanliness is incredibly important too. This is the clearest sign as to how the facility is run and where its standards are at. Finally, be cautious when it comes to a nursing home's staff-to-patients ratio. Places that don't invest in maintaining the proper staff tend to be problematic.
Problems That May Arise While Reporting Abuse
Unfortunately, there are many problems that can arise when reporting nursing home abuse since the staff is involved.
If the victim has dementia or Alzheimer's disease, this can make it very difficult to definitely prove neglect or abuse is taking place. Our nursing home abuse lawyers have dealt with very sad cases that dragged out that much longer due to the difficulty they faced proving the victim was not even fully aware of the abuse they were experiencing. Families with loved ones who have dementia or Alzheimer's will need to be regularly checking in to maintain full awareness of their mental and physical well-being.
Personal injury laws in Florida give you the right to react to this in a decisive way. If you're ready to learn exactly what you can do to protect your elderly loved ones, you should contact our law firm in Riverview.
Contact the Nursing Home Abuse Lawyers at Calandro Law
At Calandro Law, our nursing home abuse lawyers will do everything in their power to ensure you gain the peace of mind and compensation you deserve. We've successfully helped other families in this situation and we can help your family. If you choose to file an abuse or neglect claim in Florida, you'll want an experienced personal injury lawyer on your side.
If you are ready to get the justice you and your family deserve, contact Calandro Law today at (813)-563-6463 to request a free legal consultation.