RIVERVIEW PERSONAL INJURY LAW FIRM
GET A FREE LEGAL CONSULTATION
Suffering an injury at the hands of someone else's carelessness can leave you unable to return to work, facing mounting medical bills, and stressing over how you are going to overcome this financial burden. The idea of negotiating with insurance companies and your health care providers on your own can be daunting and emotionally draining. But you don't have to face it alone. The Riverview personal injury attorneys at Calandro Law are ready to help ease your burdens and get you the help, care, and compensation you need.
HEADQUARTERS IN RIVERVIEW
OUR PERSONAL INJURY LAWYERS IN RIVERVIEW, FL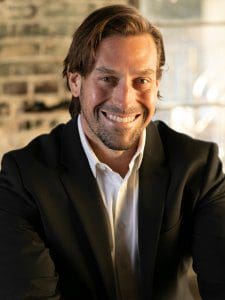 WHY CALANDRO LAW IS THE RIGHT FIRM FOR YOU IN RIVERVIEW
At Calandro Law, our priority is to make sure that you and your family are taken care of in the event of an injury. Our talented personal injury lawyers have years of experience taking on insurance companies on behalf of our clients. You can trust the Riverview lawyers at Calandro Law to fight with tenacity and determination for your rights after an accident.
Don't let insurance companies get the better of you. Negotiating with an insurance company without legal representation can be very difficult. They will try and take advantage of you by getting you to admit to fault or convincing you to take a smaller settlement before you hire legal counsel. However, we have been there to steer our clients towards successful settlements when big insurance companies would lead them awry.
You want to make sure you hire a law firm that has your best interests at heart rather than a firm that will simply view you as another case file. Our team consists of two board-certified, expert trial lawyers, Andrew Calandro and Christopher Pettus, who take pride in providing the best legal representation to the community of Riverview, Florida.
The legal team at Calandro Law will help you calculate the total value of your claim beyond just covering medical bills. We will help you guide you through difficult and complex litigation in order to get you the best settlement possible. When handling a case, our team will look at all the factors involved to see what will help strengthen your claim, such as:
Monetary impact:

The overall value of any property or bodily damage you should be compensated for.
Loss of wages and inability to return to work: Did your injury prevent you from returning to work (either temporarily or permanently) and impact your ability to earn income?
Physical impact: How severe was the injury and what will the short term and long term impact on your life be?
Psychological impact: Did the accident cause you mental and emotional trauma as well?
Impact on your family and loved ones: Has your injury affected or changed the lives of your loved ones?
It is important to note that we do not charge our clients anything unless we win. At Calandro Law, our clients are our family and we will fight doggedly for each and every case.
PERSONAL INJURY CLAIMS WE HELP WITH
Even a minor car accident can cause serious harm. The first step after a car accident should always be to seek immediate medical attention. Once your overall health and safety have been seen to, your next step should be to speak with a personal injury attorney.
Hiring a car accident lawyer quickly allows them to launch a full investigation into your accident while the evidence is still fresh, improving your odds for a successful outcome. An attorney can help acquire video footage to support your claims, speak with and attain witnesses, and negotiate with insurance adjusters who will try to make you settle for less.
RIVERVIEW TRUCK ACCIDENTS
Trucking accidents account for some of the most deadly accidents on the road, contributing to a quarter of all automobile-related deaths. The trouble for victims of trucking accidents is that commercial trucking companies have attorneys specifically hired to defend these cases who will attempt to undermine or negate your case. The Riverview attorneys at Calandro Law are ready to go toe-to-toe with commercial trucking companies for the rights of our clients.
RIVERVIEW MOTORCYCLE ACCIDENTS
It is no secret that riding motorcycles can be a dangerous hobby and form of transportation. However, every motorcyclist has the right to safety from other drivers while on the road. If you or a loved one has been injured in Riverview, contact our motorcycle accident lawyers for a free evaluation of your case. We will make sure you have all the evidence you need to prove negligence and build a strong claim.
WRONGFUL DEATH CASES IN RIVERVIEW
Nothing is more painful than the untimely death of a loved one. When death has occurred due to someone else's negligence, the family of the deceased should not be left to suffer such a tragedy without restitution. Our wrongful death attorneys will work to not only get families compensation for the loss of a loved one but closure as well.
SPINE (BACK AND NECK) INJURIES
Injuries to the spine can be quite serious and potentially fatal. A back or neck injury could keep you out of work for months or longer, or even cause paralysis. If you have suffered a spine injury as a result of negligence, hire the Riverview personal injury attorneys that will fight to get you awarded damages for medical bills and loss of income.
NURSING HOME ABUSE IN RIVERVIEW
Physical, mental, and emotional abuse happens in many nursing homes in Florida, but often goes unnoticed. If you feel like your loved one has been the victim of nursing home abuse in Riverview, we urge you to take immediate action. Our nursing home abuse lawyers offer free legal consultations.
LOCAL ACCIDENT REPORTS AND NEWS
Since Calandro Law is a personal injury law firm, our legal team feels it is important to provide reports and updates concerning Riverview traffic accidents and unique injury cases. If you or a loved one was involved in a traffic accident or have been injured in Riverview, our personal injury lawyers are available to help. For instance, we can help you obtain a copy of the police/incident report if you are haven't received one yet.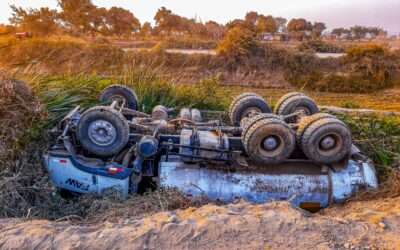 Investigating Liability: Who's Responsible in a Truck Accident? In the world of vehicular accidents, few are as complex and potentially devastating as truck accident. The size and weight of commercial trucks can lead to catastrophic consequences, leaving individuals...
SPEAK WITH A PERSONAL INJURY LAWYER IN RIVERVIEW TODAY
When it comes down to it, everyone wants to feel that they and their family are taken care of at the end of the day. So, if an accident has left you feeling worried for the well-being of yourself and your family, trust in the local attorneys who care about you. Calandro Law offers the best legal services in the Riverview, Florida area.