RUSKIN
MOTORCYCLE ACCIDENT
LAWYERS
GET A FREE LEGAL CONSULTATION
Most motorcycle accidents result in severely injured people, especially the motorcycle rider. The National Highway Traffic Safety Administration (NHTSA) reports that motorcycle riders are 28 times more likely to die in an accident than other drivers. The reason for this is that they have much less protection than passengers and drivers inside of vehicles.
To prevent a fatal accident, all drivers and motorcyclists need to be very cautious and take every precaution. A Ruskin motorcycle accident victim who is not at fault — or a family member whose loved one was killed in a motorcycle crash — may be entitled to compensation from the at-fault party. For a free consultation about your Ruskin motorcycle accident case, contact Calandro Law today.
COMMON CAUSES OF MOTORCYCLE ACCIDENTS IN RUSKIN?
Motorcycle accidents in Ruskin are often caused by lapses in judgment or not paying attention. Many people who have been injured in motorcycle accidents can attest to the fact that accidents can occur very quickly, and in such situations, people have very little to do but make every effort to protect themselves.
There are several common causes of motorcycle accidents in Florida, including:
Roads that are poorly maintained
Drivers who behave aggressively
Driving while distracted
Failing to notice traffic stops, signs, or signals
Unsafe lane changes
Unchecked blind spots
Excessive speed
Motorcycles with defective parts
Drunk driving
ALCOHOL IMPAIRMENT AND MOTORCYCLE ACCIDENTS
Alcohol or drug use often plays a role in the cases Ruskin motorcycle accident lawyers work on. While alcohol impairment plays a role in 28 percent of motorcycle crash deaths across the United States, the number of these crashes that do not result in death is likely even higher.
Unfortunately, motorcycle accidents involving drunk drivers can be difficult for even the safest riders to avoid in Ruskin, FL. Keeping your full attention on the road, being attentive to surrounding drivers, and avoiding drinking and driving are your most effective tips for avoiding collisions with other motorists.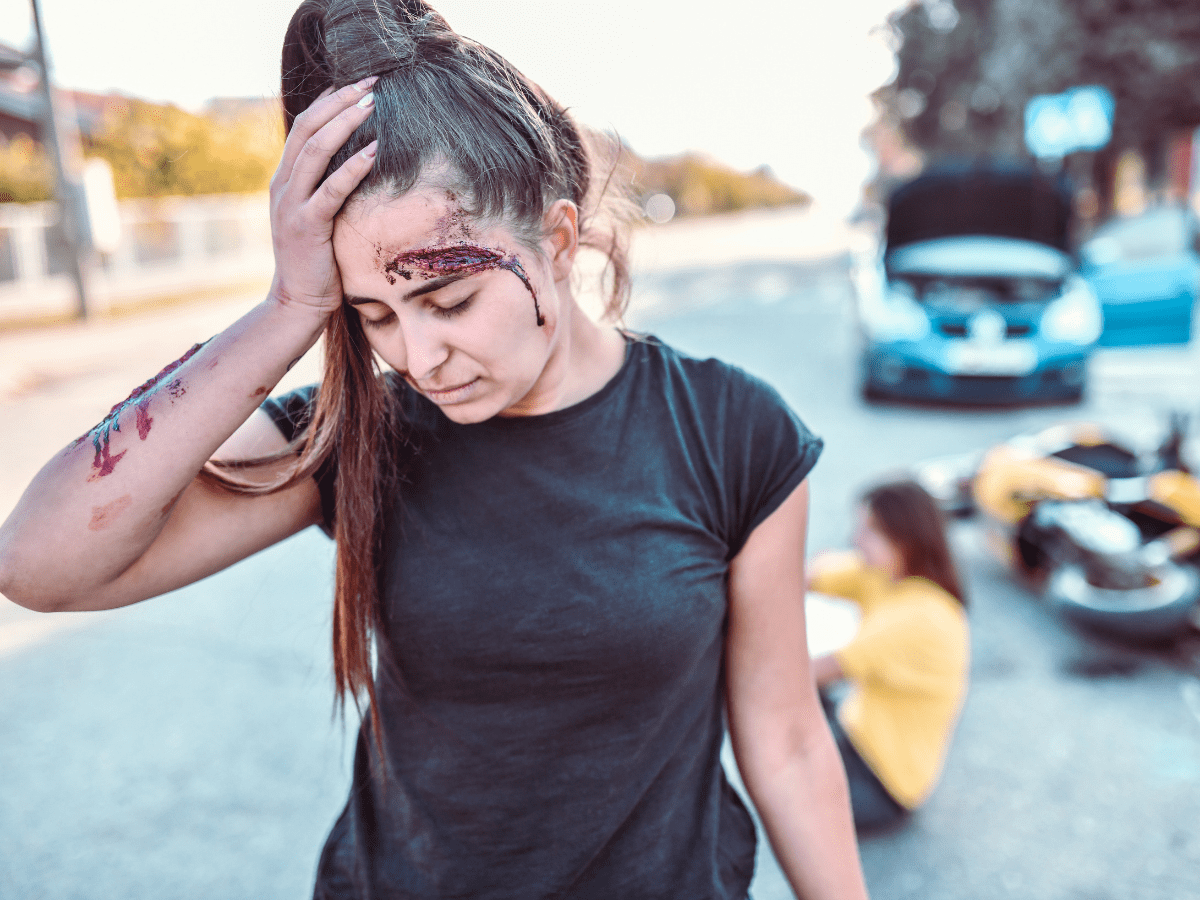 WHAT TO DO AFTER A MOTORCYCLE ACCIDENT IN RUSKIN?
In addition to contacting a Ruskin motorcycle accident lawyer, there are several steps riders should take in order to record the details of their accident. Please note that some steps may not be physically possible depending on the severity of injuries sustained in the collision. However, our personal injury lawyers recommend that you see the appropriate doctor even if you don't feel like you were injured. Some internal injuries may not produce noticeable symptoms immediately.
If you are injured in a Ruskin motorcycle accident, you can protect your rights and prepare to make a successful personal injury claim for compensation by following the steps detailed below. Please note that you may not be entitled to receive compensation if the police determine that you are at-fault.
SEEK MEDICAL CARE ASAP
If you're physically able to, assess yourself for any injuries immediately after the motorcycle accident. Then you can help others who may have been injured in the accident. This would be a good time to contact 9-1-1 to request emergency medical attention if needed.
Even if you believe your injuries are minor or that you escaped unscathed, we highly recommend that you seek out the appropriate medical professional for a thorough analysis. Compared to drivers in car accidents, Motorcycle riders in Ruskin are at greater risk of sustaining traumatic head injuries in an accident. This type of trauma can trigger long-term complications without swift medical treatment.
CALL THE POLICE
Again, if you are able to report your Ruskin motorcycle accident to the police, then you should call them ASAP. An official police report will include details about the scene of the accident and the names of other motorists and/or witnesses involved. You can use this as evidence to support your motorcycle accident claim.
GATHER INFORMATION
Immediately after you have called 9-1-1 and contacted the police, collect the names, phone numbers, insurance information, and license plate numbers of the other drivers involved in the accident, as well as any eyewitnesses.
TAKE NOTE OF YOUR SURROUNDINGS
Motorcycle accidents are often very traumatic experiences for all involved. This means it can be difficult to keep details straight unless you're able to record as much as you can about the circumstances surrounding the accident.
For your records, take pictures of the following if you have a working phone:
Scene of the accident
Skid marks
Positions of the vehicles
Personal injuries
Damages to property (including damage to your motorcycle)
Screenshot of your recent calls
Additionally, you should record the date and time of the accident, details about the weather, traffic signs, or any suspicious driving behavior (e.g. drowsy or distracted driving by one of the parties involved).
CONTACT OUR RUSKIN MOTORCYCLE ACCIDENT LAWYERS
In addition to calling the appropriate authorities, calling a motorcycle accident lawyer in Ruskin is highly recommended. It's also beneficial to talk with a personal injury attorney before filing an accident claim with your insurance company.
The process is much more complex than you may think, especially if you have been severely injured. Do not make any statements or admit any fault in an accident to your insurance company before consulting with an attorney who has experience advocating for motorcycle accident victims in Florida.
If you hire a personal injury attorney in Ruskin, they can help you craft a statement for your insurance company that won't become problematic later on in the claims process.
DAMAGES YOU MAY SEEK COMPENSATION FOR AFTER A RUSKIN MOTORCYCLE ACCIDENT
Motorcycle accident victims in Ruskin may have medical bills, in addition to other expenses and hardships that they may not have even considered.
Here is a list of just a few of the most common damages for which you might be able to get financial compensation:
PROPERTY DAMAGE
Your motorcycle or vehicle may be eligible for damages to cover the cost of repairs if it was damaged in the accident.
MEDICAL BILLS
In the event that the accident injured you in such a way that you needed to see a doctor or hospital, then you may be entitled to compensation to cover your medical expenses. Medical bills may also cover your travel expenses to and from medical appointments.
LOST WAGES
Those who were severely injured in the crash and were unable to return to work for a certain period of time may be able to get their lost wages reimbursed.
Having been in a motorcycle accident with an uninsured motorist in Florida, unfortunately, you may have a more difficult time receiving compensation, and the amount you receive will likely be limited. A rider without insurance probably doesn't have any assets to spare since they don't have insurance. This can be frustrating, but it's also why it's important to consult a lawyer.
If you seek out the counsel of a Ruskin motorcycle accident lawyer you will have a better chance of obtaining the compensation that you deserve.
PAIN AND SUFFERING
You may be entitled to compensation if the motorcycle accident left you with emotional distress or you are no longer able to take part in hobbies and activities that you once enjoyed.
LOSS OF A LOVED ONE
You should be compensated for funeral costs and loss of consortium if someone you loved has been killed in a motorcycle accident.
UNDERSTANDING MOTORCYCLE INJURY INSURANCE IN FLORIDA
Even under the best of circumstances, the insurance claims process can be frustrating. Insurance companies, for the most part, work to protect their companies' best interests by minimizing payouts and costs in order to maximize profits. Motorcycle insurance coverage varies from policy to policy, and the extent of coverage varies depending on the policyholder. The minimum amount of coverage motorcyclists must carry varies from state to state.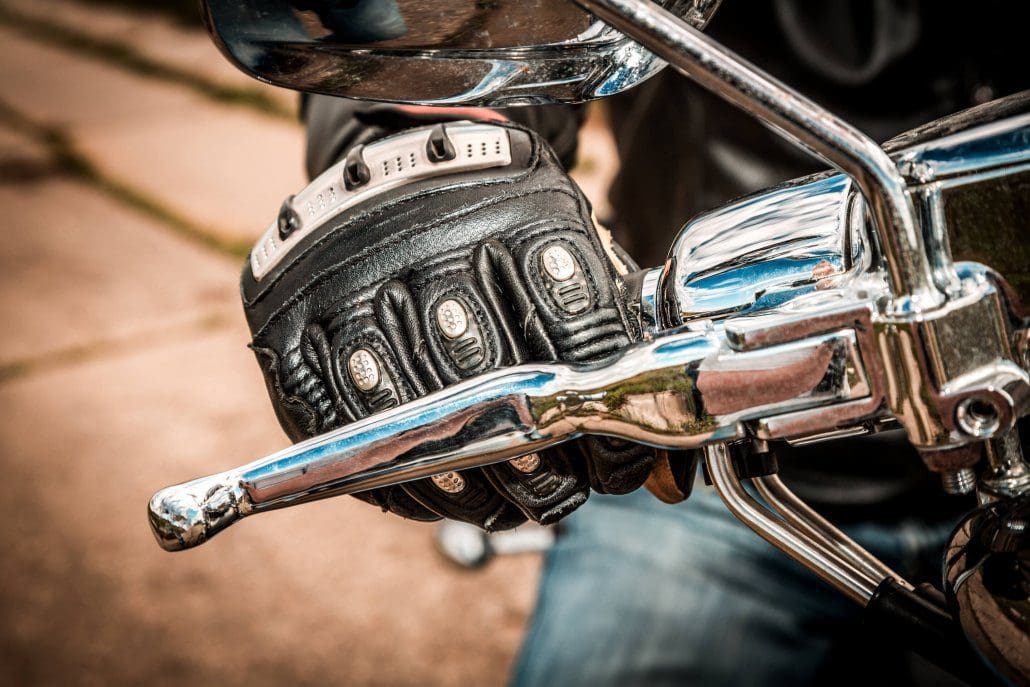 LIABILITY INSURANCE
An insured driver's liability insurance covers costs related to damage caused by the driver in an accident. Any injuries or property damage caused by the accident may be included in the damages.
PERSONAL INJURY PROTECTION (PIP)
Personal Injury Protection insurance helps cover your immediate expenses if you are injured in a motorcycle accident. You may be covered for medical expenses and lost wages if your injuries prevent you from working.
COMPREHENSIVE INSURANCE
Comprehensive insurance covers damage incurred to the bike while it is not being operated. Generally, comprehensive motorcycle insurance policies cover theft, fire, vandalism, as well as other similar occurrences.
COLLISION INSURANCE
The purpose of collision insurance is, essentially, to protect you from accidents. A collision with another vehicle or object is covered (regardless of fault for the accident).
UNDERINSURED/UNINSURED MOTORIST (UM) COVERAGE
The purpose of these types of insurance is to act as a backup policy in the event of a collision when other drivers are inadequately insured or without any coverage at all. The UIM/UM coverage compensates injured parties for the lack of insurance coverage of the other driver.