RUSKIN
RIDESHARING ACCIDENT
LAWYERS
GET A FREE LEGAL CONSULTATION
Uber and Lyft have proven to be very popular with riders within the past decade. About 111 million Uber riders used the service in a single year. Uber has virtually become synonymous with rideshare services, where customers use an app to obtain a ride. Due to its low cost and convenience, ridesharing in Florida has become increasingly popular. Taxis are expensive in Florida, and using public transportation is sometimes inconvenient.
Uber and Lyft offer a convenient, cost-effective way for people to get around a city and are aimed at reducing drunk driving. In any vehicle, however, there is the possibility of an accident. If you are involved in an accident involving an Uber, Lyft, or another ridesharing service vehicle, you may be entitled to compensation, regardless of whether you're a passenger, pedestrian, or driver.
What should you do after a ridesharing accident in Ruskin? We've developed a comprehensive legal guide that includes steps you can take after a car accident involving a rideshare service like Uber or Lyft, so you can secure compensation as soon as possible. Read on for more information.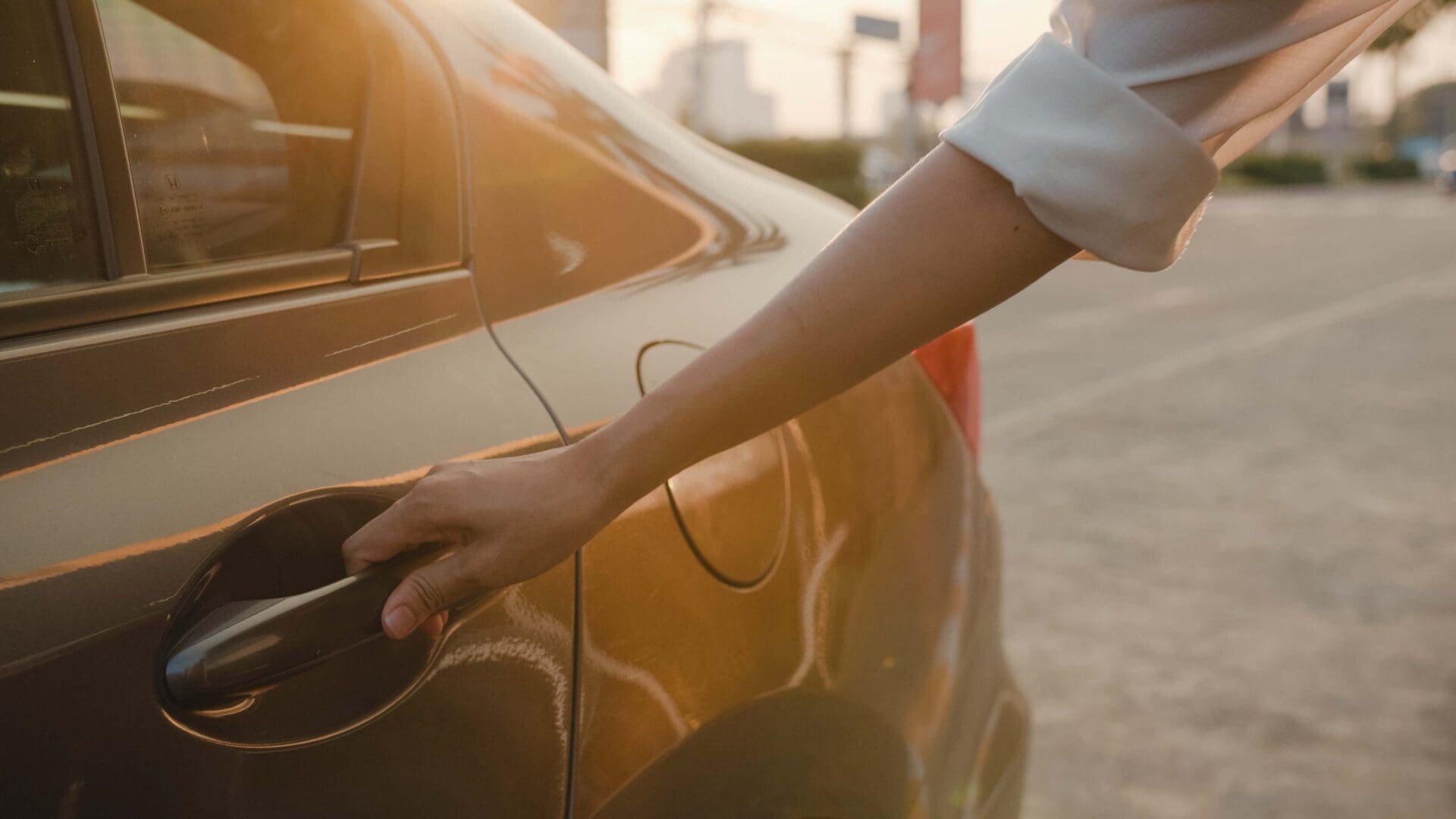 RIDESHARE LAWS IN RUSKIN, FL
Florida residents and visitors now travel throughout the state via rideshare services. Lawmakers have responded to this by enacting measures meant to prevent injuries to passengers, pedestrians, and other road users. Uber and Lyft drivers in Florida are subject to several rules outlined under House Bill 221.
According to this bill, all of these companies must comply with the same requirements throughout the state of Florida. If a rideshare driver is logged into the company's digital network, but not engaging in a ride, the driver is entitled to the minimum insurance levels of $50,000 for bodily injury and death per person, $100,000 for bodily injury and death per accident, and $25,000 for property damage. Rideshare drivers are required to have at least $1 million in primary automobile insurance coverage when driving with a passenger.
Additionally, the Uber driver is required to present proof of insurance to the officer at the scene of a ridesharing accident in Ruskin, similar to what would occur in any other car accident. The bill also specifies who can and cannot become a driver for a rideshare company.
To become a driver, one must undergo a background check, and certain issues can prevent someone from getting hired. Examples of such issues include:
A felony conviction within the last five years
A misdemeanor conviction for DUI, reckless driving, hit-and-run, or fleeing from an officer within the last five years
Being registered as a sex offender
More than three moving violations in the past three years
Having committed a violent crime, sexual battery, or indecent exposure within the past five years
Having your license suspended within the last three years
Invalid driver's license
Having no proof of vehicle registration
Furthermore, rideshare drivers are subject to a zero-tolerance policy if they are caught using drugs, alcohol, or engaging in discriminatory behavior. In addition, rideshare companies are required to disclose fares to passengers before accepting rides, and the passenger must be able to view the driver's license plate and photograph.
STEPS TO TAKE AFTER A RIDESHARE ACCIDENT IN RUSKIN
There are certain steps you should take following an Uber accident, no matter if you're the driver, a pedestrian, a passenger, or the other driver. Following these steps will increase your chances of receiving compensation for your damages.
ENSURE THE SAFETY OF EVERYONE
There are a number of extremely serious injuries that can result from car accidents. Whenever possible, call 911 and make sure there is an emergency response team on the way, even if no one seems to be complaining about pain or has obvious injuries. It is never a good idea to delay medical treatment since symptoms may not appear right away.
COLLECT THE NECESSARY INFORMATION
Get the insurance details and license plate numbers of every driver involved, especially the rideshare driver, when it is safe to do so. To determine whether any debris, etc., contributed to the accident, you may want to take pictures of the vehicles, the road, and any debris in the street. You should also take a screenshot of your Uber or Lyft driver's information in the rideshare app on your smartphone. This information may come in handy later.
DON'T LET OTHERS SPEAK FOR YOU
You should describe what you witnessed and experienced to the police. Do not allow anyone else to speak for you, that includes the driver. Do not say more than you need to to the driver. If you were driving another vehicle, do not admit to any fault. If you're under pressure, you may say something that isn't true.
TALK TO WITNESSES
You may be able to find witnesses at the scene who saw what happened. Request their contact information if they're willing. When your case goes to court, witness testimony is vital to the success of your claim.
CAUTIOUSLY INFORM YOUR INSURANCE AGENT
You should let your insurance company know what happened and that the accident is still being investigated when you notify them of the accident. It is not wise to agree to either a statement from the driver's insurer or an early settlement from the rideshare company's insurance group. It is your legal right to fully investigate an accident to maximize your compensation. Make sure you're working with a reputable firm.
CONTACT A RUSKIN RIDESHARING ACCIDENT LAWYER
Accident claims filed by rideshare companies can be complicated to settle, and the insurance company doesn't necessarily have your best interests as their priority. You should hire a rideshare accident lawyer who understands how to maximize your claim and knows the ins and outs of these complicated cases.
WHO IS AT FAULT IN A RUSKIN RIDESHARING ACCIDENT?
An auto accident involving a ridesharing company, the rideshare driver, and the other driver is usually covered by multiple insurers. Is there some sort of overlap? What compensation can you expect to receive?
IF THE RIDESHARE DRIVER WAS AT FAULT FOR YOUR INJURIES
The driver's coverage for your injuries will apply if the driver has a commercial auto insurance policy or a personal auto insurance policy that includes a ridesharing provision. Most ridesharing drivers do not have these policies. Moreover, their personal auto policy probably has a business use exclusion, meaning injuries suffered while the driver is working for profit won't be covered. Furthermore, many drivers do not have enough resources to compensate you for your losses if you decide to sue them directly.
Lyft and Uber do, however, have third-party liability insurance. Personal injury and property damage are covered up to $1 million per accident in these policies. If you are a passenger, you may be covered.
You may be able to recover damages from the at-fault driver if someone other than the Uber or Lyft driver caused the accident.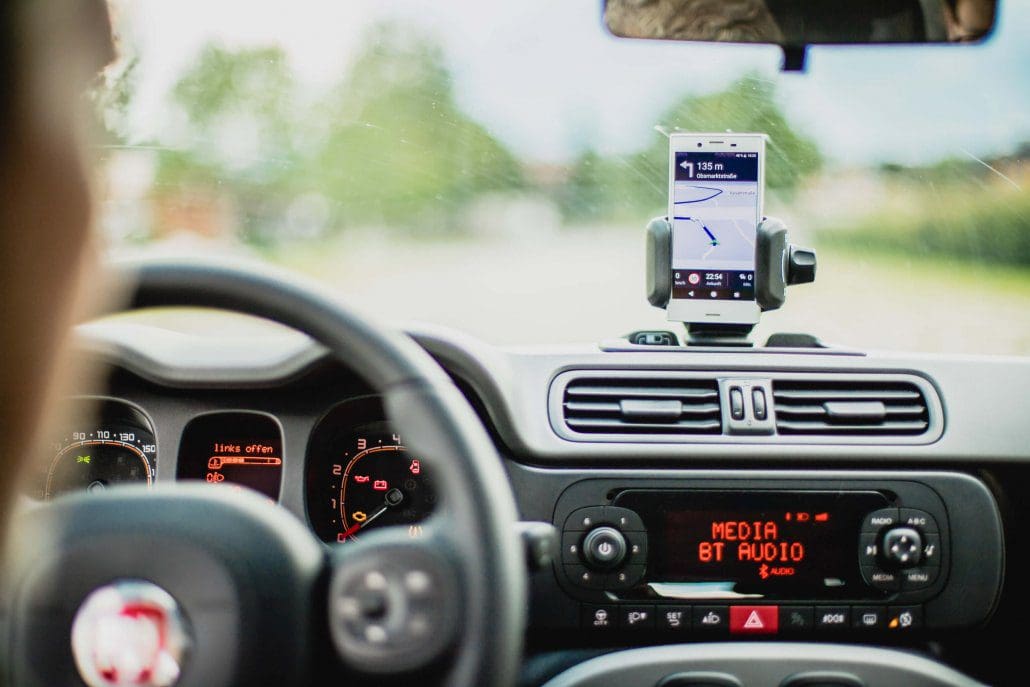 IF YOU'RE THE DRIVER IN A RIDESHARE ACCIDENT
Those who seek legal assistance for ridesharing-related accidents are often passengers who have been injured, but Uber and Lyft drivers are just as likely (if not more likely) to also need legal assistance for accident-related damages.
As mentioned earlier, Uber and Lyft both carry $1 million in liability insurance for their drivers, provided they are:
At the time of the accident, the driver was transporting a rideshare passenger
Waiting for a ride request while logged into the app
En route to pick up a passenger
It can also be complicated to determine personal injury liability in a ridesharing accident, with the type of accident and ride status being some of the primary determining factors. In order to be eligible for the insurance plans offered by Uber and Lyft, drivers are required to have their own insurance policies. However, rideshare insurance policies do have a lot of different coverage options available. Depending on the circumstances, not all policies offer the same amount of coverage.
COMPENSATION YOU COULD I RECEIVE IF INJURED IN A RUSKIN RIDESHARE ACCIDENT?
According to Florida law, if you are severely injured to the point that you qualify to step outside of no-fault insurance, you may seek compensation under the following categories:
ECONOMIC DAMAGE COMPENSATION
Medical bills already incurred, including doctor's visits, hospitalization, surgeries, prescriptions, rehabilitative therapies, diagnostic tests, emergency care, assistive devices, etc.
Future medical bills will fall into this same category.
Loss of wages from work resulting from the accident or from the injuries.
The expected loss of earnings in the future, during a recuperation period or permanently, resulting from the injuries.
Damage to personal property.


NONECONOMIC DAMAGES

Pain and suffering caused by physical injuries.

Emotional pain and suffering.

Psychological distress.