RUSKIN TRUCK ACCIDENT LAWYERS
GET A FREE LEGAL CONSULTATION
Due to their size and weight, large vehicles such as tractor trailers may cause serious damage to passenger cars. On our way to and from work, most of us see semi-trucks or tractor-trailers every day without a moment's thought. According to the Federal Motor Carrier Safety Administration (FMCSA), many accidents occurred when truck drivers failed to pay attention to the road or did not adjust their speed accordingly. Additionally, truck companies fail to train and adequately qualify their drivers, which results in accidents.
When other drivers are not aware of what a truck driver is dealing with, accidents can happen. Semi-trucks can cause accidents if drivers follow too closely, make unpredictable lane changes, or pass on the right. It is possible for truck accidents to occur due to the negligence of the driver or the company. According to the FMCSA's 2017 summary of large truck and bus crash facts, almost 5,000 crashes involving large trucks resulted in fatalities.
Injuries caused by trucking companies can be extremely complicated and difficult to prove. Despite having large insurance policies for their 'big rigs', trucking companies don't want to compensate you if they have an accident. You may be left to pay for your injuries and the damage to your property yourself. You can recover any injury or accident-related costs you have sustained through the help of your Ruskin truck accident lawyers at Calandro Law.
RUSKIN TRUCK ACCIDENTS OUR LAWYERS OFTEN SEE
Several types of truck accidents can occur in Ruskin Florida and can be catastrophic because of the size and girth of a commercial truck.
OVERRIDE TRUCK ACCIDENTS
When a semi-truck rear-ends another vehicle, it is known as an override accident. Commercial trucks are so large that they can actually drive over the back of cars. Commercial vehicle accidents can have severe consequences for anyone inside the vehicle.
UNDERRIDE TRUCK ACCIDENTS
Underride accidents are the opposite of override accidents. During this incident, a small vehicle rear-ends a tractor-trailer. The semi-truck may have changed lanes or stopped abruptly. In spite of the fact that many trailers are equipped with guards on the back, the vehicle that hits the back of the trailer may become stuck or pinned.
ROLLOVER TRUCK ACCIDENTS
Taking turns at high speeds can cause big rigs to topple over due to their tall trailers. A rollover truck accident can also be caused by high winds and driver errors. Accidents involving tractor-trailers can cause major blockades on roadways, cause chain reactions, and do severe damage to passenger cars.
JACKKNIFE TRUCK ACCIDENTS
As the name implies, jackknife accidents involving tractor-trailers on Florida's expressways can be deadly. When the tractor-trailer attachment fails or becomes loose, the tractor-trailer swings out perpendicularly, similar to a jackknife. A jackknifed semi-truck can block an expressway or collide with other vehicles.
RUNAWAY TRUCK ACCIDENTS
Due to the weight of the truck, a trucker may lose control of the vehicle if he or she cannot stop or slow it down. The truck may strike pedestrians and property, as well as other vehicles. It is especially dangerous if it's traveling downhill.
CAUSES OF TRUCK ACCIDENTS IN RUSKIN FLORIDA
In the same way as many other types of accidents, truck accidents can be caused by a myriad of reasons. The most common cause of a truck accident, though, is negligence. It is likely that even the owner of a trucking company is partially responsible for an accident caused by inexperienced or unlicensed drivers. Alternatively, if a company employee causes the accident through negligence for example, they failed to load the truck properly, causing it to tip over and cause the accident, they could be held liable. Despite this, truck accidents are largely the result of negligent drivers.
A driver or company may be liable and held negligent in the following ways:
Driving distracted.
Being fatigued while driving.
Ignoring road conditions and the weather while driving.
Alcohol or drug-impaired driving.
Excessive speeding or reckless driving.
An inadequate hiring process by the truck company.
Failure to train drivers properly.
Poor maintenance of trucks.
Driving without observing or enforcing breaks.
Truck accidents are caused by safety defects and long hours, according to the Insurance Institute for Highway Safety and the Highway Loss Data Institute. Also, when a truck driver is not performing his or her duties properly, he or she may cause an accident. They may overreact or underestimate traffic situations. It is also possible that the vehicle itself can play a role in an accident. According to FMCSA, brake problems and tire problems are among the most common causes of truck accidents with other vehicles.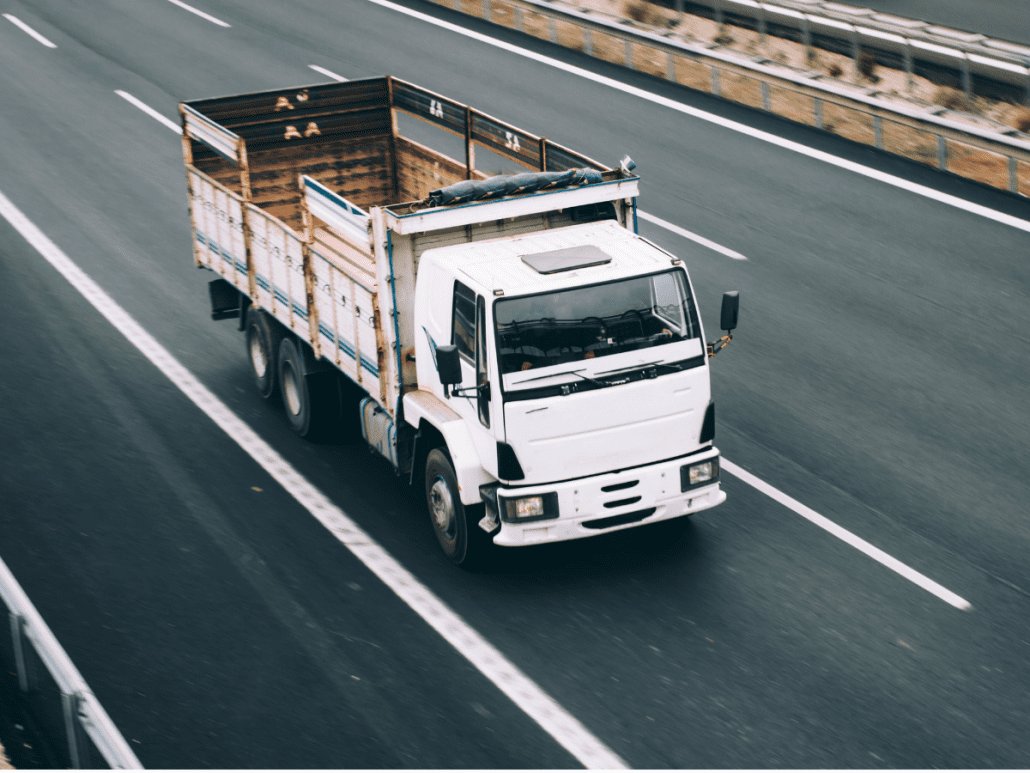 WHAT TO DO IF YOU'RE INVOLVED IN A TRUCK ACCIDENT IN RUSKIN
It can be difficult to know what to do after a serious truck accident. You must protect your ability to recover fair compensation after being injured in a collision with a commercial truck by taking the following steps:
1. CALL 911
Whenever you are involved in a collision with a large truck, you should immediately call 911. A police officer and first responders will be dispatched to the scene when you call 911. Explain what you recall in the moments preceding the collision to the police when they arrive. Ask for a copy of the police report. It is generally not admissible in evidence, but police reports contain important information to be used in your collision investigation.
2. GATHER EVIDENCE AT THE ACCIDENT SCENE
It is critical to gather evidence at the scene of an accident to prove what happened. By preserving details about what happened, you can prevent evidence from being distorted. You may need to ask a friend or family member to collect evidence for you if you are unable to do so yourself. Photograph the damaged vehicles, tire skid marks, license plate numbers, and other details at the accident site. Write down everything you remember in the moments preceding your crash as soon as you can. You can have a significant impact on your case's outcome by collecting evidence.
3. EXCHANGE INFORMATION AFTER A TRUCK ACCIDENT
The law requires you to exchange insurance information with the other driver following an accident. The truck driver must provide you with his or her name, insurance information, address, name of the shipping company, and the truck's number. Having this information on hand helps speed up the claims process.
4. OBTAIN CONTACT INFORMATION FROM WITNESSES
Ask any witnesses who witnessed your truck collision to stay and give a statement to the police. In addition, ask each witness for his or her name and contact details so that your lawyer can connect with them later. Having eyewitnesses provide eyewitness reports of an accident can be valuable for proving fault in a truck accident case.
5. GET MEDICAL HELP
Getting medical attention right after a truck accident is crucial. Commercial trucks and passenger vehicles are much larger and heavier, so truck collisions often result in serious injuries, including those that may not be immediately obvious. The injuries you may have might not immediately manifest symptoms, such as internal injuries, traumatic brain injuries, or other injuries. By seeking emergency medical treatment, you can determine the severity of your injuries and begin treatment before they become worse. A doctor's office or an emergency department can diagnose your injuries and predict how they might affect you in future as soon as possible after an accident. You will also need a medical report to demonstrate that your injuries are directly related to your accident rather than to another incident.
6. FILE A TRUCK ACCIDENT INSURANCE CLAIM
A Ruskin truck accident attorney can help you when you file an insurance claim. Having an attorney on your side to help you with your claim might make all the difference. Your attorney can help you decide whether it might be wise to negotiate with the insurance company, accept a settlement offer, or file a lawsuit if the insurance company doesn't offer a fair settlement.
When more than one vehicle is involved in a truck accident, cases can be tricky. Often, drivers, trucking companies, or both may have been negligent and could be held accountable for their actions. It will feel overwhelming to seek compensation when there are so many possible causes of an accident. Attorneys at our firm in Ruskin, Florida, can assist in handling trucking accident cases and any state or federal laws that could be relevant. In the event that you are involved in an accident involving a truck and would like to determine if you are eligible for compensation or if you would like information regarding possible legal action, Calandro offers free consultations.
WHAT CAN A LAWYER DO FOR YOU IN A TRUCK ACCIDENT CASE?
A trucking company usually employs the truck driver involved in the accident, which makes commercial truck accidents different from passenger vehicle accidents. Trucking companies (also known as carriers) may hold legal responsibility for their employees' actions, as well as their own trucks' safety.
An accident involving a truck may involve several other parties besides the driver and carrier. These parties might include:
The company that makes the truck and its parts (The manufacturer)
Vendors that provide services to the carrier.
The owner of the cargo.
A local government or contractor who maintains highways.
In order to determine who is responsible for your injuries and other losses following a truck accident, an independent investigation of the crash may be required. Our Ruskin truck accident attorneys represent individuals and families injured in all kinds of commercial truck accidents at Calandro Law.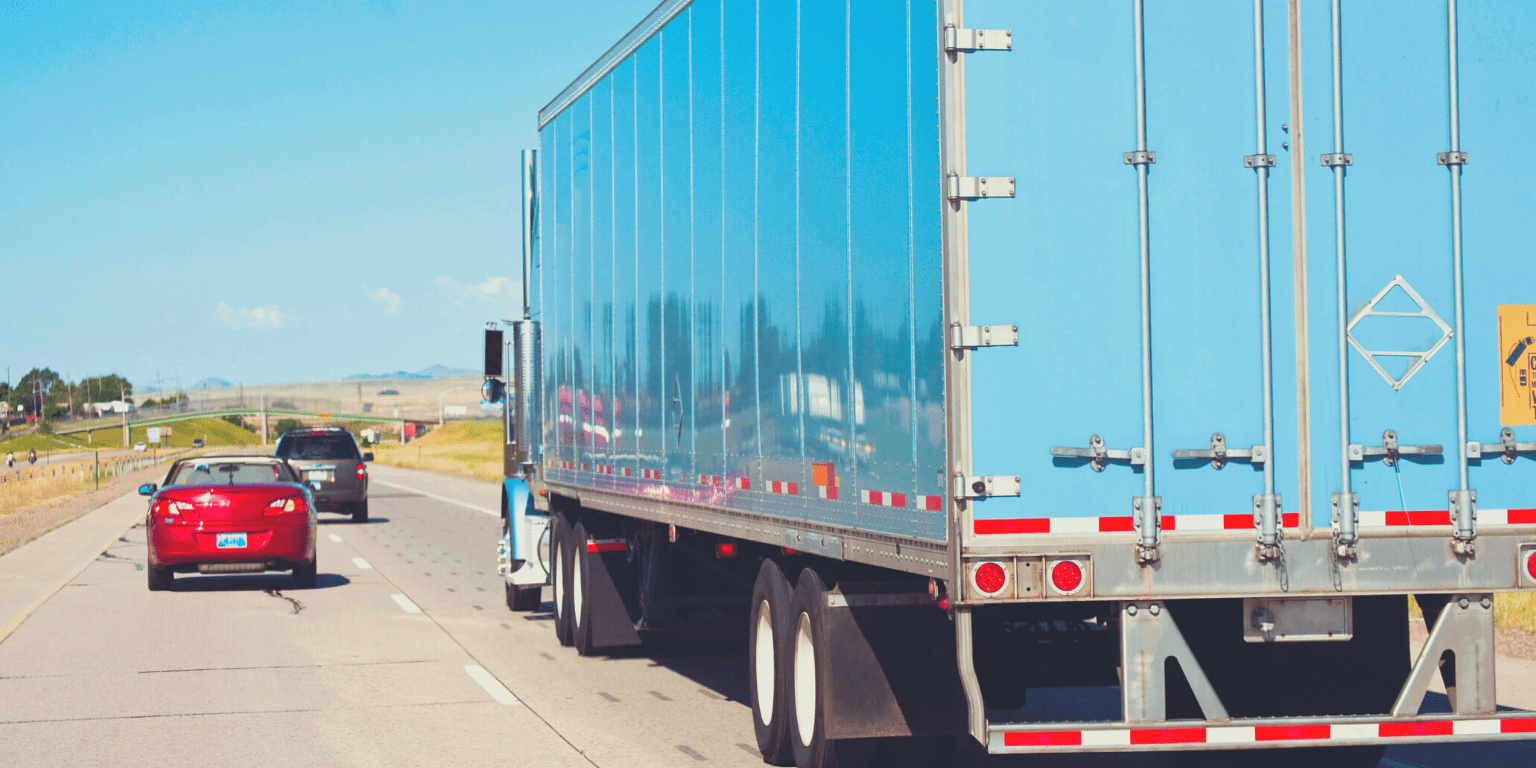 HOW TO FIND A GOOD TRUCK ACCIDENT LAWYER IN RUSKIN
Finding an excellent truck accident lawyer in Ruskin is essential if you're looking to get the most from your personal injury claim. A great lawyer will help you file your lawsuit properly and within Florida's statute of limitations. Beyond this, Ruskin personal injury attorneys improve your odds of winning your case and getting greater compensation.
It is always important to ask about what fees a law firm charges when looking for the right lawyer for you. You also want to find a lawyer who has experience handling truck accident cases and a record to back it up.
LOOK FOR A LAWYER WITH EXPERIENCE AND A PROVEN TRACK RECORD
Experience is important when choosing an attorney to handle your case, especially when the outcome could help take care of yourself and your family. Your chances of winning a truck accident case are far better with a lawyer who has handled these types of cases before and knows the nuances of the laws regarding trucking accidents.
Truck accident cases are much different from cases involving car accidents or motorcycle accidents. Do not settle for any attorney with no experience litigating truck accident claims. Move on until you find a lawyer who is better equipped to handle your case.
But what is experience without success? Make sure to find a lawyer who not only has experience trying truck accident lawsuits but also has a record of success to boot. You can trust that an attorney with a proven track record has a good working knowledge of the legal requirements needed to prove negligence and win fair compensation for their client.