One of the worst situations for victims who have been injured in a car accident is auto insurance companies denying their personal injury claims. This can be an extremely difficult situation, especially if you have expensive medical bills to pay. So, what do you do if insurance companies deny your claim?
Florida drivers spend plenty of money each year on auto insurance coverage with the hope they will never need it. Unfortunately, the day may come when you need to file an injury claim after a serious car accident. When an insurance provider denies your claim, it is important to know what your legal options are and what you can do to fight for your compensation.
This article will look at why an insurance company may deny a claim, what you can do if your claim is denied, and how a car accident lawyer can help you get compensation for the damages you have sustained.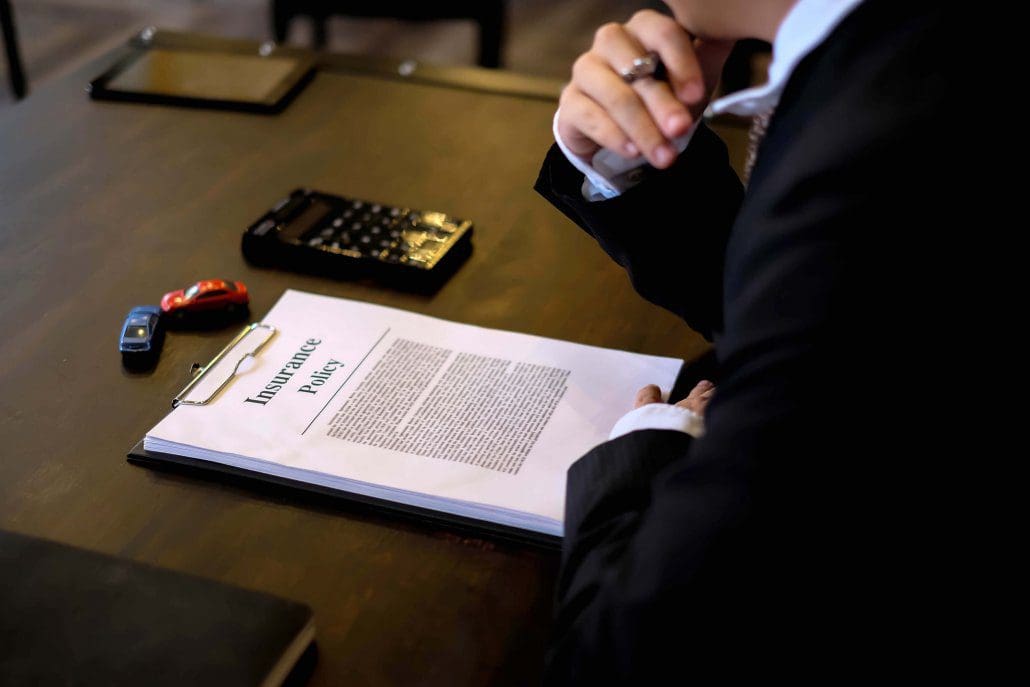 Reasons For Denying An Auto Insurance Claim In Florida?
There are a number of reasons your insurance provider may deny an injury claim following a car accident. Insurance adjusters assigned to investigate your case will look for any reason to deny your claim or offer you a lower settlement in order to save money for insurance companies. Insurance companies may choose to deny all or part of your claim based on what they believe they are contractually obligated to cover.
An auto insurance provider may deny an insurance claim for the following reasons:
The claim is higher than your policy limits
The vehicle listed in the claim is not covered by the insurance policy
The claimant is not covered by the auto insurance policy
Your insurance provider determined they were not responsible for coverage after investigating who was at fault in the accident
Your insurance policy was not renewed or the premium was not paid resulting in your policy not being active at the time of the accident
The claimant was driving without a license or was under the influence of drugs or alcohol at the time of the crash
You waited too long to report the claim from the time of the accident
The injuries or damage reported in the claim was determined to be preexisting
Your insurance policy does not cover all or part of what is claimed
The insurance company determines you were lying about the information on your coverage or in your claim
An auto insurance company may choose to deny your claim for any of the above reasons, but that does not mean they are right to. It is possible the insurance company has a legitimate reason to deny some or all of your claim. However, if you believe they were wrong to deny your claim the expert attorneys at Calandro Law in Riverview will help you fight for the compensation you are owed.
Once an auto insurance company has denied your claim, you will need to take further action to prove your case. Your next steps will depend on the type of claim you filed and the expressed purpose for dismissing the claim.
Types Of Auto Insurance Claims
There are two types of insurance claims you will typically file following a car accident in Florida. One is a first-party claim and the other is a third-party claim.
First-Party Claim
A first-party claim is when a driver files a claim with their own auto insurance provider. Car accident victims will typically file a first-party claim under the following circumstances:
The driver has a personal injury protection (PIP) policy
The driver was responsible for the accident
The at-fault driver was uninsured
Florida is a no-fault state which means drivers will have to file a first-party claim with their own insurance companies no matter who was at fault for a car accident. Florida requires all drivers to carry PIP insurance which covers medical expenses and lost wages for injuries up to $10,000. However, serious car accident injuries can often exceed what is covered by your PIP policy. Victims can file a claim with the at-fault driver's insurance company for the remaining damages.
Third-Party Claim
A third-party claim is a claim a driver files with the driver's insurance company after an accident. You will typically file a third-party claim if you believe the other driver was responsible for the accident. You can also file a third-party claim in Florida if your injuries and damages were not fully covered by your PIP policy. However, you will have to show that the other driver was responsible, at least in part, for the accident and your injuries.
It should be noted that third-party claims are much more likely to be denied than first-party claims. This is because you have a contract between you and your own insurance provider. Your insurance company has a primary obligation to you to cover what is outlined within your policy. A third-party insurance provider has a primary obligation to cover their policyholder, not you.
What To Do After Your Auto Insurance Claim Has Been Denied
The process for getting a denial of your claim overturned will depend on whether you filed a first-party claim or a third-party claim.
In the case of a first-party claim being denied, make sure to get the reason for denial expressly stated in writing. Your insurance company should include this in their denial letter. If not, make sure you request a written explanation for the denial.
Once you know why your claim has been denied, you can attempt to overturn the decision by providing additional evidence to support your claim. Evidence that can help strengthen your claim can include:
Police reports
Witness statements
Photos or videos of the accident scene
Medical bills and injury documentation
Repair quotes
If you have sufficient evidence to prove your claim, you can file an appeal with your insurance company. You can also ask your insurance provider for an appraisal. If this proves unsuccessful, you may need to enlist additional help. Your options may include:
Hiring a car accident attorney to negotiate with the insurance company on your behalf
Hiring an independent claims adjuster to review your case
Filing a complaint with the Florida Division Of Consumer Services
You can use these same options to try and contest the dismissal of a third-party claim. You can also pursue a first-party claim after a third-party claim has been denied if you have not already done so.
Speak With A Riverview Car Accident Attorney Today
If your auto insurance claim has been denied after a car accident in Florida, the tenacious car accident lawyers at Calandro law will fight to overturn the decision and secure compensation for your damages. Our legal team knows how to negotiate for a fair settlement with reluctant insurance companies. We will work to make sure you are not left to pay for the costs of an accident you did not cause.
If you need professional legal representation after a car accident, contact Calandro Law today at (813) 563-6463 to schedule a free case evaluation today!