WHO'S AT FAULT IN A
HEAD-ON COLLISION?
GET A FREE LEGAL CONSULTATION
A head-on collision can be devastating for any party involved in the crash. Fortunately, head-on car accidents are not as common as rear-end collisions. But who is at fault in a head-on collision and how is that fault determined?
Authorities will look at all the circumstances surrounding an accident, including state driving laws, to determine who was responsible. However, proving fault after a head-on collision is often difficult, especially when none of the parties involved agree on who caused the accident.
Having a car accident specialist on your side can help. This article will take a closer look at what a head-on collision is, how fault is determined in Florida and the benefits of hiring legal representation after an accident.
WHAT IS A HEAD-ON COLLISION?
A head-on collision occurs when two vehicles collide facing each other while traveling in opposite directions. These types of collisions are particularly dangerous because of the amount of force being placed on the objects involved. The majority of the damage in a head-on collision usually occurs in the front of each vehicle with the front passengers often suffering greater injuries.
A head-on collision can happen between any two vehicles that collide face-to-face. These accidents can take place on the road between cars, trucks, motorcycles, or other vehicles or even on the beautiful waters of Tampa Bay between water vessels.
COMMON CAUSES OF HEAD-ON COLLISIONS
Head-on collisions happen for a number of different reasons. They are often a result of a driver swerving into oncoming traffic or driving on the wrong side of the road. Some of the most common causes of head-on collisions we see at Calandro Law include:
Driving while under the influence of drugs or alcohol
Swerving into oncoming traffic while looking at a phone, center console, or GPS
Falling asleep at the wheel
Elderly drivers or tourists driving the wrong way down a one-way street
Unsafe passing
Failing to adhere to road signs
Swerving to avoid an animal, debris, or another vehicle on the road
Driving in unsafe weather conditions
Figuring out what caused an accident can be crucial to determining who is at fault. If you were hit head-on by a vehicle traveling the wrong way down the road, the driver traveling in the wrong direction would clearly be at fault.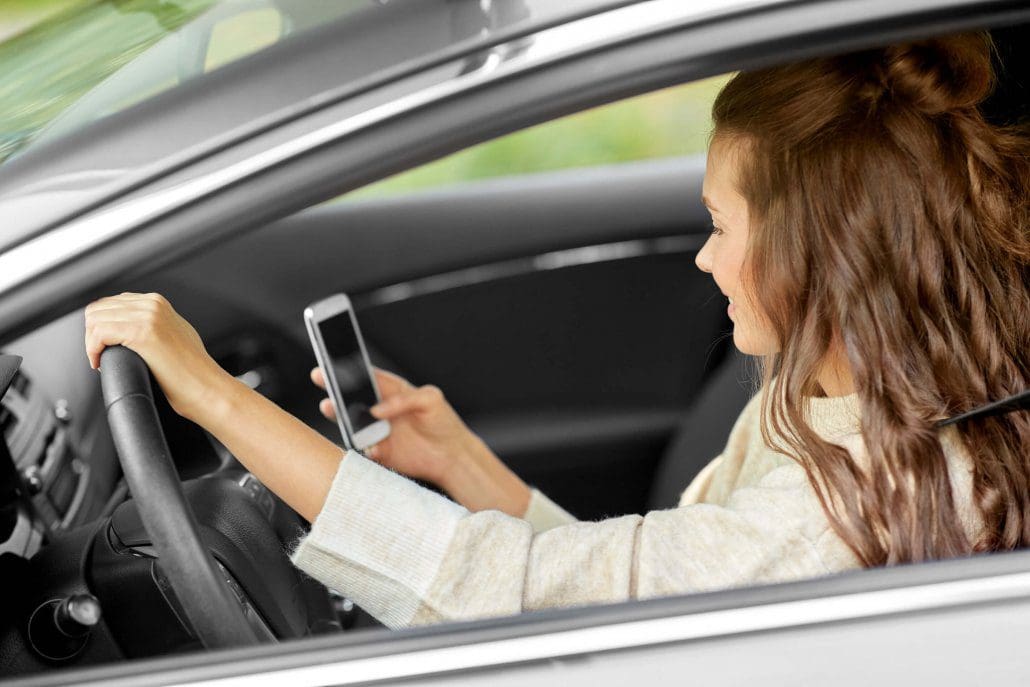 COMMON INJURIES SUFFERED DURING HEAD-ON COLLISIONS
Woman gets expensive medical bill for neck injury after a head-on collision
Severe injuries and even wrongful death can result from a head-on collision. The forces enacted upon passengers in this type of accident can be immense and lead to serious bodily harm. Victims may suffer injuries, such as:
Whiplash
Neck, back, and spine injuries
Broken bones and fractures
Lacerations
Head trauma, concussions, or traumatic brain injuries
Paralysis
The severity of these injuries may result in tremendous medical bills and leave the victim unable to return to work for weeks, months, or even permanently. A car accident attorney can help you recover compensation for your injuries if you have been injured in a head-on collision.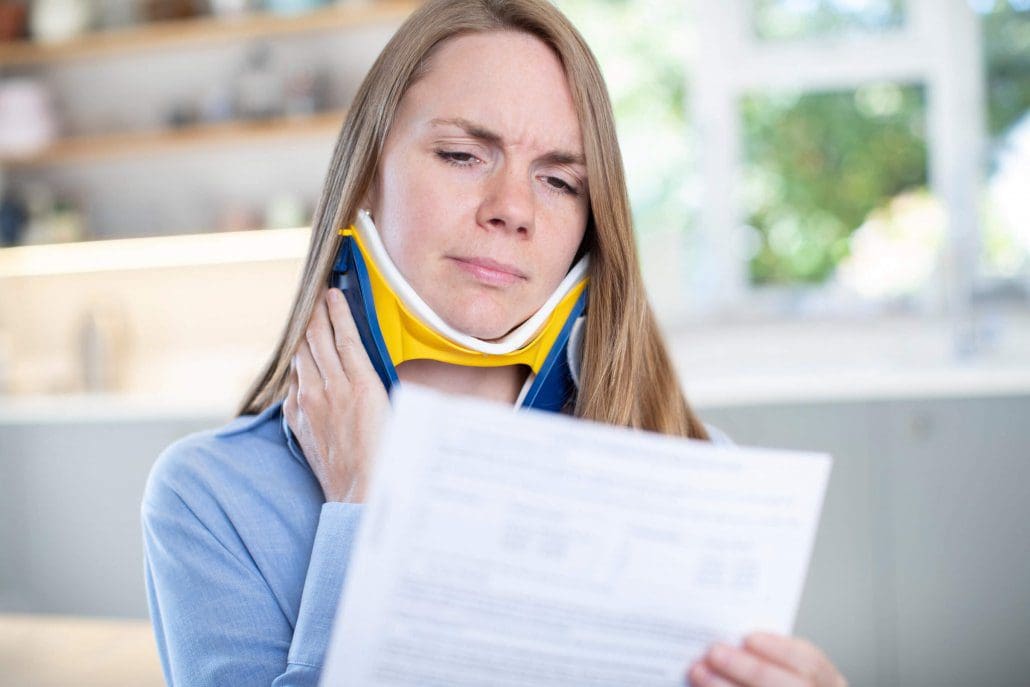 HOW IS FAULT DETERMINED IN A HEAD-ON COLLISION
As with any other type of car accident, fault in a head-on collision is determined based on who was negligent in the accident. All drivers have a duty of care to other drivers on the road. A driver is usually responsible for an accident when their negligence breaches that duty of care and results in an accident.
The four major factors that will determine who is at fault for an accident are:
Duty of Care: The at-fault driver had a duty of care to the other vehicle or vehicles in the accident.
Negligence: There was a breach of the responsible driver's duty of care leading to the collision.
Cause: The negligent or purposeful actions of the at-fault driver caused the accident.
Damages: There was injury, financial loss, or other damage suffered by the victim.
THE DRIVER ON THE WRONG SIDE OF THE ROAD IS USUALLY AT FAULT
Insurance adjusters or investigators will first look to see if either driver was driving on the wrong side of the road when determining fault. The driver that was driving on the wrong side will almost always be responsible in a head-on collision.
For instance, a driver making a pass on a one-lane road that fails to see an oncoming car before colliding head-on is clearly at fault. Drivers that swerve into oncoming traffic while under the influence or while texting are also easy to identify as responsible.
There are some circumstances where the driver on the wrong side of the road is not responsible. A driver would not be responsible for a head-on collision in the following situations:
An accident caused by a driver who suffered a medical emergency, such as a heart attack or seizure.
Mechanical failure, such as a blown tire or locked steering wheel, results in a head-on collision.
Neither driver would be at fault for a collision under these circumstances.
FLORIDA IS A NO-FAULT STATE
The laws of the state in which the accident occurred will also play a role in how fault is looked at after an accident. Florida is a no-fault state. This means that neither party is held liable for a car accident.
Instead, every Florida driver is required to carry personal injury protection (PIP) insurance up to $10,000 which can cover:
Medical bills
Lost wages
Loss of benefits
Property damage
Serious car accidents can lead to injuries and damages that exceed what is covered under a PIP policy. Under these circumstances, victims can pursue reimbursement for their pain and suffering from the responsible party or their insurance. The Riverview car accident lawyers at Calandro Law can help you recover compensation if you have been injured in a head-on collision.
A LOCAL CAR ACCIDENT LAWYER CAN HELP
If you or a loved one has been injured in a head-on collision, it is in your best interest to speak with an attorney that specializes in car accidents. An experienced lawyer will be familiar with all of the state and local laws surrounding car accidents. They can advise you on how to deal with insurance companies and whether or not you have a strong case.
Car accident lawyers can help victims avoid the tricks insurance companies use to get people to accept smaller settlements. Additionally, an attorney can act as a legal representative in place of their client in negotiations and legal proceedings.
After hiring an attorney, they can launch an in-depth investigation into your accident. This will help them gather evidence to support your case. They may visit the scene of the accident and look to find any video footage of the accident. Your attorney can also help secure witness statements, police reports, and medical records.
Best of all, you do not even need to pay for a lawyer in order to speak with one. You can schedule a free consultation with a Riverview car accident attorney at Calandro Law. One of our expert attorneys will evaluate your case and inform you of your best legal options moving forward.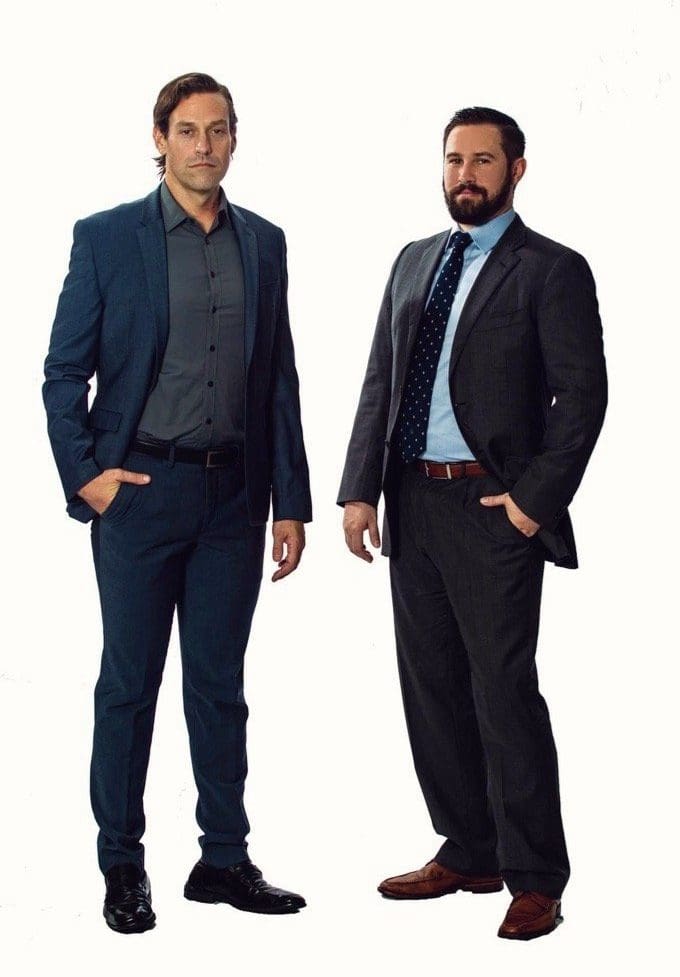 CONTACT A RIVERVIEW CAR ACCIDENT ATTORNEY TODAY
Going through a car accident alone can be tough. The car accident attorneys at Calandro Law are ready to help. We will work tenaciously to ensure a successful outcome for our clients. We take pride in our commitment to make our clients our top priority. Our lawyers take time to get to know their clients and make themselves personally available when their clients need them.
If you have been the victim of a head-on collision in Florida, hire the local attorneys you can trust to win the case. Contact Calandro Law for a free case evaluation today.