Here you'll learn about some surprising factors that can impact motorcycle accident claims filed in Riverview (or anywhere else in Florida).
Getting compensation for motorcycle injuries in Florida can be complicated due to insurance regulations and dishonest insurance providers. If you have been injured in a motorcycle accident, you need a law firm you can trust on your side. They need to be aware of the complexities and issues that motorcyclists face when seeking maximum compensation. Here at Calandro Law in Riverview, we understand the claims process and have what it takes to gain our clients a fair settlement. Have questions about how much you may be entitled to after your motorcycle accident? Contact us for a free case evaluation.
In the event that you or a loved one was involved in a serious motorcycle accident, you may wonder how much your claim might be worth. Below we list some eye-opening factors that will affect your motorcycle accident claim.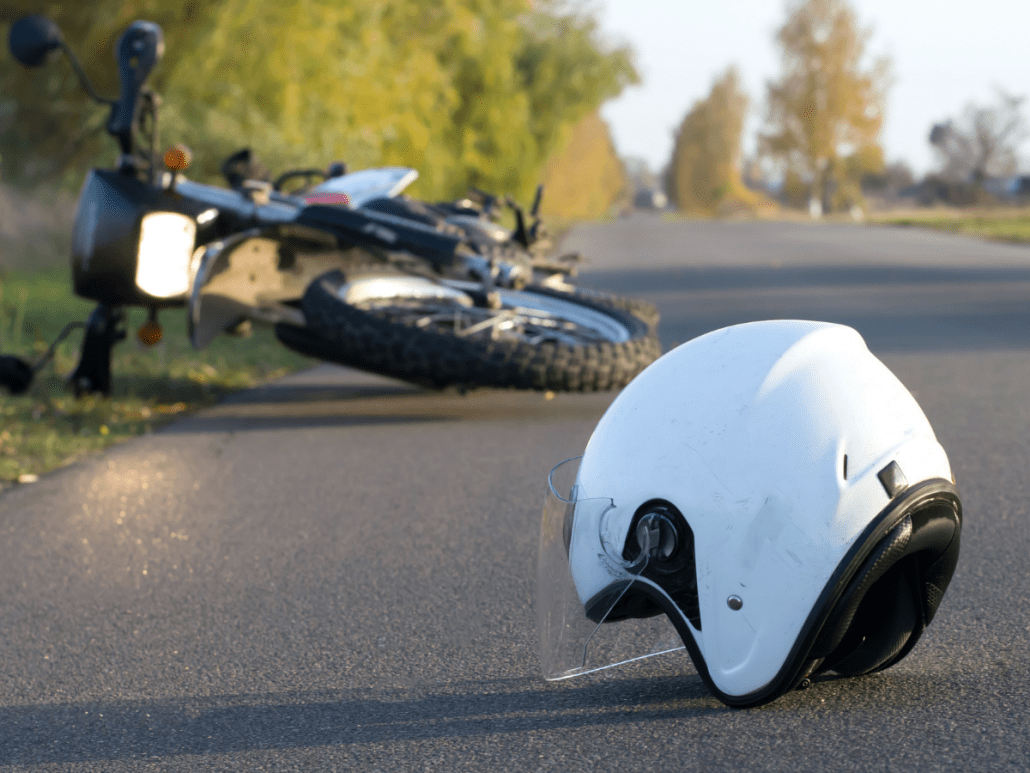 Liability and Damages
Motorcycle accident cases are valued based on two factors: liability and damages. Liability means who was to blame for the accident. If the other party cannot be held liable, either because they were not negligent or because you cannot prove they were negligent, then your case will be worth much less. Unfortunately, proving negligence is always the plaintiff's burden. If the other driver did not act negligently, you are not entitled to anything. Damages related to the injuries you suffered and other losses you sustained because of the accident. The more severe your injuries, the higher the compensation you are entitled to.
Settlement Value and Trial Value
There are two types of valuations when assessing a motorcycle injury claim: settlement value and trial value. The settlement value of a case is commonly much less than the trial value, as there is a risk of losing at trial. A trial value is what you expect to win if you go to trial. In this case, let's say you believe that, after reviewing the liability and damages, if you had gone to trial and won, you would have been awarded $300,000, but that you do not believe that you have a 20% chance of winning. In that case, you should settle for slightly less than $60,000. A case is usually settled for about a quarter of the expected value, multiplied by the expected chances of winning. A settlement of the case is less because you avoid the possibility of losing at trial.
Lost Earnings and Future Lost Earnings
There is an easy way to calculate past lost earnings. You just add up the earnings and employment benefits that were lost during the unemployment period. Calculating future lost earning capacity is much more difficult. In order to properly present a lost future earnings amount to the jury, your attorney needs to hire an economic expert because calculating this involves the concept of present value.
Say that prior to your motorcycle crash, you earned $40,000 per year, however, you were only able to return to your part-time position with a salary of $20,000 per year. The lost income will be $20,000 per year for the remainder of your work-life expectancy. Work-life expectancy is a measure of the number of years a person can expect to work based on his or her age, gender, and race. The economist your personal injury lawyer hires will present this information to the jury at trial because it is much more difficult to calculate what $20,000 per year in the future is worth in the present.
Calculating Motorcycle Accident Damages
Damages usually fall into one of two categories in personal injury cases:
Special Damages. Damages that can be calculated exactly.
Pain and Suffering. Damages that cannot be calculated exactly.
Compensation for special damages consists of losses to the plaintiff in past, present, and future income, and loss in earning capacity, including medical expenses, unemployment benefits, and other financial losses. Special damages can be calculated exactly since it is calculated to the dollar.
An exact calculation of pain and suffering is not possible. There are no guidelines for measuring pain and suffering's value. Generally, juries are instructed by judges to use their good sense, experience, and background in determining pain and suffering.
Your Legal Rights After a Motorcycle Accident?
If you are involved in a motorcycle accident, your legal options and rights may vary depending upon the circumstances of the accident. Florida law does not require operators of motorcycles to carry PIP insurance. As a matter of fact, even when motorcyclists have PIP coverage due to it being necessary to own a vehicle, that policy does not cover injuries sustained while riding a motorcycle. It's good to know that if another party was responsible for your motorcycle accident, you can legally hold them responsible for the damages and injuries they have caused you. This includes other dangerous drivers, defective parts manufacturers, and even government entities that failed to maintain or repair roads.
There may also be cases in which a car's driver acts recklessly, causing the motorcycle rider to suffer injuries, but the motorcyclist also is at fault for the crash. If the claim is proven, this kind of defense may lower the amount of compensation the motorcyclist receives. However, in some situations, the defendant's behavior could prevent the motorcyclist from recovering any monetary recovery from the motorcyclist.
What Compensation Could I Get After a Motorcycle Accident in Florida?
The damages you can claim in the event of a motorcycle accident include:
Medical Bills: A lawyer could help you pursue compensation for surgeries, emergency medical transport, therapies, and more, while also helping you collect past and current medical bills connected to the accident.
Property Damages: In most cases you can claim compensation for motorcycle damages sustained in an accident.
Lost Wages: Motorcycle accidents can result in lost wages, or permanently affect the ability to earn money. If this is the case for you, you can pursue compensation for these damages as well.
Common Causes of Florida Motorcycle Accidents in Riverview
Florida has the second most motorcycle registrations. Unfortunately, Florida also has the highest death toll from motorcycle accidents. Even though the state offers a lot to people who ride a motorcycle, you should remember to stay aware of the risks of injuries and know what to do if an accident occurs.
Motorcycle crashes may be caused by a motorcyclist's own errors. Some motorcyclists may also be victims of accidents caused by other factors, such as:
Violation of Traffic Laws – All drivers must follow traffic laws, including speed limits, lane changing procedures, yield signs, and more. Motorcyclists are at increased risk when drivers break traffic laws.
A Distracted Driver – Motorcycles are already more difficult to see on the road than larger vehicles. Drivers who do not pay adequate attention to the road and surrounding traffic may easily miss motorcyclists around them. This may lead to dangerous lane changes, running a motorcyclist off the road, or rear-ending a motorcycle.
Driving Hazards– Motorcyclists can be particularly at risk if they attempt to navigate potholes, large cracks, gravel, or uneven pavement since motorcycles cannot handle such conditions as well as bigger vehicles. Motorcyclists can lose control if they hit a sudden hazard.
Drunk Drivers –Everyone on the road is at risk when impaired drivers are on the road, and motorcyclists are no exception. Like distracted drivers, impaired drivers may not properly pay attention to the road and may fail to see motorcyclists ahead of them, resulting in a crash
An Aggressive Driver – When a driver gets frustrated with traffic and takes it out on the vehicles around them, a serious accident can occur.
Faulty Motorcycle Parts – Some motorcycle accidents are not the fault of another driver, but of the company that manufactured the motorcycle or its parts. When an important part of a motorcycle is defective, a motorcyclist may easily lose control and crash.
There are countless examples of negligent parties causing motorcycle accidents that alter the lives of motorcyclists. Ensure that you identify any possible fault that occurred so that you can take action to protect your legal rights to compensation.
How a Florida Motorcycle Accident Lawyer can Help
Motorcyclists may find it difficult to obtain compensation for their injuries after a crash if they do not hire an attorney. If the motorcyclist is uninsured, he or she may struggle to pay for expensive medical bills, especially if the injury affects their ability to work. It is important that you employ an experienced motorcycle accident lawyer. Having a legal expert on your side makes things easier and will protect your interests. You can get answers to all your claims questions and learn what you can expect. An attorney may also consult with auto safety experts, if necessary, to help you recover the compensation you deserve. If necessary, they may also consult with automakers to prove your case. If necessary, they may bring in automakers and mechanical engineers to prove your case. If you've recently been in a motorcycle accident in Riverview, contact us. We offer free case evaluations and are ready to help build your claim.
If you have a loved one in a nursing home and are aware of any signs of abuse or neglect, it may be time to bring awareness and seek help. If you are ready to get the justice you and your family deserve, contact Calandro Law today at (813)-563-6463 to schedule a consultation today.