If you have been injured in an accident due to someone else's negligence, you are entitled to compensation for your injuries and any damages you have suffered. The first step is making sure you are treated for your injuries and medically stable. Next, you need to file a personal injury claim but first, you must decide how much to ask for in a personal injury settlement.
Determining how much to ask for in a personal injury claim can depend on a number of factors. No two cases are exactly alike. This means fair compensation is determined based on the circumstances surrounding your particular case.
A personal injury attorney can help you understand how much compensation you can reasonably expect to be awarded in a claim. A lawyer can help advise you of your legal rights regarding your accident and how much to ask for in a personal injury settlement. 
Keep reading to learn more about how compensation for a personal injury is calculated and how to negotiate for a fair settlement.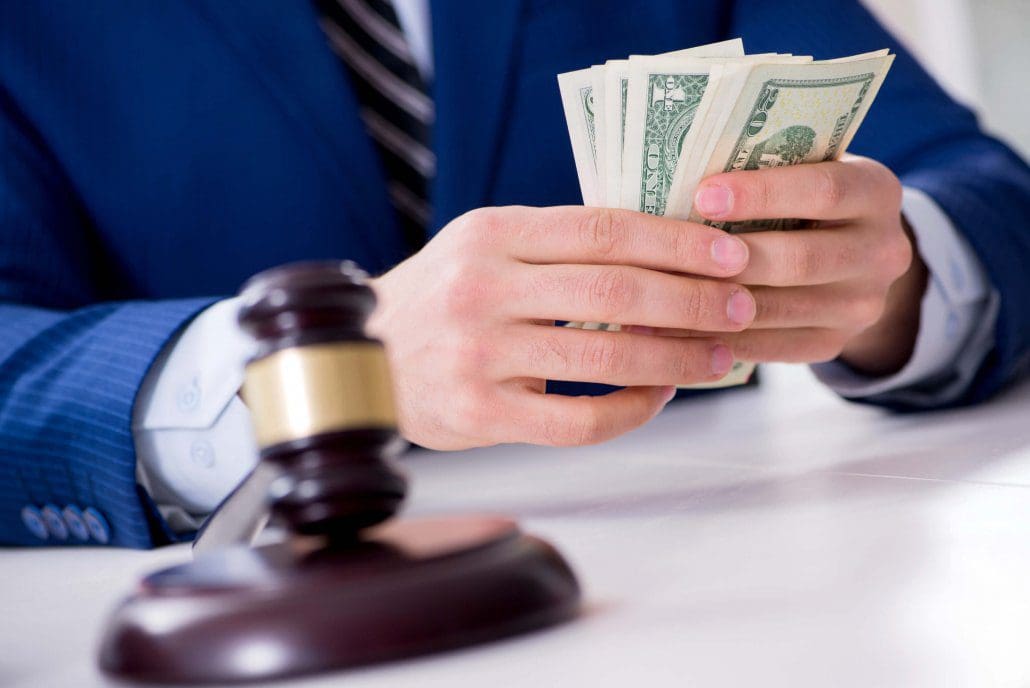 How To Calculate Compensation
There are generally two types of damages to factor into the total compensation for a personal injury: economic and non-economic damages. 
Economic damages are typically easy to calculate because they have a solid monetary figure attached to them. You or your lawyer will add up all of these damages together to form the solid base amount of how to ask for in a personal injury settlement. Economic damages can include:
Past and future medical bills
Rehabilitation costs
Property damage
Lost wages
Future loss of earning capacity
Non-economic damages are more difficult to calculate because they are more subjective than economic damages. Non-economic damages can include:
Pain and suffering
Loss of consortium
Emotional or mental distress
Disfigurement
Disability
A personal injury attorney can help you calculate the value of non-economic damages you have suffered. Lawyers usually use two methods to determine the value of these damages: The daily method and the multiplier method.
Daily Method
The daily method factors in your non-economic damages on a per-day basis as the name suggests. Your lawyer will usually use your annual salary as a model for determining a daily value of loss. They will then multiply this value by the number of days it took you or will take you to recover.
Multiplier Method
The other method for calculating non-economic damages is the multiplier method. This method involves adding up all of your economic damages, also known as special damages, and multiplying them by a certain number. The multiplier number is typically between 1 and 5.
Lawyers determine this number based on the severity of the accident and your injuries with 1 being the least severe and 5 being the most. For example, a lawyer may use a multiplier of 4 or 5 for a client that was injured in a car accident that left them paralyzed from the waist down permanently. They may use a multiplier of 1 for a client that suffered a fractured bone but is expected to make a quick recovery.
Other Factors That Can Impact A Settlement
The factors listed above will be the primary information used to calculate your settlement amount. However, there are other factors that can have an impact on your negotiations and how much you actually ask for in a settlement.
Other factors that can impact your settlement include:
Insurance policy limits: Many injury claims have a predetermined settlement amount that cannot be exceeded based on the terms of your insurance policy.
The scope of injuries and treatment: Injury victims who have suffered extensive injuries or will require long-term treatment for their injuries may wish to seek a higher settlement amount.
The case goes to trial: Most personal injury claims are settled out of court but some may end up going to trial. If your case goes to trial, you are relying on the jury and the judge to make a final determination on how much compensation you are awarded. There are also additional attorney fees to consider in a case that goes to trial. 
Legal representation:  Your settlement can also be impacted by your decision to hire a personal injury attorney or not. It should be noted that people who hire professional legal representation have a higher probability of not only winning a settlement but also being awarded greater compensation on average. 
Negligence laws: Negligence statutes for the state in which the accident took place will also play a factor in what you can seek compensation for in an injury claim and how long you have to file a claim.
How Much To Ask For In A Personal Injury Settlement
Once you have added up all of your economic damages and calculated your non-economic damages, you are ready to start negotiating for a settlement. Negotiating is the crucial word here. You will most likely need to negotiate with insurance providers or the defendant in order to receive a settlement from an injury claim.
Start High
Claimants will typically begin the negotiation process of a personal injury claim by sending an initial demand letter. This letter should include a settlement amount that you are looking to collect as compensation for your injuries. You should always start with a number that is notably higher than the amount you would be satisfied with accepting in the end.
This tactic will give you room to maneuver to a more reasonable amount as the negotiations proceed. Insurance companies will typically counter your offer with an offer lower than what you are looking for. From there, both parties will continue negotiations until either a settlement amount is agreed upon or the claim goes to trial.
It is not advisable to start with a figure that is outrageously high though. This will typically result in an unreasonably low counteroffer, getting negotiations off to a bad start. A good rule to use is to start with an initial demand that is 75% to 100% more than what you realistically expect to be awarded.
Never Accept The First Offer
You should never accept the initial offer or counteroffer by an insurance adjuster. This offer will almost always be lower than what would be considered fair compensation. Insurance companies will often try to trick claimants into accepting their initial offer. They use this tactic to get away with paying smaller settlements than the claimant deserves.
Should You Hire A Personal Injury Attorney?
You are not required to hire a personal injury attorney in order to file a personal injury claim in Florida. However, there are a number of benefits that come with hiring professional legal representation for your case.
Personal injury attorneys offer their clients a wealth of knowledge regarding the state and local laws that govern personal injury accidents. A lawyer can help guide you through the process of filing a claim and navigating the technical language involved in litigation. Attorneys help advise their clients on their rights after an accident and what their legal options are moving forward.
Your lawyer can even represent you in negotiations and legal proceedings without you needing to be present. Let your personal injury attorney do the heavy lifting for you. They will negotiate with insurance companies on your behalf and can represent you if your case goes to trial.
Claimants who obtain professional legal counsel have a better chance at a larger settlement and a successful outcome from their claim. Best of all, there is little to no risk in speaking with a lawyer. Most personal injury lawyers offer FREE case evaluations and many do not charge their clients unless they win the case. 
Speak With A Riverview Personal Injury Lawyer Today
If you have been injured due to someone else's negligence in Riverview, the attorneys at Calandro Law are ready to hear your case. Our legal team will work closely with you to understand the extent of your injuries and get you the compensation you are entitled to. We will launch an investigation into your case to help gather evidence that strengthens your claim.
The expert personal injury lawyers at Calandro Law have years of experience negotiating with insurance companies for fair compensation for our clients. We offer services in Florida for a range of injuries and accidents. Our practice areas include: 
When you are ready to seek compensation for your injuries, Calandro Law is ready to represent you. Contact us today at (813) 563-6463 to schedule your free case evaluation.