RUSKIN
PERSONAL INJURY LAW FIRM
GET A FREE LEGAL CONSULTATION
Personal Injury Law Firm and Attorneys in Ruskin, Florida
Have you or a loved one been injured in an accident in Ruskin, Florida due to another person's negligence? You could be entitled to receiving compensation for your pain and suffering. The financial burdens and stress of an accident can weigh heavy on anyone's mind. Let the Ruskin personal injury lawyers at Calandro Law ease your burdens and help get you the remuneration you deserve.
HEADQUARTERS IN RIVERVIEW
OUR PERSONAL INJURY LAWYERS IN RUSKIN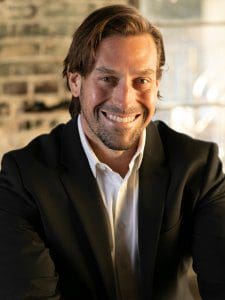 LOOKING FOR A RUSKIN PERSONAL INJURY FIRM? HIRE CALANDRO LAW INSTEAD
The personal injury attorneys at Calandro Law are dedicated to providing people in Ruskin and the surrounding communities with the legal aid they need in seeking compensation and care after an injury. Our goal is to make your life easier as you recover from your accident. From toxic mold claims to nursing home abuse cases, our legal team will fight tirelessly for your rights and the damages you are owed.
It can be daunting to take on insurance companies in a personal injury claim when you are unfamiliar with Florida's personal injury laws. Our board-certified lawyers will provide you with excellent legal counsel and represent you in settlement negotiations. We aim to ensure that every one of our clients is cared for physically, emotionally, and financially.
When filing a personal injury lawsuit, you want to have attorneys on your side that you can trust to look out for your best interest. Trust in a local firm that truly cares. Insurance companies will often bait you into accepting a lower offer than you deserve or fool you into admitting fault. Our specialized legal team knows how to beat these tricks and win in the legal arena.
Without an experienced personal injury lawyer on your side, you may run the risk of devaluing your claim. Our lawyers will look at every aspect of the case, perform an in-depth investigation, and work closely alongside your medical providers to get an accurate assessment of the damages you are owed. These factors may include:
Monetary impact: what damage to your home, car, or body are you seeking compensation for?
Loss of wages and inability to work: what income did you lose (either temporarily or permanently) as a result of the damage or injury?
Psychological impact: how are you affected mentally by the injury or damage? What remaining trauma (like PTSD) has stuck with you?
Physical impact: how has the injury changed your life? How will the damage impact you physically in the future?
Impact on family or loved ones: how have the lives of your loved ones changed or been affected by the accident?
People can find that communicating with lawyers from a large firm can be difficult and often never even get to meet their attorney. At Calandro Law, this is not the case. We encourage our clients to contact us with any questions and take the time to get to know all of our clients. Our personal injury attorneys are always willing to find time to speak with their clients one-on-one.
Hiring a great lawyer you can actually work with directly can save you more than a year of stress, heartache, and unpaid bills. Additionally, clients who are uncomfortable meeting in person or simply do not have the time can speak directly with our attorneys via video conference. We want to know who we are representing and for our clients to know who is representing them.
RUSKIN PERSONAL INJURY CLAIMS WE HANDLE
Car accidents are some of the most common personal injury claims we see at Calandro Law. Insurance companies will often try to get you to accept a low initial offer or admit fault in order to avoid paying out a large settlement. A local car accident attorney can help keep you from the common pitfalls many people experience with personal injury claims.
It is often more beneficial to hire an attorney sooner rather than later for a car accident case. This allows your lawyer to initiate a full investigation into the accident while the evidence is still fresh, improving your odds for a successful outcome. Calandro Law can help gather relevant video footage, speak with and attain witnesses, and negotiate with insurance adjusters.
Truck accidents can be terrifying and lead to severe bodily injuries. In fact, about a quarter of all automobile-related deaths occur in accidents involving commercial trucks. The difficulty many people face when pursuing a personal injury case against commercial trucking companies is they have a team of lawyers on their side.
These lawyers are specifically hired to help combat personal injury claims due to trucking accidents. Fortunately, the truck accident lawyers at Calandro Law know how to take on these companies and win the compensation our clients deserve.
RUSKIN MOTORCYCLE ACCIDENTS
Riding motorcycles can be an incredibly fun and thrilling hobby and form of transportation. However, with that fun comes a certain degree of danger. Motorcycle accidents can often lead to serious injuries and even death. But every motorcyclist has the right to safety from other drivers on the road.
If you or a loved one has been injured in Ruskin, contact our motorcycle accident lawyers for a free case evaluation. Our team will help ensure you are cared for in your time of need.
WRONGFUL DEATH CASES IN RUSKIN
Wrongful death in the family is a horrific event. The survivors of the deceased are not only left to grieve their loss, but also have to arrange a funeral, handle costs associated with death, and maybe left financially insecure. Our wrongful death lawyers will see that your family gets restitution for the untimely death of a loved one.
RUSKIN RIDESHARING ACCIDENTS
If you are involved in an accident involving an Uber, Lyft, or another ridesharing service vehicle in Ruskin, you may be entitled to compensation. Contact one of our Ruskin ridesharing accident lawyers if you would like to discuss the details of your case and see if we can help. The initial legal consultation with our personal injury law firm is free.
NURSING HOME ABUSE IN RUSKIN
Our elders are the ones who have taught us so much in this life. They deserve to be taken care of and treated with the utmost respect in their later days. Unfortunately, nursing home abuse does occur but it should not go unnoticed. If you believe your loved one has been the victim of nursing home abuse in Ruskin, contact our nursing home abuse lawyers. We offer free legal consultations and will work with you to ensure the safety and well-being of your loved one.
SPINE (BACK AND NECK) INJURIES
It is no secret that spine injuries can be extremely dangerous. Damage to your spine can leave you disabled, paralyzed, or even dead. You may be unable to return to work for months or possibly permanently. The Ruskin personal injury attorneys at Calandro Law can help if you have suffered a spine injury due to someone else's negligence. We will fight to make sure you are compensated for your medical bills, pain and suffering, and future loss of income.
LOCAL ACCIDENT REPORTS AND NEWS
As a personal injury firm, Calandro Law feels obligated to share reports and updates concerning traffic accidents and unique injury cases in the Ruskin area. The personal injury attorneys of Calandro Law are always available to help if you or a loved one has been injured in an accident. We can help launch an investigation into your accident and obtain a police/incident report for you if you have not gotten one yet.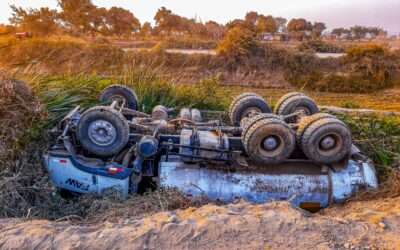 Investigating Liability: Who's Responsible in a Truck Accident? In the world of vehicular accidents, few are as complex and potentially devastating as truck accident. The size and weight of commercial trucks can lead to catastrophic consequences, leaving individuals...
SPEAK WITH A RUSKIN PERSONAL INJURY EXPERT TODAY
Serious injuries can leave us feeling overwhelmed with bills and the worry of how we are going to take care of our families. No one should have to feel that way. If you need to file a personal injury claim after being wrongfully injured, trust in the local attorneys who truly care. Calandro Law offers the best legal services in the Ruskin, Florida area.